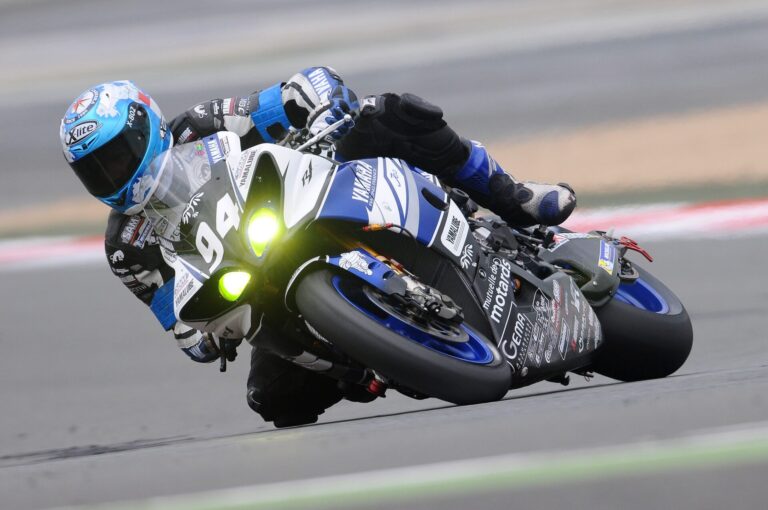 Motor Sports Psychology Tips: Case Study – Supporting a Professional Motor Cyclist Overcome Injury and Regain Confidence
Gaining control of a stressful situation
 The Client:
A 28 year old highly driven, professional motor cyclist based in the South of England who had been involved in the sport since he was 17 years old.
The Challenge:
The client had just recovered from a serious injury after nearly being killed in a collision in a race towards the end of the previous season.  He started the race season very slowly where results did not match his or his team's expectations.   The team he rode for had a "Jekyll and Hyde" manager who put a lot of pressure on the rider by the way he communicated and interacted with the team.  He questioned whether his career as a rider was going to be over as he had been threatened with being sacked.   He felt he had 2 race weekends left to save his career. 
The Objectives:
To help the rider reduce the perceived pressure he was putting on himself.

Support the rider so that he could approach races calmly and in control.

Help him manage his relationship with the team manager better.

Restore the riders trust in his skillset and body so that he could race fearlessly.

Work with the rider so that he had positive results in his next two races.

Help the rider manage the stress on his relationship at home with his partner.
The Process:
This was a very quick intervention where I supported the rider for 4 weeks where we met over zoom weekly for 1.5 hours, so in total 6 hours worth of support.  
The sessions included:
A detailed needs analysis where we discussed his background in the sport, the challenges he faced, his future goals, his lifestyle, his support system and mental health challenges because of the pressure he felt he was under.

A MTQ Plus measure was used to gain quick insights into his personality so that I could tailor interventions to meet his personal needs.

 
MTQ Plus Results
| | |
| --- | --- |
|   | Score |
| Overall Mental Toughness | 7 |
| Control | 7 |
| Emotional Control | 7 |
| Life Control | 7 |
| Commitment | 9 |
| Achievement Orientation | 8 |
| Goal Orientation | 9 |
| Confidence | 6 |
| Confidence in Ability | 6 |
| Interpersonal Confidence | 5 |
| Challenge | 7 |
| Learning Orientation | 6 |
| Risk Orientation | 8 |
Using the MTQ Plus results to make quick wins.

 

It was apparent that he was high in goal orientation.

 

He admitted to loving setting goals, he was extremely committed so we went onto look into this area in detail setting process goals for the 2 races that could help relax and remain in control on the bike.

 
See this diagram highlighting how we used process goals.
| | | | |
| --- | --- | --- | --- |
|   | Process Goal 1 | Process Goal 2 | Process Goal 3 |
|   | Evening before spend 30 minutes listening to relaxation and guided visualisation audio. | In the 1 hour prior to getting on the bike to start practice, qualifying, race – do 5 minutes of grounding exercises to quieten the mind  | Be in control of my grip on the bike "not strangling it" |
| Practice | Y | Y | 8/10 |
| Qualifying | Y | Y | 6/10 |
| Race 1 | Y | Y | 6/10 |
| Race 2 | Y | Y | 7/10 |
|   |   |   |   |
| Practice | Y | Y | 8/10 |
| Qualifying | Y | Y | 8/10 |
| Race 1 | Y | Y | 8/10 |
| Race 2 | Y | Y | 9/10 |
Grounding exercises from Julie Di Joseph's work were adapted to meet the client's needs.

 

Where simple techniques based on neurobiological research, help to calm and centre individuals in the midst of stressful events, trauma, anxiety and mental chatter. These exercises help client's to use the felt sense of their body to feel more relaxed, less stressed, be able to think more clearly, be less reactive to other people and events, have access to their innate creativity and make good decisions under pressure.

 

Visualisation exercises were taught to the rider and a series of audio's were produced so that he could improve the vividness and controllability of images that he produced.

 

He saw himself when he was at his best, recovering from mistakes, riding when in complete control, interacting with his team, overcoming challenges from aggressive opponents, standing on the podium celebrating and much more. 

We looked at a series of exercises linked to emotional intelligence so that he could gain more awareness of what he thought, felt and did in a variety of situations and make relevant adjustments.

How he viewed different team members and got caught mind reading was explored.

 

We improved his communication as a result.
The Outcomes:
The rider instantly felt better for taking about the challenges to a third party who had no relationship with the rest of his team.

He began being more open and honest with his team and at home with his partner which helped him feel much "lighter" in his words.

He now had a process before (the evening before and the day of ) races to be able to get in a relaxed state and trust his skills.

He loved the visualisation exercises and found them hugely helpful boosting his confidence in his ability.

 

He also found he was able to put to one side the bad and traumatic images he had been experiencing of his crash last season.
The Conclusion
The rider's mental health was better where he now felt in control of his situation to turn around his season.

His relationship with his partner improved significantly.

He was able to switch off from racing.

He improved his relationship with the team manager and recognised that the manager was a nice person underneath.

As he was involved in each race he began feeling much more relaxed and in control of himself on the bike.

His results were an improvement on how he had been performing where he finished. 8

th

, 4

th

, 5

th

, and got on the podium finishing 3

rd

in the final race before our brief support work came to a conclusion.
If you enjoyed reading this case study and would like to learn more about how I could help you in your motor cycling or motor racing why not get in touch or sign up to the Mental Edge for regular tips and advice.
Or if you found this article helpful, please share it with your friends, team-mates, parents or coaches.  You can also join our online community – THE SPORTS PSYCHOLOGY HUB – for regular Sports Psychology tips, podcasts, motivation and support.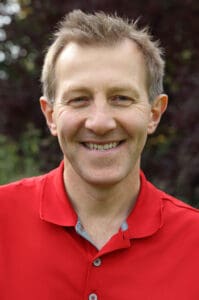 Best Wishes 
David Charlton
Global Sports Psychologist located near Newcastle Upon Tyne, UK and willing to travel Internationally.  
Managing Director – Inspiring Sporting Excellence and Founder of The Sports Psychology Hub.  With over 10 years experience supporting athletes, coaches, parents and teams to achieve their goals, quickly.  
T: +44 7734 697769
Long Term Injuries: How to Confront Difficult Thoughts and Emotions Keagen Hadley is a doctor of occupational therapy specializing in using psychological treatments such as acceptance and commitment therapy (ACT) with his patients. As a patient and therapist, he has a deep understanding of the interventions and knows how emotional stress can interfere with rehabilitation,
Read More »
Search Our Sports Psychology Website​
Join Our Online Community Now!
Are you an athlete, coach or parent that would like to learn how to create sustainable high performance? 
Receive my free fortnightly email, where I share proven Sport Psychology and High Performance tips and strategies. 
If you want some support and motivation straight to your inbox, then fill in your details below.