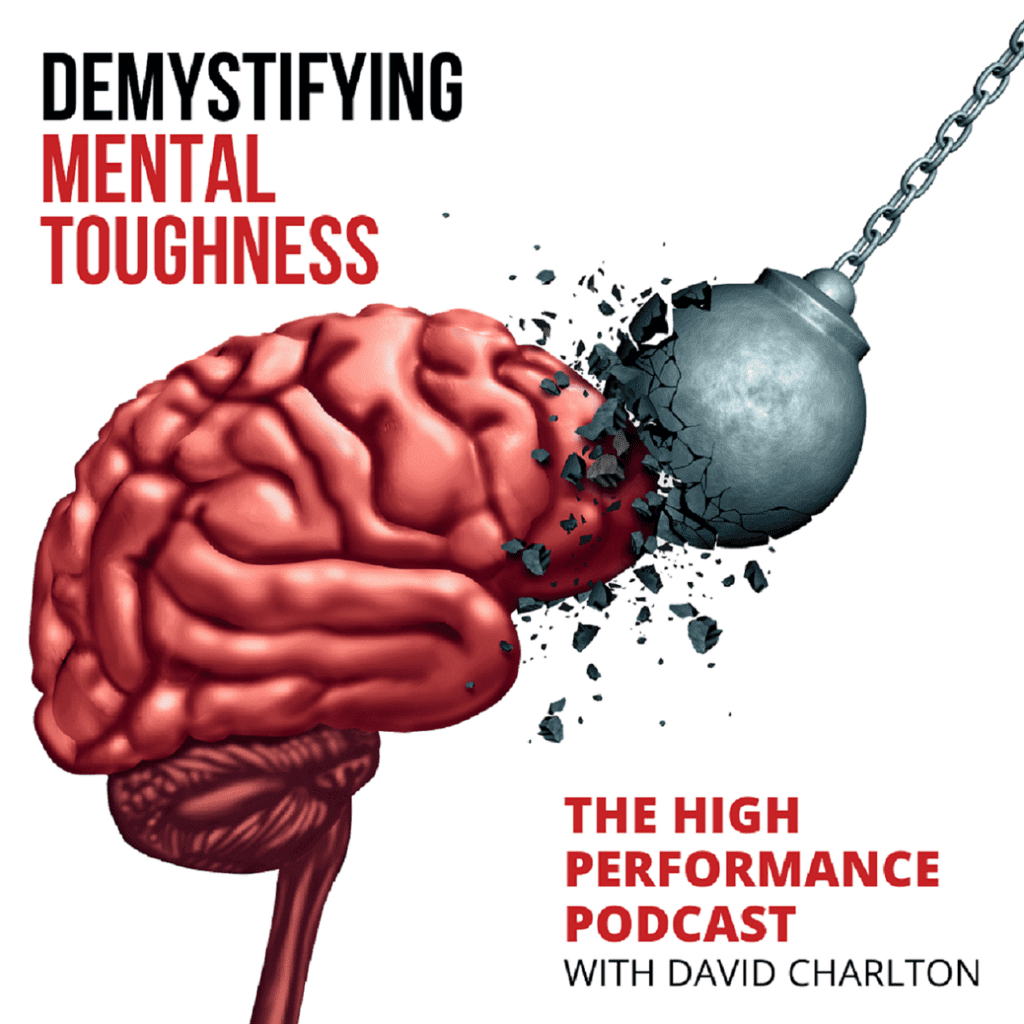 SUBSCRIBE, LISTEN AND DOWNLOAD ON YOUR FAVOURITE PLATFORM
This short episode is a taster to help you get the feel for the show.  By the end of it you'll understand what you can expect and why you should listen to the Demystifying Mental Toughness Podcast.  David also discusses his motivations behind the show,  why Mental Toughness development is so important if you want to achieve your potential. 
Incidentally, did you know that Mental Toughness accounts for up to 25% variation in performance.  
How much difference would that make to you and your life if you even just raised the bar by 10%?
To have confidence in your ability is a necessity to achieve your potential.  To have a lot of interpersonal confidence is also appealing and can give you an advantage on others.  In this episode, Professor Paul McGee, one of Europe's leading speakers and authors shares with you all about communicating so that you can assert yourself where necessary, build better relationships, deal with difficult people and manage criticism more effectively. It's a great listen, go on tune in!
In this episode, Mark Bennett MBE and I go on to discuss the differences in commitment levels between leisure and high performance athletes.  How coaches can get the best out of their athletes, and parents can best support talented children.  Mark's tagline – Performance is a Behaviour not an Outcome is also debated. It's a great listen, go on tune in!
In this week's episode, we have Jamie Forrester, a former professional footballer with a 19-year playing career. He shares his thoughts on how to thrive in professional football, also we chat about playing overseas, training and playing with big names stars at such as Gordon Strachan and Gary McAllister in a successful Leeds United team.  The challenges of moving clubs, settling in, hitting the ground running, dealing with managers. Enjoy tuning in! 
In this week's episode, David touches on the last 3 episodes of Demystifying Mental Toughness with Paul McGee, Mark Bennett and Jamie Forrester and looks at how important interpersonal confidence is if you are to thrive in sport, your chosen field or in life in general. Enjoy tuning in!
In this week's episode of the Demystifying Mental Toughness Podcast, we have Andy Gorman a leading putting and short game coach and he shares with you his philosophy and approach to ensuring that you putt without fear and with confidence in your skillset. Enjoy tuning in!
Life, sport or our careers are not straight forward.  There is no linear path that you can carve out as regularly we are faced with challenges and setbacks.  In this episode, author Kate Mackay shares with me some fascinating insights into learning how to snowboard in her thirties as a new mum, the difficulties that cropped up along the way and how she faced them head on. Enjoy tuning in!
On the golf course, putting is a part of the game that you must master to be able to shoot low scores and reach your golfing potential. Confidence in your ability on the greens, especially under pressure is vital. Today, David talks through some great questions that you can ask yourself to be able to make some changes to your mindset.  He also shares some advice on how you can use your eye's when on the greens to help yourself. Enjoy tuning in!
Training in any sport can get repetitive at times, powerlifting isn't any different.  At elite level you train squats, deadlifts and other lifts till you can't take anymore.  The focus and commitment to the cause is immense.  Some days you may have mental blocks as other athletes do. In this episode, Team GB athlete Natalie Hurdley explains what her average week looks like, her dedication to the sport, her willpower around her diet, her love of personal training and body confidence. Enjoy tuning in!
This episode is one that may interest, young footballers, football coaches, parents of talented footballers, and sports psychologists.  Where James Maurice, HCPC Chartered Sport and Exercise Psychologist, and a member of the Sport Psychology team at Wolverhampton Wanderers Football Club joins me to discuss typical challenges that young academy footballers have at different ages and how best to support them.  Enjoy tuning in!
This episode highlights some misconceptions placed on Mental Toughness where 3 leading authorities in the field; Doug Strycharczk, Professor Peter Clough MBE and Dr John Perry share insights into their applied work and academic research. Enjoy tuning in! 
Join Our Growing Online Community
Are you an athlete, coach or parent that would like to learn how to create sustainable high performance? 
Receive my free fortnightly email, where I share proven Sports Psychology and High Performance tips and strategies. 
If you want some support and motivation straight to your inbox, then fill in your details below.