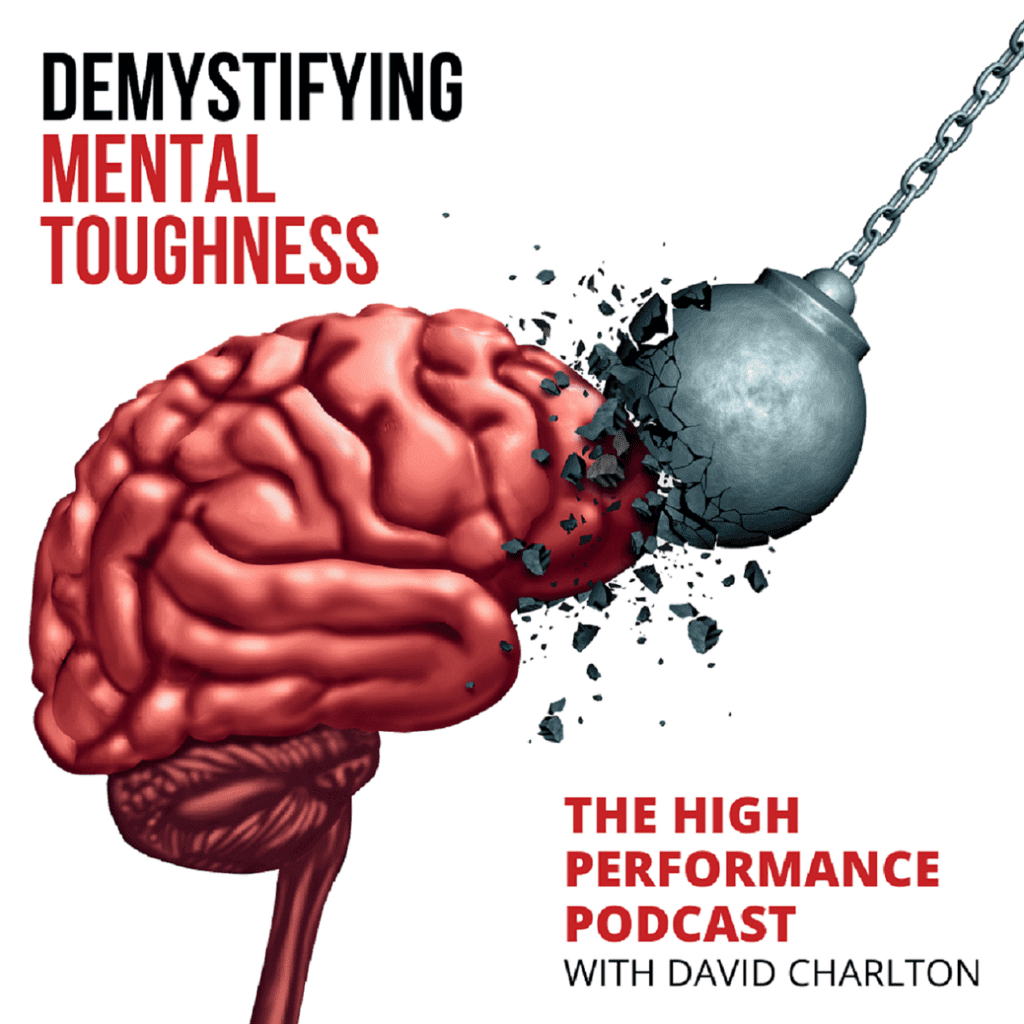 SUBSCRIBE, LISTEN AND DOWNLOAD ON YOUR FAVOURITE PLATFORM
This short episode is a taster to help you get the feel for the show.  By the end of it you'll understand what you can expect and why you should listen to the Demystifying Mental Toughness Podcast.  David also discusses his motivations behind the show,  why Mental Toughness development is so important if you want to achieve your potential. 
Incidentally, did you know that Mental Toughness accounts for up to 25% variation in performance.  
How much difference would that make to you and your life if you even just raised the bar by 10%?
Mental Toughness is not just about getting your head down and gritting it out, it's more complex than that.  Simply talking about the situations that we find ourselves in, our problems or challenges can help people in lots of different ways, even if you are mentally tough. You'll find in this episode, former professional footballers Peter Ramage,  Brendan Pearson and Julian Dowe vouch for this in this episode.  As the saying goes "a problem shared is a problem halved". Enjoy tuning in!
Today, leading Sport Psychologist Gio Valiante discusses how to overcome fear on the golf course, European Tour player Chris Paisley chats about how he gets the most from your talent when you are not at your best and well respected putting coach Andy Gorman tells us about the key fundamentals to putt successfully. Enjoy tuning in!
This episode shatters the myth that mental toughness is a male macho trait.  Three very talented ladies from different fields demonstrate that it is far more complex than this basic assumption that many people have. Where Kate Mackay talks about embracing fear and Taz Bricknell and Natalie Hurdley share insights into the immense commitment levels that are required to thrive in professional rugby and powerlifting.  Enjoy tuning in! 
An important element of mental toughness which is often not thought about is our ability to communicate effectively, both on a 1-2-1 basis and in groups. Today Jamie Forrester, Paul McGee and Mark Bennett highlight the need to have interpersonal confidence where different social situations that we find ourself in are explored. Enjoy tuning in! 
Today, I'm joined by three guests, John Fletcher, Natalie Henderson and James Maurice where we consider how you can develop different parts of mental toughness with youngsters so that they can go on to thrive, so that they can overcome obstacles and challenges more confidently and play their sport or live their life more fearlessly. Enjoy tuning in!
In this episode, Steve Judge discusses fighting back after a serious car crash when both his legs were crushed where he demonstrated immense commitment levels.  Paul Smith too, in his quest to keep a run streak going tells you about running for over 5000 days in a row.  Whereas on the flip side, Nick Grantham tells us about rest and recovery and why they are hugely important things that committed need to hear. Enjoy tuning in!
In this episode, former international rugby players Toby Flood, Steve Hackney and Lome Faatau share with you how they have cultivated a growth mindset.  We also touch on different areas of mental toughness too.   We look at focusing on the process and making things happen, embracing pressure situations, working hard to overcome setbacks, learning from the success of other people and much more. Enjoy tuning in!
For those golfers who do want to learn more about this area and the aspect of emotional control.  This episode is set up perfectly for you where 3 experts, Karl Morris, Alessia Bruno and Andy Paisley share some ideas on how you can stay present, why it is so important, what happens in the brain when you are unable to and how to overcome performance anxiety or the yips.  Enjoy tuning in! 
Success is very different to everyone.  It can mean earning more money to some, medals or power to others, fame, getting fitter or even losing weight.  In this episode, we look at helpful ways to ensure that you set yourself up for success in whatever you do. Robbie Thompson tells you about keeping in shape and losing weight and some key principles that can help you.  Penny Mallory describes the immense commitment levels required in becoming the first and only female professional world championship rally driver.  Additionally, Olympian Aly Dixon shares her wisdom when discussing running at an elite level, winning the world championship and breaking the world record for 50km. Enjoy tuning in! 
Even the mentally tough are vulnerable to mental health challenges. In this episode, I chat with Kieron Brady about how the culture in professional football back in the 90s de-individualised players.  David Jueno tells me about being bullied, living with ADHD, cocaine abuse and going on to lose everything.  Lastly, Dave Algeo tells you about what organisations can do to promote more mentally healthy cultures and environments. Enjoy tuning in!
Join Our Growing Online Community
Are you an athlete, coach or parent that would like to learn how to create sustainable high performance? 
Receive my free fortnightly email, where I share proven Sports Psychology and High Performance tips and strategies. 
If you want some support and motivation straight to your inbox, then fill in your details below.