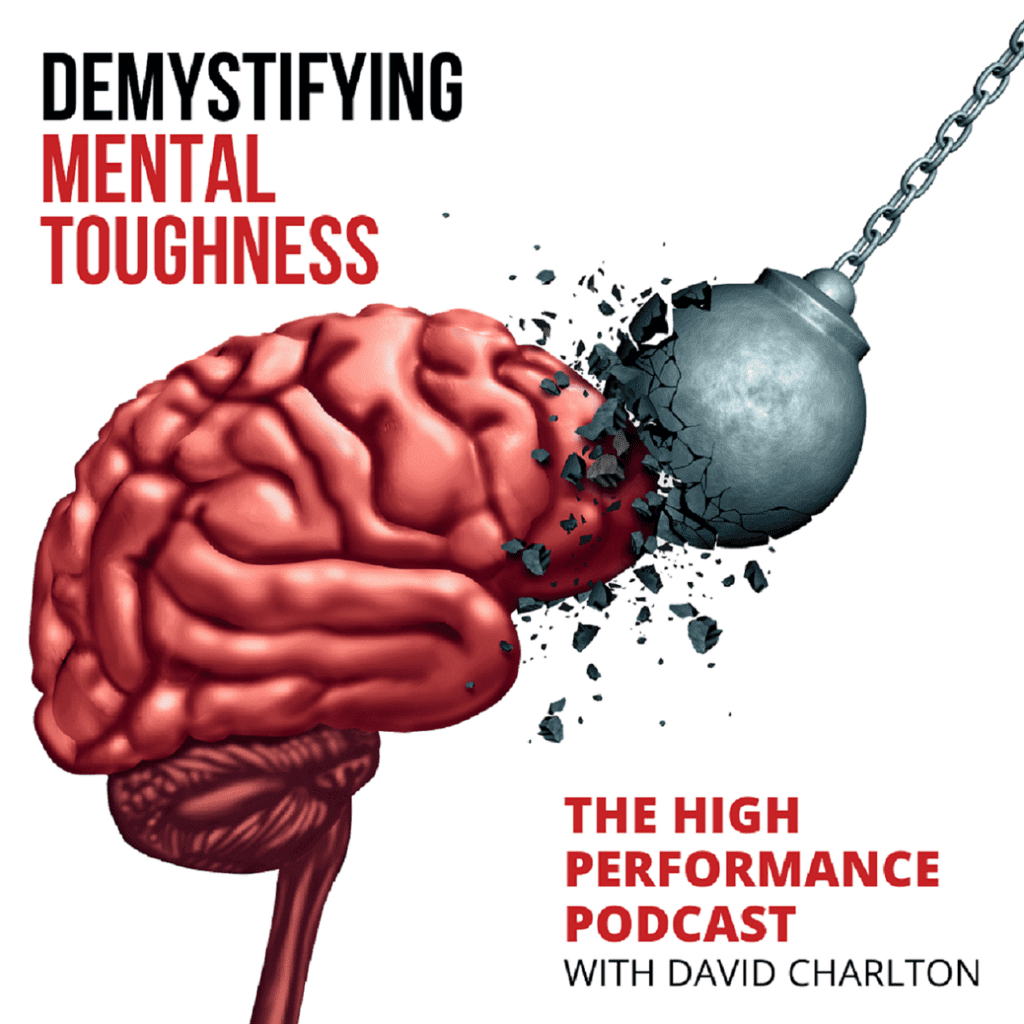 SUBSCRIBE, LISTEN AND DOWNLOAD ON YOUR FAVOURITE PLATFORM
This short episode is a taster to help you get the feel for the show.  By the end of it you'll understand what you can expect and why you should listen to the Demystifying Mental Toughness Podcast.  David also discusses his motivations behind the show,  why Mental Toughness development is so important if you want to achieve your potential. 
Incidentally, did you know that Mental Toughness accounts for up to 25% variation in performance.  
How much difference would that make to you and your life if you even just raised the bar by 10%?
Today, I chat to a Mental Toughness expert, Paul Lyons where we discuss what mental toughness is.  The crossovers that exist from the sport and exercise domain that transfer into the business world. Paul goes on to share how he supports leaders, business owners and entrepreneurs to build the mental strength needed for their chosen fields and the type of benefits that his typical clients experience. Enjoy tuning in!
In my conversation today with talented PGA Golf Professional and Regional England Golf Coach, JJ Vallely, we discuss if it is possible to master the mental side of golf.  As you'll learn and already likely know this is a big challenge due to the unique nature of golf and the skills needed to do well!
We do however give it our best shot to arm you with some useful tools and ideas to take away so that you can become the best golfer you can be.  Or if you're a coach or interested in the mental side of golf, we hope to have given you some things to consider.  Enjoy tuning in!
In today's episode I answer a popular question I get asked from golfers, "I struggle with my confidence, overthink and can be indecisive on the golf course how can I put this to one side and play my best golf more often?" 
You'll find I share an important tool to help in this regard, visualisation, and sell the benefits of using this psychological skill to help you shoot lower scores. Enjoy tuning in!
If you're a football coach, player or parent of a young player or simply a fan of football you'll enjoy this.  In this episode, I speak to Edu Rubio who has coached at Valencia and Chelsea and now works as a technical consultant at Crystal Palace.  The conversation flowed as we chatted about the challenges young academy footballers have and how to best support them.  We unpick Edu's interest in Motivational Interviewing and how this has helped his coaching.  We also discuss the role of the coach and parent in having a positive impact on young footballers. Enjoy tuning in!
Today's podcast episode looks at how elite sporting environments can impact on an athlete's mental health and psychological wellbeing.  My guest, Clinical Psychologist, Amy Izycky has recently released a book called Skewed to the Right Sport Mental Health and Vulnerability which we go on to discuss  Enjoy tuning in!
Our guest today is very inspirational, Marilyn Okoro was a top class athlete, an Olympic bronze medalist and now an athletepreneur and mentor.  In this episode we discuss what it takes to compete to such a high level in elite sport.  We chat about perfectionism, being yourself despite the challenges, the cultures that exist in elite sport and how they can be helpful and equally damaging. Enjoy tuning in!
In today's episode I answer a popular question that I get asked from parents of young athletes. "My daughter can perform really well when she practices or trains but when she competes she often looks like a different person and freezes.  How can I help her?" 
I go onto explain that there are many complexities which surround this question from cultures and environments set up, coach or parent interference or pressures, outside pressures in education and home life.  I also share 3 tips to help children who face these challenges.  Enjoy listening!
In today's episode, Wynyard Hall based elite professional golf coach, Andrew Nicholson, tells me about what he thinks are the requirements of playing at an elite level in amateur golf and on the different professional tours.  We discuss commitment, an essential ingredient of Mental Toughness and the focus required to succeed.   Why not give it a listen!
Today's episode is part one of a number of episodes, where I will go on to unpack "toughness" some common myths around mental toughness and some typical barriers that people put up.  I also go on to highlight some real examples, case studies and offer different strategies to help you.  This episode is designed to help you question your approach. Enjoy tuning in!
We are now 70 episodes into the Demystifying Mental Toughness podcast.  Today our first class guests provides many short snippets of advice with some of the best bits from the previous 9 episodes.  Listening to the insights and tips I'm sure will help you learn more about the importance of Mental Toughness, self-awareness and being honest with yourself. Enjoy tuning in!
Join Our Growing Online Community
Are you an athlete, coach or parent that would like to learn how to create sustainable high performance? 
Receive my free fortnightly email, where I share proven Sports Psychology and High Performance tips and strategies. 
If you want some support and motivation straight to your inbox, then fill in your details below.