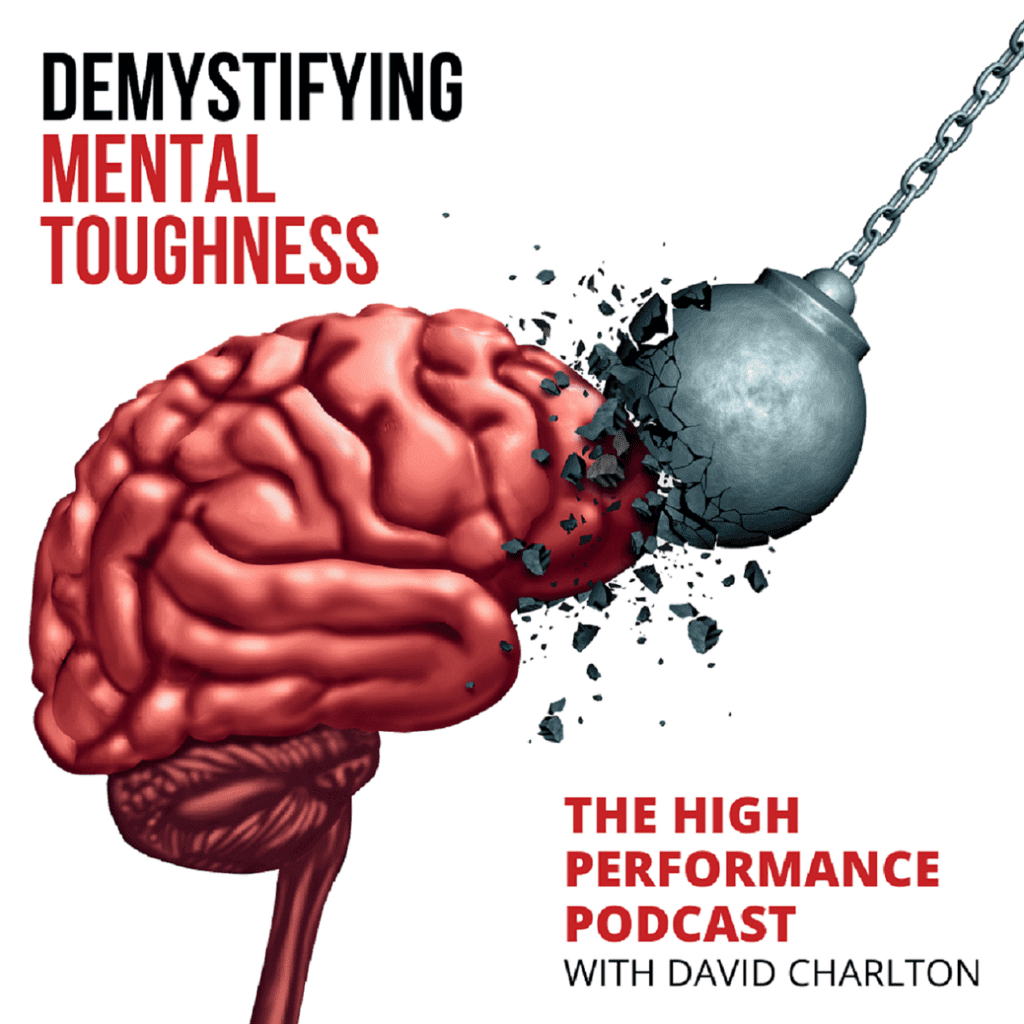 SUBSCRIBE, LISTEN AND DOWNLOAD ON YOUR FAVOURITE PLATFORM
This short episode is a taster to help you get the feel for the show.  By the end of it you'll understand what you can expect and why you should listen to the Demystifying Mental Toughness Podcast.  David also discusses his motivations behind the show,  why Mental Toughness development is so important if you want to achieve your potential. 
Incidentally, did you know that Mental Toughness accounts for up to 25% variation in performance.  
How much difference would that make to you and your life if you even just raised the bar by 10%?
In the episode, we unpick typical mental game challenges that tennis players face and how to best support players overcome these challenges.  We also discuss the legends of tennis, Roger Federer, Rafael Nadal and Novak Djokovic, the mental qualities that they bring to the table and what we can learn from them. Enjoy tuning in! 
The psychological challenges in cricket are immense, whether you're a batsman or bowler, a wicket-keeper, or a fielder. So today, with Tom Jones, a highly qualified youth cricket coach and owner of Cricket Coach 365, and I chew the fat, we talk about these challenges, we discuss mental toughness and Tom explains how he goes on to help young cricketers get the most from their talent. Enjoy tuning in!
This is Part 2 of a series of episodes on being comfortable in your own skin, where I unpack 3 more common "toughness" themes where we can unconsciously behave in certain ways or put up barriers.  The barriers I discuss today are concerned with goal-setting, prejudice and delegation at individual and organisational levels.  As always, this episode is designed to help you question your approach and become the best version of yourself. Enjoy tuning in!
Today's podcast episode focuses on a question I received from a parent, Anna to a talented golfer.  Anna's son, Harry is 14 years old however he lacks confidence and she worries about him.  So she asked me – How do I give him confidence? I go onto share 3 ideas which can help you as a parent to help your child begin to see things differently.  Enjoy tuning in!
This episode is an inspiring one where Grant Phypers, a leadership coach and I discuss how Grant defines mental toughness, we chat about how he overcame adversity in his life and rebuilt his identity and character. We also chat about a topic men tend to avoid – vulnerability. Enjoy listening!
In today's episode we discuss the most demanding job on a football pitch.  No not the role of the goalkeeper, but the referee.  It's a job which rarely get any praise and requires a special type of person.  Someone who is very assertive, especially in those demanding pressurised moments. In this episode I chat with a referee and resilience trainer, Nathan Sherratt about his love of the job, how he manages his confidence, the challenges that referees face as we as his work at The Third Team. Enjoy!
In this episode I discuss with former professional footballer Danny Thomas, about the psychological qualities that helped him break into and maintain a career in professional football.   We also went on to talk about his debut, and we discussed the challenges of transitioning out of professional football and into the workplace. Enjoy listening! 
In today's episode I chat to the creator and founders of Kymira Sport and Golf in the UK, Tim Brownstone and Michael Davis and the sponsors of our podcast show.  We dig deep and discuss the incredible technology that they have available and relate it to Mental Toughness. We go on to discuss focus, how to make your own luck, the importance of recovery as well as the Kymira brand and how the sportswear can help you in your life and sport. Enjoy listening!
To make your way in life to be the best person you can be, give yourself the best opportunity in your chosen field, be comfortable in your own skin, and find and develop mental strength is very important. In today's episode, I help you tap into some of your strengths and question your approach by going through a variety of scenarios and exercises. It's an episode created to stretch you, enjoy tuning in!
Today's Mental Toughness compilation episode includes short snippets of advice from our most recent 9 episodes.  By tuning in you will learn more about the significance of Mental Toughness and the complexity of the trait across a range of domains. Enjoy tuning in! 
Join Our Growing Online Community
Are you an athlete, coach or parent that would like to learn how to create sustainable high performance? 
Receive my free fortnightly email, where I share proven Sports Psychology and High Performance tips and strategies. 
If you want some support and motivation straight to your inbox, then fill in your details below.