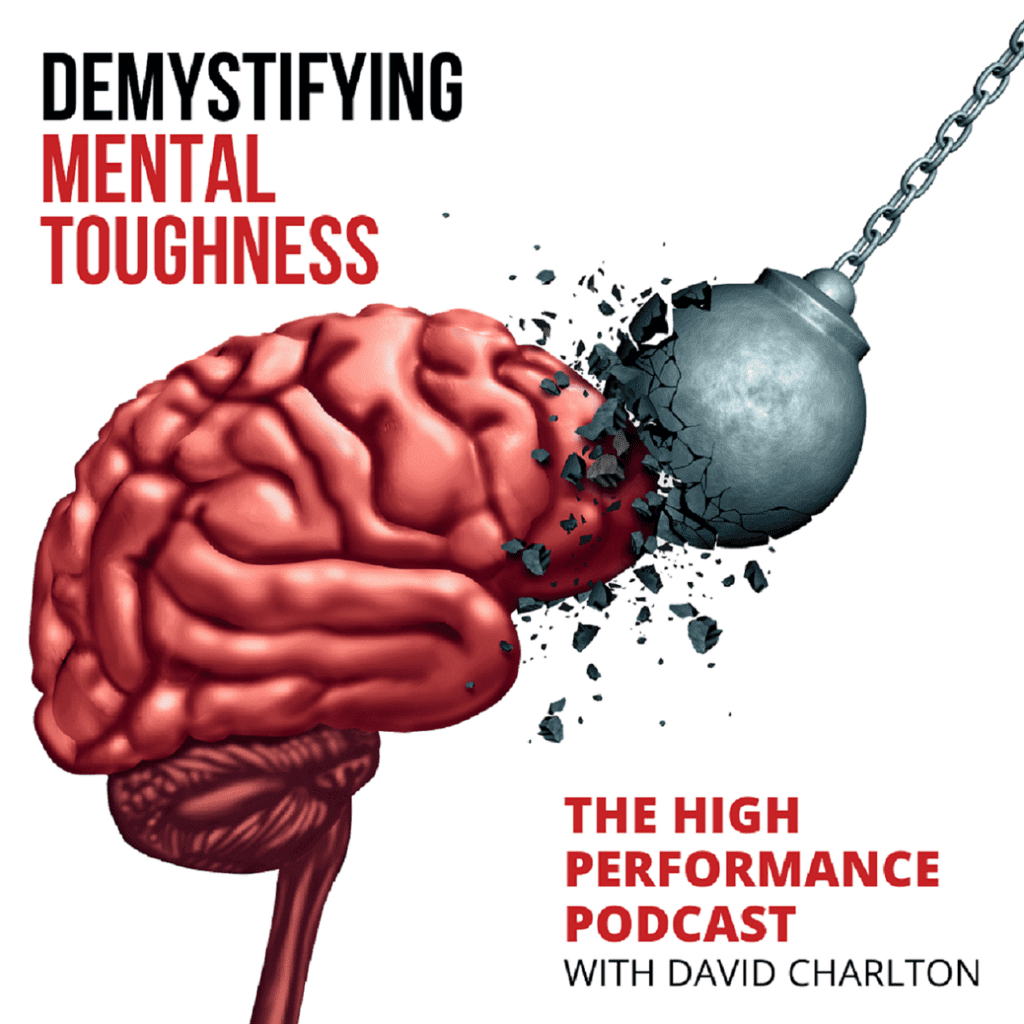 SUBSCRIBE, LISTEN AND DOWNLOAD ON YOUR FAVOURITE PLATFORM
This short episode is a taster to help you get the feel for the show.  By the end of it you'll understand what you can expect and why you should listen to the Demystifying Mental Toughness Podcast.  David also discusses his motivations behind the show,  why Mental Toughness development is so important if you want to achieve your potential. 
Incidentally, did you know that Mental Toughness accounts for up to 25% variation in performance.  
How much difference would that make to you and your life if you even just raised the bar by 10%?
In today's episode we take a look at Mental Toughness and how it applies to combat sports with a well qualified guest, Stuart Wade, who has won 4 world titles in taekwondo and kick boxing.  He's not someone to be messed with!  He's also a clinical hypnotherapist and personal trainer.  We chat about controlling your emotions and maintaining your composure after being hurt and despite being in pain. We discuss fatigue and the impact this can have on you as a fighter, mentally preparing for fights, intimidating your opponent, making the weight and a whole lot more.  Enjoy tuning in!
This podcast episode is designed to help you take a step back and consider whether your approach is useful.  It will help you start supporting your son or daughter or athletes so that they develop a growth mindset and have healthy self-confidence and self-esteem.
You'll stop instilling fear to motivate them, you'll go on to create a safe and supportive environment so that they want to train and compete for themselves.  They'll also likely go on to play with more freedom and enjoy themselves more too which is what it should be all about when you're young.
Why not have a listen!
Today's guest is a former world boxing champion and now a personal performance coach and professional speaker.  In this episode, Billy Schwer and I discuss the controversial title of his book, Man Up.  We discuss Billy Schwer, the world champion boxer and the costs of being fully focused on glory as well as how his life now and personality has changed.  Mental health and showing vulnerability, which many men aren't comfortable with is also part of the conversation.  It's a great listen where his passion and purpose come out in abundance. 
Join Our Growing Online Community
Are you an athlete, coach or parent that would like to learn how to create sustainable high performance? 
Receive my free fortnightly email, where I share proven Sports Psychology and High Performance tips and strategies. 
If you want some support and motivation straight to your inbox, then fill in your details below.