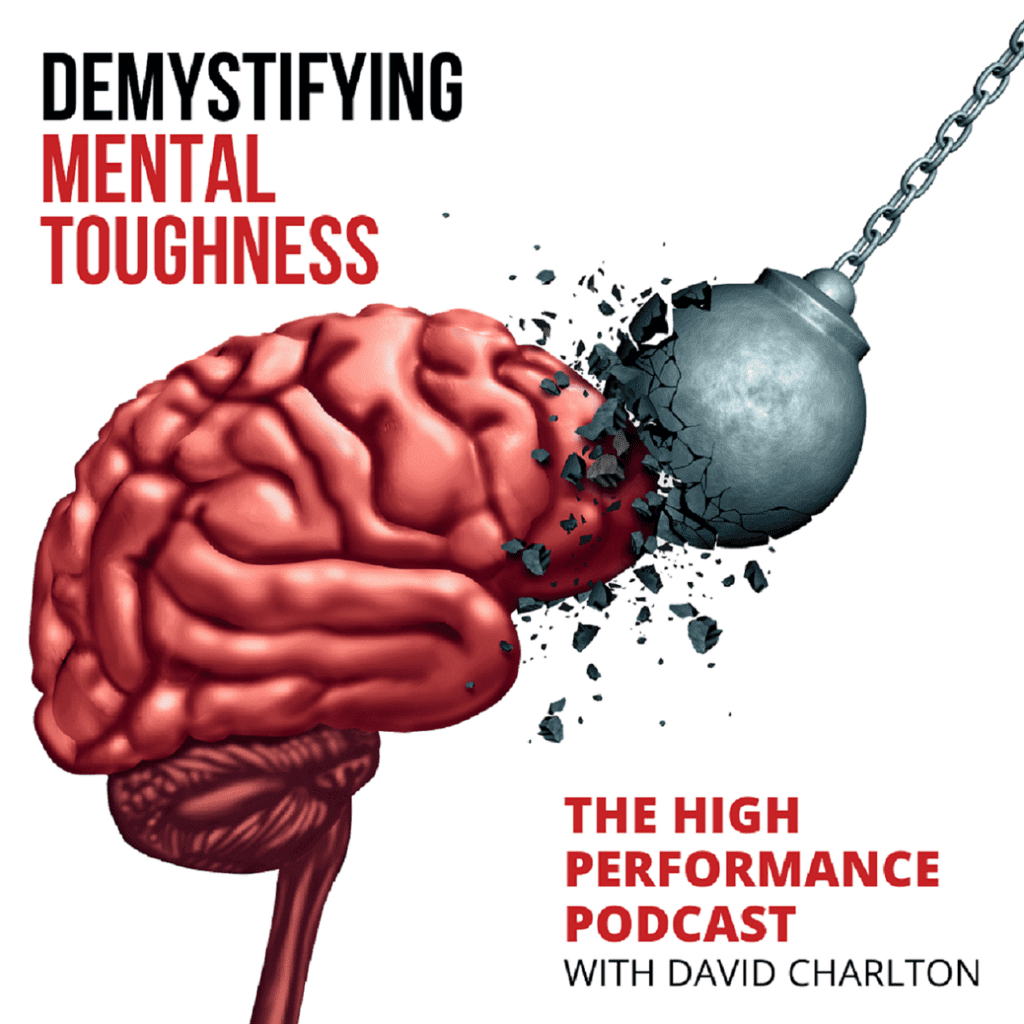 SUBSCRIBE, LISTEN AND DOWNLOAD ON YOUR FAVOURITE PLATFORM
Demystifying Mental Toughness is a podcast for people who want to reach their goals faster and are curious what high performing athletes and professionals do to fulfil their potential.  David Charlton shares insights, strategies and stories from leading athletes, coaches, psychologists and specialists to help you perform to your optimum level on a more consistent basis.  If you're a motivated athlete, coach, sport psychologist, mental game coach or executive listen in for proven and practical advice in this podcast.
David Charlton: Introduction to Demystifying Mental Toughness Podcast
This short episode is a taster to help you get the feel for the show.  By the end of it you'll understand what you can expect and why you should listen to the Demystifying Mental Toughness Podcast.  David also discusses his motivations behind the show,  why Mental Toughness development is so important if you want to achieve your potential. 
Incidentally, did you know that Mental Toughness accounts for up to 25% variation in performance.  
How much difference would that make to you and your life if you even just raised the bar by 10%?
Steve Hackney: How to Reach Your Full Potential
Steve Hackney is a former rugby union professional who played over 200 games in England's top division for Nottingham and Leicester Tigers.  Since retiring from professional sport Steve has applied his elite sporting attributes to helping entrepreneurial talents grow their businesses.  Today we discuss challenges that he faced in his rugby union career, as well as problems coaches and consultants in private practice can experience.  He then goes to share his wisdom on how to deal with such obstacles in your path and succeed.
Enjoy tuning in!
Robbie Thompson: How to Feel More Confident
Robbie Thompson is a personal trainer & lifestyle coach who has supported many entrepreneurs, athletes, actors & celebrities.  His diverse client range & experiences have helped him develop strategies that stand up to the requirements of the lives of very busy, high performing people.   Today we discuss typical challenges people have, how comparing yourself to other people can be problematic as well as sharing a number of takeaways regarding building simple habits to improve how you feel about yourself.
David Charlton: Observations - Self Confidence in Sport
David reflects on previous episodes of Demystifying Mental Toughness today.  Where he refers back to episodes that link to self-confidence.  He talks about where we get in our own way.  How powerful our inner voice can be. 
David shares his thoughts and offers some suggestions for you to manage and maintain your confidence levels so that you thrive in your life and under pressure in your sport.
Search Our Sports Psychology Website
Are you an athlete, coach or parent that would like to learn how to create sustainable high performance? 
Receive my free fortnightly email, where I share proven Sports Psychology and High Performance tips and strategies. 
If you want some support and motivation straight to your inbox, then fill in your details below.