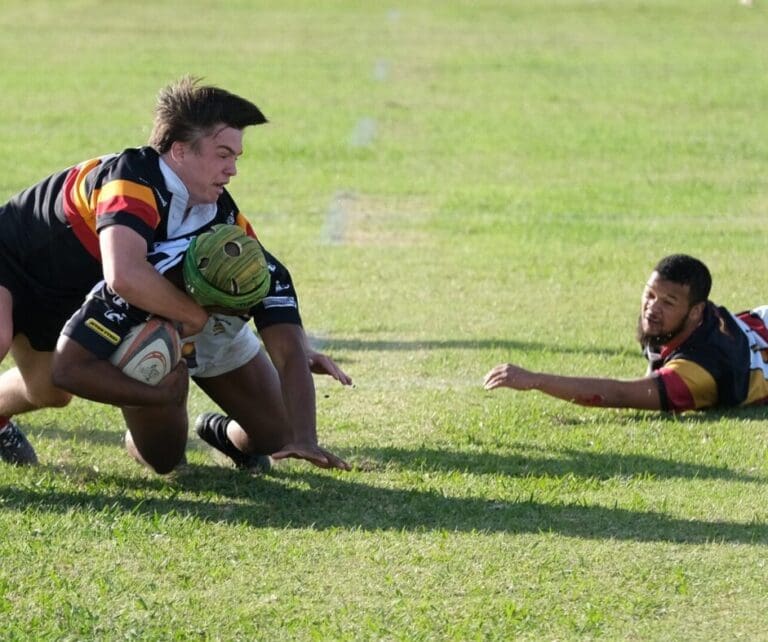 Rugby Psychology Tips: Case Study - Supporting a Rugby Player to Overcome Self-Doubt
This example represents a challenge many rugby players experience
The Client:
A 16 year old rugby player who has been part of a variety of programmes at Southern England based Premiership Rugby Academies.
The Challenge:
The client was an exciting winger, who displayed excellent handling and running skills.  His speed and footwork made him very elusive too.  Where he struggled on occasions was with the defensive side of the game.  Catching the ball under pressure from high kicks, tackling bigger stronger players and when up against big physical teams.  In these matches he let fear and self-doubt get the better of him and would make uncharacteristic mistakes.  Frustration could then cost him where he could then "get in his own head" and lose a lot of confidence very quickly.  This happened a lot in big higher pressure matches. 
The Objectives:
To help him quieten his mind when he was under pressure.

To stop placing too much focus on his direct opponents.

To have confidence in himself and his physicality no matter who he came up against.

To trust his catching and handling skills when being chased down.

 

To improve his communication skills with his team-mates and coaches. 

To help him recognise and play to his strengths, no matter which team he faced.   

To stop worrying what his coaches thought of him.
The Process:
Over a ten-week period we met every 2 weeks for 40 minutes using zoom video conferencing.  The sessions included:
A needs analysis session conducted by myself, the Sports Psychologist with the rugby player.

 

Understanding why he played rugby, his education and family background.

 

We produced a performance profile (looking at technical, tactical, psychological, physical and lifestyle components), outlining his long term, mid-term and short-term goals, as well as, creating manageable objectives (mini-goals) between sessions.

 

We reviewed what expectations he placed on himself and others that helped and hindered his performance (diving in deep and looking at specific skills and statistics).

Emotional Intelligence, t

he capacity to be aware and consider how he thought, felt and behaved in specific situations and with parents, coaches and team-mates was unpicked.

   

We looked at ways that he could seek to intimidate his direct opponents.

 

He discovered key ingredients, "enablers" that helped him perform with confidence and with less fear.

We sought to help him help understand more about "locus of control" and take ownership of the controllables.

 

Game face, brave face, confident face and calm face exercises were discussed and strategised.

Different scenario's were visualised when he was at his best, when he was faced with challenging opponents, David vs Goliath moments and when he made mistakes so that he was better mentally prepared for future difficult opponents.

Mini goals (commitment to the tackle, positive body language, eye contact and effective communication with team-mates) were agreed after each and every session in training and in matches.
The Conclusion
The rugby player found the sessions very helpful and enjoyed the practical nature of the mini-goals that we set together.

 

He slowly developed his mental toughness and a growth mindset. 

He had a mindset shift and began to see difficulties in a different light.

His routines for matches became more consistent which helped him especially when facing more physical opponents.

In big matches he became more confident in himself and his defensive skills.

 

He became louder on the pitch, especially in challenging moments.
I sincerely hope that this case study has given you a flavour of how we support young rugby players and athletes in general.  This type of difficulty is very common and can be overcome with expert support and guidance and is something we specialise in.
If you'd like to learn more about how we help rugby players feel free to check out our library of resources.
You can also join our online community – THE SPORTS PSYCHOLOGY HUB – for regular Sports Psychology tips, podcasts, motivation and support.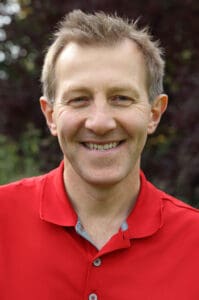 David Charlton
Rugby Mental Performance Coach and Sports Psychologist to many Rugby Players around the world from UK and Ireland, to South Africa, Australia and New Zealand using ONLINE Video Conferencing (Zoom, Skype, Facetime, Whatsapp).    
Managing Director – Inspiring Sporting Excellence, Host of Demystifying Mental Toughness Podcast, and Founder of The Sports Psychology Hub.  With over a decades' experience supporting athletes, coaches, parents and teams to achieve their goals, faster.  
T: +44 7734 697769

Search Our Sports Psychology Website