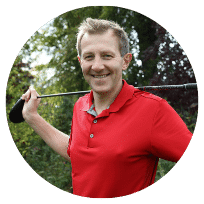 Owner Inspiring Sporting Excellence, HCPC Sports & Exercise Psychologist
In his 20s, despite having a passion for sports and wanting to get involved in a career in sport, this didn't materialise.  Again David cites a lack of confidence, a mind full of negative thoughts and a family background who had not gone through to higher education.  He ended up working in various jobs in the travel industry, always progressing, leading to his final role as a Branch Manager for a large Corporate Travel company which taught David an awful lot about managing people, controlling your own emotions, dealing with difficult situations and pressure. 
In 2007 David's life changed forever, when his wife was diagnosed with cancer.  She later died in 2008 when David was 33 years old.  This made David take a long hard look in the mirror and as a result, after being made redundant from his role as Branch Manager he decided to start over again embarking on a new career.  Naturally, this was a very difficult time, however, David's determination and own Mental Toughness helped him complete the following qualifications on his journey: 
Supervisor Training for Trainee Sport and Exercise Psychologists
Qualification in Sport and Exercise Psychology (Stage 2)
MSc Sport and Exercise Psychology
BSc Psychology
Certified Mindfactor and Performance Coach
NLP and Hypnotherapy Practitioner
Personal Training and Fitness Instructing Qualifications
David is a fully approved Chartered Sport and Exercise Psychologist with the BPS and a HCPC Practitioner Psychologist.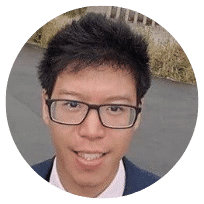 Associate Sport & Exercise Psychologist
James Lau, CPsychol. is a HCPC Registered and Chartered Sport Psychologist working for Inspiring Sporting Excellence as an associate whilst running JL Sports Performance.  He earned a Master's degree in Sport and Exercise Psychology from Northumbria University, and has completed the British Psychology Society's Stage 2 qualification in Sport and Exercise Psychology.
He has worked with teams and individual athletes in a wide variety of sports since 2013, and has developed a specific focus on racquet sports along the way.  Along with a wealth of experience working with high-level athletes, James also has experience in playing competitive tennis and squash.  He has noticed that there is something in common that holds the majority of athletes he has worked with back from playing to their full potential on a consistent basis, or even replicating the level they are capable of during training. This something in common is fear.
Fear of missing shots
Fear of disappointing fans/friends/parents/ourselves
Fear of not reaching your expectations
Fear of opponents/spectators/coaches looking down on you
And many more…
This fear has caused many, including James himself, to play differently to how they would ideally like or plan to, which makes no sense whatsoever, as this is what they work hard in training for! 
Examples include feeling nervous and trying to play "safer" when under pressure (which almost always leads to worse shot selection), poor decision making due to fear, or failing to control frustration and allowing it to influence performance for longer periods of time than it should.
Therefore,  a large part of James's focus is on working with athletes to tackle these thoughts of fear using tailored techniques developed through his expertise and experience, aiming to help them master their emotions, creating solid mindsets that will allow them to perform freely on the court and to give them an edge over their opponents.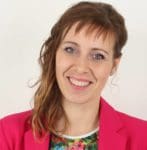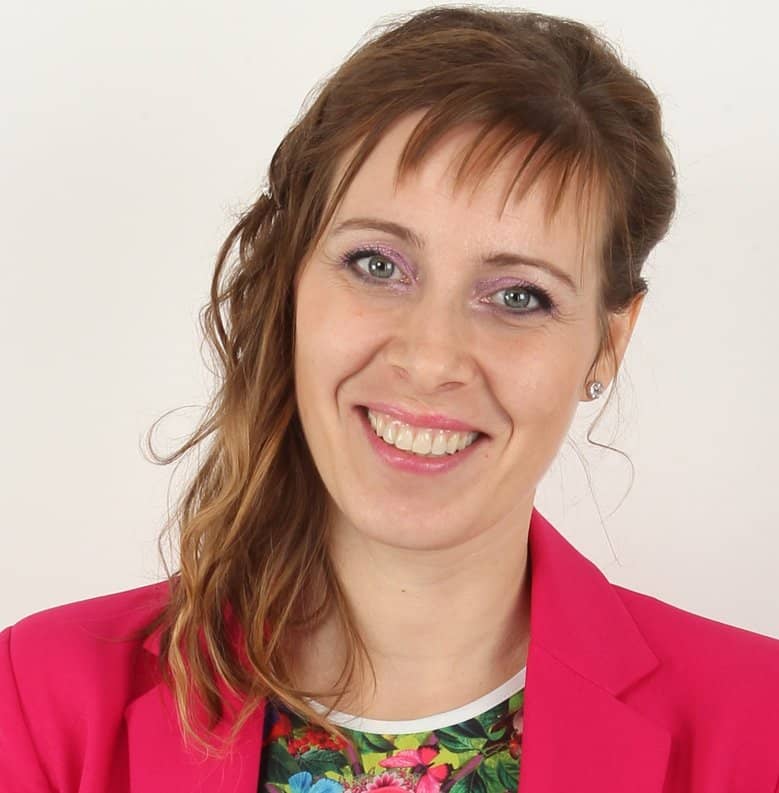 Associate Clinical Psychologist, EMDR Europe Consultant and Performance Coach
Alessia Bruno is a Clinical Psychologist, EMDR Europe Consultant, Brainspotting Consultant in Training, Trainer and Performance Coach. She also holds a Masters degree in Sport Psychology and has also trained as a Performance Coach. 
She works in the field of sport and creative performance as well as with people with Mental Health challenges. Sports and creative culture have always been an important part of Alessia's life. Since she was a child she played volleyball competitively in a team and played the violin and the guitar. She is a member of the Italian Red Cross and Lions Club International and carries out humanitarian work too.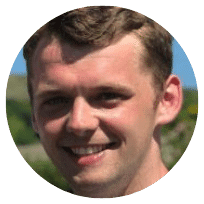 Associate Mental Skills Performance Coach & Sports Counsellor
Tom Short has completed BSc Psychology at Manchester University and holds a MSc Sport and Exercise Psychology from Northumbria University.  He is currently working and studying towards his Stage 2 Qualification in Sport and Exercise Psychology to become a HCPC Registered Sport and Exercise Psychologist.  
He is an avid cricket player through summer, and a passionate football fan too. As a result, he takes a keen interest in performance within sports, especially within team sports. This has led him to take on an exciting opportunity at Loughbrough University where his is doing a PhD in Elite Performance Psychology.  He enjoys supporting athletes in elite sports environments to enhance their psychological skills to improve their sporting performance and well-being.
Tom is currently providing educational group and and 1-to-1 sessions for academy football players at a high level national league football team.  Helping players to play at their best more consistently, whilst encouraging them to play fearlessly.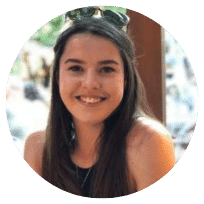 Associate Mental Skills Performance Coach & Sports Counsellor
Olivia Scott is a graduate of Northumbria University with a Distinction in MSc Sport and Exercise Psychology and an undergraduate degree in BSc Psychology (Applied) from Durham University.  Olivia is currently undertaking postgraduate training in Sport and Exercise Psychology and is a member of The Division of Sport and Exercise Psychology (DSEP) and British Psychological Society (BPS).
Olivia has a passion for team sports and loves to work with athletes, coaches and parents to improve performance and increase enjoyment in sport. Olivia has a background in competitive hockey, playing for club, University and North of England hockey when she was younger.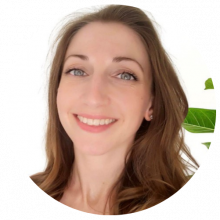 Associate Mental Skills Performance Coach & Sports Counsellor
Over the past 17 years, Alex has studied psychology and worked in a range of psychology settings including Clinical, Sport, Exercise and Performance-psychology. She's also studied person-centred counselling and has a passion for utilising positive psychology interventions and mindfulness-based stress reduction (MBSR) techniques. 
Alex has completed a 3 year, BPS-accredited BSc in Psychology and earned a Master's Degree with Distinction in Sport and Exercise Psychology from Loughborough University.
Alex has a long history of working in mental health and clinical psychology settings, helping people to understand their psychological processes, as well as managing and capitalising on their emotional states. She also has a passion for learning and applying theories of peak performance and human thriving. This includes: promoting peak performance in extreme sports (such as snowboarding, surfing and climbing) and business settings, as well as utilising sports & exercise to promote psychological thriving in clinical populations (such as depression, ADHD and veterans healing from PTSD.)
Alex is currently gaining specialist accreditation via the Sport and Exercise Psychology Accreditation Route with BASES (the British association of sport and exercise sciences). As an Associate Mental Skills Performance Coach & Sports Counsellor with Inspiring Sporting Excellence, Alex is transferring this knowledge to the sport and exercise domain, helping athletes understand their emotional experiences so that they can use them to their advantage and feel happier. 
Associate Mental Skills Performance Coach & Sports Counsellor
Gerard Fitzgerald is a graduate from the University of Limerick (Ireland) with an undergraduate degree in Psychology and MSc in the Psychology of Sports Exercise and Performance. Gerard is currently working towards his Sport and Exercise Accreditation in order to become an HCPC registered Sport Psychology Practitioner with the British Association of Sport and Exercise Scientists (BASES). 
Gerard has a wide variety of experiences within team/individual sports. Gerard also has experience in the world of E-Sports and the online Poker player communities. He has a passion in understanding performance, both what enhances it and hinders it. Gerard is currently working as a mental performance coach within two sporting teams, giving him a deeper understanding of team culture and dynamics. 
Gerard also offers 1 to 1 sessions, having experience working with elite level online Poker players. Helping them understand the mental processes involved in improving performance.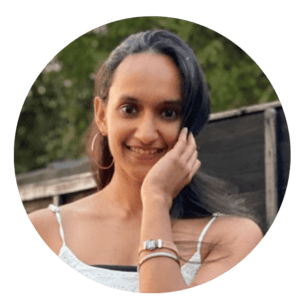 Associate Mental Skills Performance Coach & Sports Counsellor
Aditi Gandhi is a graduate of Loughborough University with a distinction in MSc. Sport and Exercise Psychology, and has completed her undergraduate degree in India in Psychology and Anthropology. She is currently working towards her Sport and Exercise Accreditation in order to become an HCPC registered Sport Psychology Practitioner. 
Aditi is an elite gymnast from India and has represented her country at multiple national and international level competitions. She was a member of the elite gymnastics team at Loughborough University during her time there. She aims to help athletes and coaches build stronger relationships and help athletes maximise performance in their respective sports. 

Get in touch with David and the team by clicking on our CONTACT PAGE or using the form below asking any questions that you may have.  We'll respond to you within 24 hours or less on week days.