Sports Psychology Explained
Would like to learn more about Sports Psychology?  
You are in the right place!
Sport Psychology is frequently misunderstood by athletes, coaches, parents and administrators. The following information is available to help you gain a clearer insight into the area and bust some myths that exist
Who can Sports Psychology help?
Sports psychology is for everyone. I firmly believe that each and every athlete can benefit from working with us at Inspiring Sporting Excellence whether you are an elite professional athlete,  a young aspiring athlete or a motivated beginner athlete.  Age or ability level is no barrier.  Further information is available by clicking on – Who can Sports Psychology help.
Demystifying Mental Toughness Podcast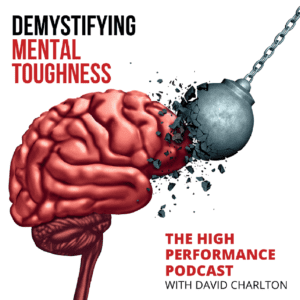 Demystifying Mental Toughness is a podcast for people who want to reach their goals faster and are curious what high performing athletes and professionals do to fulfil their potential. If you're a motivated athlete, coach, sport psychologist, mental game coach or executive listen in for proven and practical advice in this podcast.
How can Sports Psychology help you?
You may have tried everything else and you could be feeling frustrated, angry and perhaps de-motivated at times, which is not a nice place to be.  The good news is that these negative feelings can be over-turned and quickly if you put in the effort as you do with your technical or physical training.  Check out this sheet –
How can Sports Psychology help you
– to learn more about different challenges we help you solve.  
What is Sports Psychology?
Sports psychology is a part of sport science.  It is an area that focuses on human behaviour in the sporting environment, the influence the environment has on a person and the effects of interventions on sport performance.  More recently supporting athletes, coaches and teams to improve their lifestyle and enhance their well-being is becoming more popular.  Read on for further information on – What is Sports Psychology.
How do I get started with Sports Psychology sessions?
Before getting started I'd recommend that you make a note of some questions that you may have regarding sport psychology sessions, send us a short email with your background and the questions or give us a call to discuss your situation.  A short 15 minute call will follow where we then discuss what is likely to be involved in the sessions and answer your queries.  You can get in touch with us by clicking on our CONTACT PAGE.  
Where do Sports Psychology sessions take place?
We work with clients on a private, confidential basis to promote trust.  We are flexible so sessions can take place wherever our clients prefer and feel comfortable.  At your home, in a hotel, in a meeting room using zoom, skype, teams or facebook.  Or on a football or rugby pitch, a golf course, a tennis court or in a cosy pub!  We often travel around the UK and overseas therefore working out the best option for you is easy.
Are Online Sports Psychology sessions helpful?
Some people worry that working with a psychologist or coach via a screen will be difficult and uncomfortable.  If that's you there is no need to worry.  Our team are well trained and experienced in providing services via video using zoom, teams, facetime, whatapp or skype.  We actually find sessions can operate smoother with less distractions, we also have the added bonus of being able to share a lot more resources to clients. Be that with video's, props or exercises. 
If yes, read the sport-excellence.co.uk BLOG! Full of tips and ideas to help you understand why you do what you do.  We also share many tools to support you so that you can overcome those mental blocks quickly and perform at your best under pressure more consistently. 
What is involved in the first Sports Psychology session?
In your very first sports psychology session, we'll discuss your current situation, your lifestyle, your sporting background and any other necessary factors that have brought us together.  The objective is to help us both better understand your position, your ambitions and your challenges so that we can form a plan together to help you achieve your goals – and quickly.   
What happens in a Sports Psychology coaching programme?
After your first sport psychology session, the needs analysis, we begin with the coaching phase.  At this time, we look to introduce strategies to help you improve specific areas of your mental game.  We'll look to help you build more effective habits, routines and beliefs.  An example could be that we identify a challenge – such as being distracted by your opponents – we then discuss better approaches to cope with this situation.  How you can catch yourself in the moment and refocus.  What extremely confident athletes do. What you do at your best.  We then look to integrate typical sport psychology interventions such as goal setting, self-talk, imagery, relaxation exercises and sports hypnosis to help you achieve your aims.     
I'd like to work with a Sports Psychology what are the next steps?
We are happy to chat about what we do and how we can help you achieve your goals – quickly.  Get in touch with us by clicking on our CONTACT PAGE or using the form below asking any questions that you may have.  We'll respond to you within 24 hours or less on week days.  
Thank you for helping me in the last year. I used to get really nervous doing the beam and have no confidence in myself. This has now changed and I'm so much calmer now. Your audio's I love!