Sports Psychology Tips: How to Play Fearless Golf
Dr Gio Valiante is one of the most prominent Sports Psychologists in the world. He has worked with many of golf's top players, including Matt Kuchar, Justin Rose and Davis Love III.  His clients have won a host of PGA Tour and majors.  Gio applies the best ideas in psychology to coach not only some of the worlds' best athletes but investors, sales forces, and executives too.  Anywhere there is a scoreboard that rewards competitive excellence at an individual and team level he thrives, helping people live fearlessly, strategise deliberately, and apply effort consistently to push themselves to ever higher peaks.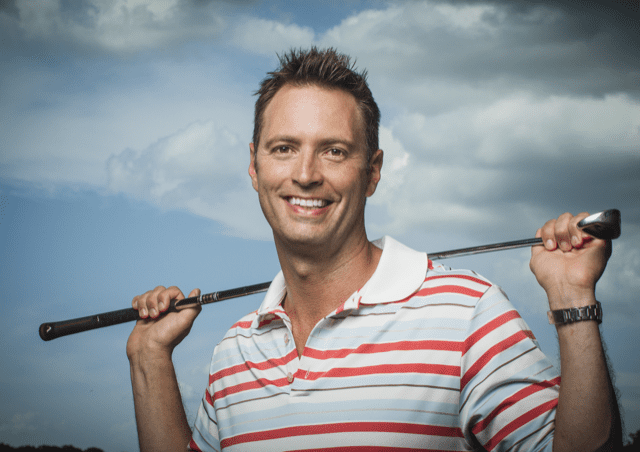 Gio is also the author of 'Fearless Golf' and 'Golf Flow.'
In episode 17 of Demystifying Mental Toughness, David questions Gio Valiante on his approach to helping the world's top golfers. By listening you'll understand some of the common fears golfers experience, you'll begin to appreciate that fear in golf and in sport and life in general is universal. You'll also learn about flow states. What "the zone" looks like and how a sports psychologist moves athletes from fearful to fearless, and finding flow states more regularly.
Essential Learning Points From This Episode
Golf will identify, expose and punish over confidence, under confidence, lack of self awareness, if you're risk averse and if you don't learn from your mistakes.
Solve your habits and learn from your mistakes and you will get better at the game of golf.
Fear is a universal theme in golf. Virtually every golfer has something they're frightened of, and most golfers don't know why they get afraid.
Whether you are motivated by mastery or ego orientation this will determine whether you are fearless or fearful in the game.
Ego orientation, trying to seek the need for approval means you can become riddled with anxiety.
Love from parents or partners being dependent on achievement is not a healthy approach.
Sport will do it's best to knock the confidence out of you.
Low confidence is super dangerous and can ruin skill.
How long does your flow state last for?
Adam Scott's flow state lasts for around 5-6 holes and Arnold Palmer's lasted 20 years!
Flow states are characterised by paradoxes – time, effort and heightened awareness.
Part of a Sports Psychologist's role is to help athletes go from feeling fearful to experiencing flow states more regularly.
For golfers who are struggling there are ways to help you get in the zone and experience flow – read Gio's book Golf Flow to understand how.
Get clarity about what motivates you to play golf by understanding your why.
Be careful about your reactions after you hit a bad shot or play a bad round, you condition a fear response in the brain if you respond on a regular basis with highly negative emotions.
Golf will beat you up by itself, don't help it!
Make fearless swings at precise targets.
Thank you for tuning in!
There are a lot of podcasts you could be tuning into today, but you chose Demystifying Mental Toughness. We're grateful for that.
IF YOU ENJOYED TODAY'S SHOW PLEASE SHARE
SUBSCRIBE AND LISTEN ON YOUR FAVOURITE AUDIO PLATFORM
Also, kindly consider taking the 60-seconds it takes to leave an honest review and rating for the podcast on iTunes, they're extremely helpful when it comes to the ranking of the show and we read every single one of them!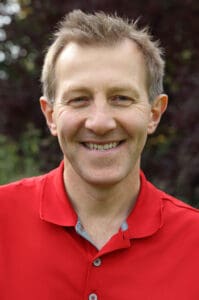 Best Wishes
David Charlton
Online Golf Performance Psychologist who supports many golfers around the world from the USA, United Kingdom, Ireland, United Arab Emirates, South Africa, Australian and New Zealand, using ONLINE Video Conferencing.
Managing Director – Inspiring Sporting Excellence, Host of Demystifying Mental Toughness Podcast and Founder of The Sports Psychology Hub. With over a decades' experience supporting athletes, coaches, parents and teams to achieve their goals, faster.
T: +44 7734 697769

Search Our Sports Psychology Website