Golf Psychology Tips: How to Stay Focused During the Off-Season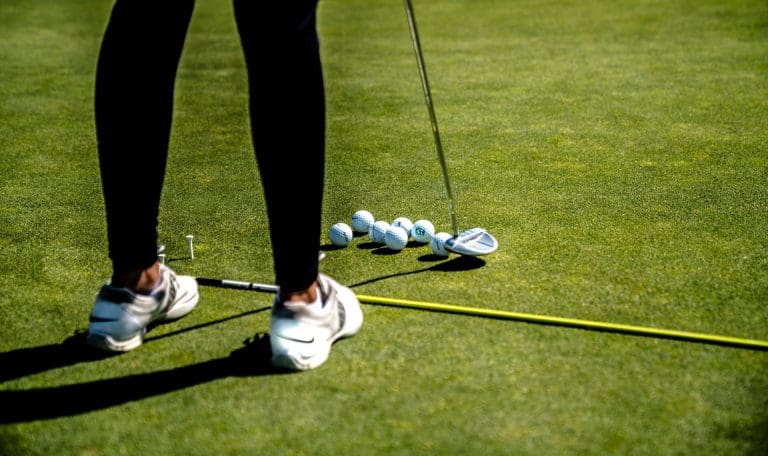 Do you try to maximise the time you get to comeback mentally, physically and technically stronger?
Many golfers struggle during the winter months to stay motivated, throw in COVID-19 restrictions that have been placed on us in many different countries.  It can be very difficult.
Often you may will feel bored, or you may simply go through the motions in what you are doing.  Let's be honest, it's very easy to lose your commitment when you are not competing, taking time off or don't know when you'll next get on a golf course. 
Some golfers might even feel training their body, doing short putting drills or practicing their full swing against a net a chore. 
But, it's important to realize that you often reap the rewards of your effort.  What you do now, during lockdowns or in the off-season can really help you be more prepared for the new season than some of your rivals.  At least if you're smart about it!
What could you be working on?
This period of inactivity is a great time to work on your fitness, flexibility, strength, speed, power or mobility.  It's also a good time to do some online coaching with your coach to improve your technique with different drills.
And it's a really good time, to consider getting your mental game sharpened up too!  
A lot of golfers at the end of the season, evaluate whether they have had a good season or not.  Many used a resource I produced a little while ago. 
After the evaluation you will have likely developed a plan to make the coming season a good one?  
How can I structure my training and practice to improve my skills?  
You could create a daily practice plan to help your mental or physical skills.  This may include listening to visualization audio's, short meditation practice, putting drills or exercises to improve your speed.  It may mean that you only do10 minutes a day because of other commitments, this is fine as long as you are zoned in.  
Making a commitment and then following through with action after setting your goals and plans will make you feel much better in yourself.  It will mean that you feel more confident come the start of the season.
Effective practice and training builds confidence
What is effective practice or training? 
It's when you take action to improve your strengths and work on the areas that you feel aren't up to scratch.  Effective practice also means that you focus, you are there 100% in mind and body.  This attitude is what you need to perform well when you compete.  
Training or practicing when you are there physically but not mentally, means that you build bad habits and you get sloppy.  I can guarantee this will then translate to your game when you start competing.
4 Tips to Help Your Focus
You could reward yourself along the way when you hit your goals with some new equipment or clothing.

 

Show your mates, family and coach your training and practice plan – do this and you'll be more likely to follow through.
Find creative ways to involve your golfing friends in your sessions.
Put a motivational playlist together to improve your intensity levels.
So go on, if you haven't already – there is time!  Start now with a plan to help you stay committed to your training program in the off-season.   Your level of commitment will make all the difference when the season starts.
And if you want to improve your motivation and commitment levels further and haven't already thought in depth about how you performed last season here we are, use this resource.
Or if you found this article helpful, please share it with your friends, team-mates, parents or coaches.  You can also join our online community – THE SPORTS PSYCHOLOGY HUB – for regular Sports Psychology tips, podcasts, motivation and support.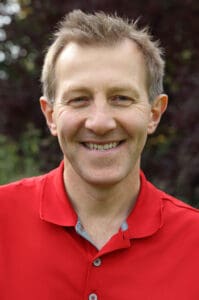 Best Wishes
David Charlton
Online Golf Performance Psychologist who supports many golfers around the world from the USA, United Kingdom, Ireland, United Arab Emirates, South Africa, Australian and New Zealand, using ONLINE Video Conferencing.
Managing Director – Inspiring Sporting Excellence, Host of Demystifying Mental Toughness Podcast and Founder of The Sports Psychology Hub. With over a decades' experience supporting athletes, coaches, parents and teams to achieve their goals, faster.

T: +44 7734 697769

And Breathe: How To Prevent, Manage and Master Difficult Conversations Nicole is  a Conflict Consultant supporting ambitious, visionary start-ups, founders and early-stage ventures anticipate, identify, prevent and manage potential conflict triggers before they escalate into a full-blown crisis and threat to their rapid growth. She has been working with businesses from enterprise to entrepreneurs to
Read More »
Search Our Sports Psychology Website​
Join Our Online Community Now!