Sports Psychology Tips: 5000 Consecutive Days Running and Counting
Paul Smith is an inspirational charity runner from Sherburn Hill, Durham, who at the time of recording the Demystifying Mental Toughness podcast episode had run for an amazing 5007 consecutive days.  In his quest to run every day he has raised £1000's for many charities such as the Sir Bobby Moore Foundation, Sir Bobby Robson Foundation, Alzeimers Association, St Cuthbert's Hospice, Finlay Cooper Fund…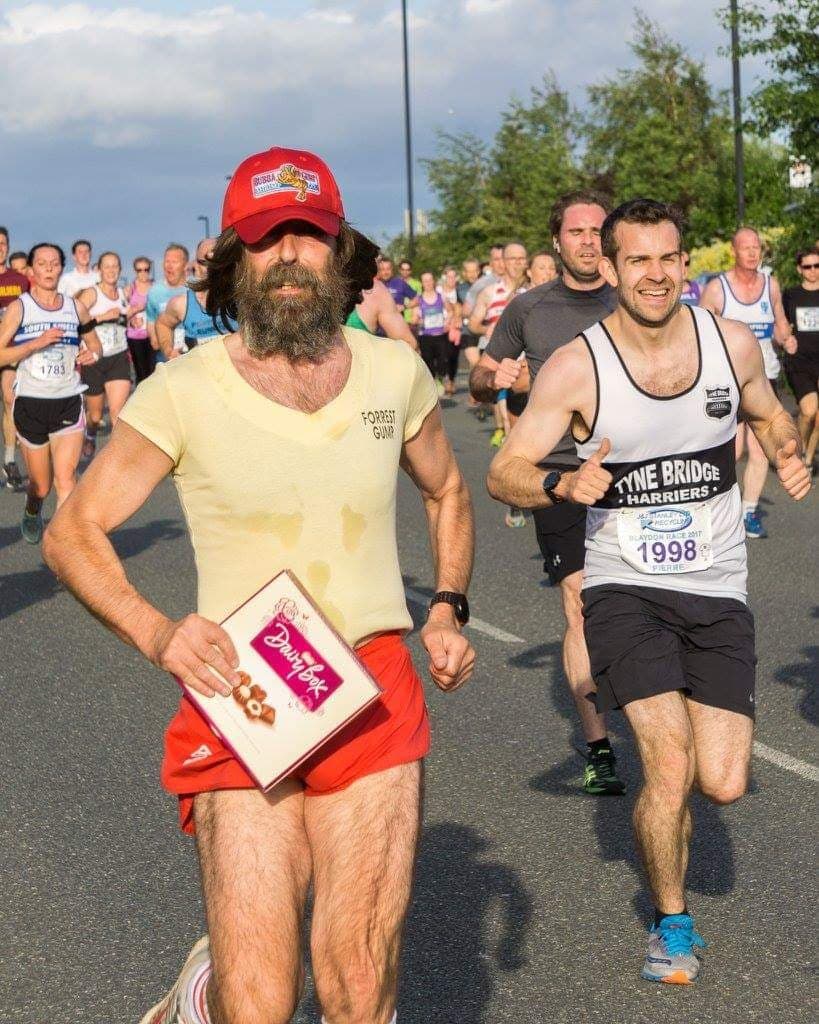 Paul Smith is often seen wearing outlandish costumes on his runs and wearing a big smile on his face, however just like many people, Paul has also experienced difficult times and is very good at masking his emotions. 
In this very inspiring, funny and thoughtful interview, Paul opens up and share's his journey to date, his hopes for the future, challenges that he has faced and conquered.  For anyone who enjoys running, runs for mental health reasons or may be would like to get into running but has been putting it off this episode is well worth a listen.   
What you'll hear in this episode of Demystifying Mental Toughness
He has ran every day for nearly 14 years and blames Ron Hill for his run streak!
He has his own rules, every run has to be outdoors and must be more than 5k.
Ice, painkillers, biofreeze, running either side of midnight have helped Paul manage pain and his recovery.
A bowel procedure, teeth extractions, passing blood, going on a stag week and work issues have caused particular challenges in his quest.
Keeping it fun and fresh helps Paul.
Running is vital for my mental health especially right now with Coronavirus, it's the best anti-depressant on the market.
Sometimes the funny costumes can be a façade. It's like a painted smile.
It's all about the numbers for Paul and that helps him think about different ideas such as running for 50.00 minutes – my 5000th run in a row.
On his 3000th run he ran 30.00 miles around the centre circle of a football pitch, changing direction every 30 times, dressed at Bobby Moore for charity.
On March 21st, St Cuthbert's Day, Paul once dressed like St Cuthbert, a monk, got the haircut and ran from York Minster to Durham Cathedral for St Cuthbert's Hospice.
Doing crazy things keeps him going.
One of Paul's aims is to run 100 marathons by the time he's 100 years old.
The hardest steps are the first steps.
For anyone looking to get into running, look to embrace the challenge, endure it and enjoy it.
Thank you for tuning in!
There are a lot of podcasts you could be tuning into today, but you chose Demystifying Mental Toughness.  We're grateful for that. 
IF YOU ENJOYED TODAY'S SHOW PLEASE SHARE
SUBSCRIBE AND LISTEN ON YOUR FAVOURITE AUDIO PLATFORM
Also, kindly consider taking the 60-seconds it takes to leave an honest review and rating for the podcast on iTunes, they're extremely helpful when it comes to the ranking of the show and we read every single one of them!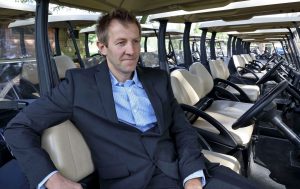 Best Wishes
David Charlton
Sports Psychologist located near Durham and willing to travel Internationally. Managing Director – Inspiring Sporting Excellence. With over 10 years experience supporting athletes, coaches, parents and teams to achieve their goals, quickly.
T: +44 7734 697769
Search Our Sports Psychology Website
Are you an athlete, coach or parent that would like to learn how to create sustainable high performance? 
Receive my free fortnightly email, where I share proven Sports Psychology and High Performance tips and strategies. 
If you want some support and motivation straight to your inbox, then fill in your details below.