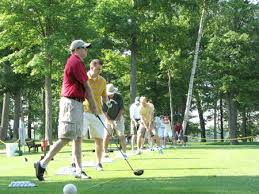 Golf Psychology Tips: 8 Better Ways to Practice Your Golf
Are you wasting your time practising your golf?
Many golfers spend lots of time practising at the range to get themselves ready for competitions. BUT only a small percentage of those golfers will be using their time wisely to help improve their golf game.
Some will stand there on a mat hitting ball after ball with the same club to the same target thinking about mechanics all the time, training their brain to over analyse every small detail in their swing. Thinking about the position of their feet, legs or arms!
Others will stand and strike ball after ball, in a quick fire approach, most likely, hitting 50 balls in around 30 minutes.
Both of these approaches are a little strange when you think about it properly. Consider these 2 questions.
When are you at your best?
In seminars and programmes that I run around golf clubs I hear the following things said by golfers of all levels when they are at their best. "I am absorbed in the process." "Time stands still." "I have a quiet mind." I do not think about technique only feel." "I can see things much more clearly." "The target gets smaller."
Yes there is a place for "technical" practise, it is a great way to iron out faults and improve your technique. However, "process" or "being at your best" practise is also necessary if you want to take your range game onto the golf course.
What is your job as a golfer?
The job for a golfer is to get "a small round ball" into the hole in as least shots as possible on each hole, the last time I checked the rules! It is not to hit as many shots as possible in as quick a time as possible? Consider how you practise and try to replicate how you play on course in your practise routines on the range.
8 Tips to help you practise more efficiently.
Plan your practise to get the most out of it
Write down your goal before you practise
Spend at least 60% of your practise time in the scoring area (under 150 yards, on your short game and putting)
Practise under pressure with games against yourself or friends
Score yourself on a notepad
Don't hit the same club twice
Aim for different targets
Simulate what you do on the course on a range. Playing hole 1, 2, 3…. at your club in your mind
If you found this article useful feel free to share this with your golfing friends or golf coaches or for regular updates to help you improve your golf performance and enjoyment sign up to "The Mental Edge".
One 2 One coaching with a Leading Sport Psychologist, David Charlton, in North East England, is available. Face to face, via the telephone, SKYPE or online via email.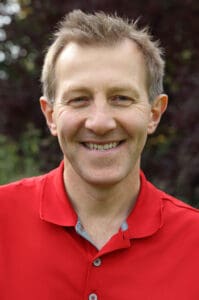 Best Wishes
David Charlton
Online Golf Performance Psychologist who supports many golfers around the world from the USA, United Kingdom, Ireland, United Arab Emirates, South Africa, Australian and New Zealand, using ONLINE Video Conferencing.
Managing Director – Inspiring Sporting Excellence, Host of Demystifying Mental Toughness Podcast and Founder of The Sports Psychology Hub. With over a decades' experience supporting athletes, coaches, parents and teams to achieve their goals, faster.
T: +44 7734 697769

Search Our Sports Psychology Website