Sports Psychology Tips: Essential Elements of Rest and Recovery
Nick Grantham is a performance enhancement specialist. His career spans four Olympic cycles and he is a founding member of the United Kingdom Strength and Conditioning Association and an accredited Strength and Conditioning Coach (ASCC). He has become recognised as a specialist in athletic preparation and has a wealth of knowledge in the physical preparation and injury rehabilitation of high performance athletes at the most elite levels; including professional sport, Olympic, Commonwealth, European, and World Championship standards.

Nick has worked closely with professional, National Governing Bodies and home institute medical teams assisting in the management, monitoring and implementation of injury management programmes. He continues to develop his knowledge of advanced training concepts and evidence based training principles. A sought after 'expert' he has presented seminars and practical workshops for the Football Association, BASEM, British Olympic Association and UK Strength & Conditioning Association.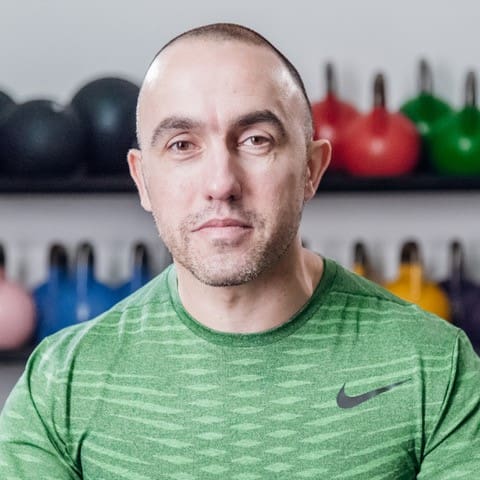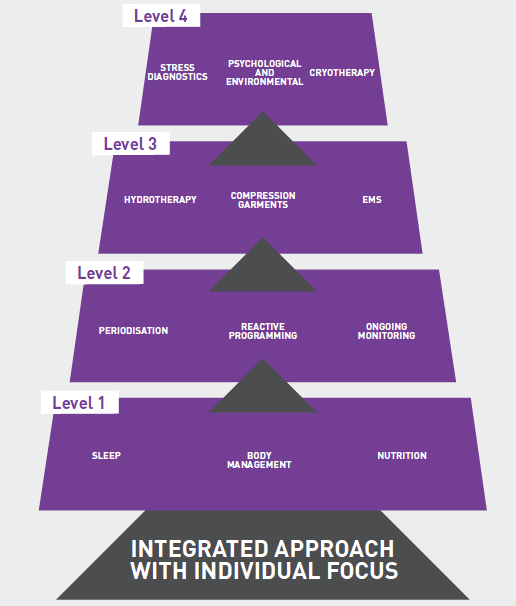 Nick Grantham's Book:
The Strength And Conditioning Bible
Many highly motivated athletes find it difficult to slow down and stop.  As a result this can cause some inconsistencies in performance, as well as reducing the length of an athlete's career.   In this episode, Nick and David go on to discuss the importance of rest and recovery to optimise your performance levels.  Nick goes on to share helpful information around the recovery pyramid which provides a structure for tailoring interventions and practical solutions.  If rest and recovery is something you can improve on this is well worth a listen! 
Essential Learning Points From This Episode
Fatigue is multifactorial both physiological and psycho-social.
In team sports the individuals needs can sometimes be ignored, an ice bath doesn't work for everyone.
Look after your sleep, take care of your nutrition and body management first then look at other things such as compression garments, hydrotherapy…
Be brilliant at the basics!
If you can find ways to relax you're going to make better decisions when you train and compete.
Being professional around rest and recovery can help the longevity of an athlete's career and help them maintain consistency of performance.
Coaching messages and the organisational culture, as well as where athletes seek out messages can impact their perceptions around rest and recovery.
Endurance athletes can be obsessed with putting in the miles where resting up or doing a short session may be a better answer sometimes.
Athletes and support staff can sometimes lose sight of what is important and what actually drives performance.
Look to monitor and measure with a training diary recording your day to day thoughts and feelings.
Ask yourself the question – how do my current recovery strategies make me feel? 
Thank you for tuning in!
There are a lot of podcasts you could be tuning into today, but you chose Demystifying Mental Toughness.  We're grateful for that.  
IF YOU ENJOYED TODAY'S SHOW PLEASE SHARE
SUBSCRIBE AND LISTEN ON YOUR FAVOURITE AUDIO PLATFORM
Also, kindly consider taking the 60-seconds it takes to leave an honest review and rating for the podcast on iTunes, they're extremely helpful when it comes to the ranking of the show and we read every single one of them!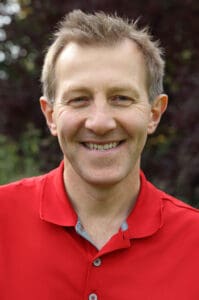 Best Wishes
David Charlton
Global Sports Psychologist who is located near Newcastle Upon Tyne, UK and willing to travel Internationally. David also uses online video conferencing software (Zoom, Facetime, WhatsApp) on a regular basis and has clients who he has supported in USA, Canada, South America, UAE, Australian and New Zealand.
Managing Director – Inspiring Sporting Excellence and Founder of The Sports Psychology Hub. With over 10 years experience supporting athletes, coaches, parents and teams to achieve their goals, quickly. .
T: +44 7734 697769

Search Our Sports Psychology Website