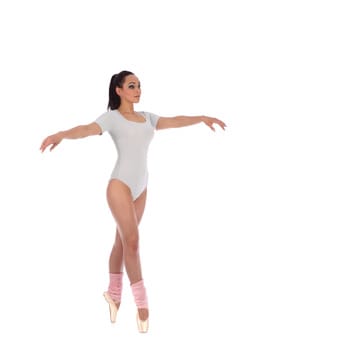 Youth Sports Psychology Tips: My Child Can't Find "The Zone"
MYTH - Children can't train themselves to get into "the zone" before performing
There are a number of ways that children can help themselves get into the right state so that they are calm and focused.
How is this possible?
Imagine the scenario, your child has a big race or a cup final to play, the days before they talk about it often.  The night before it's all they talk about.  Then in the hours before the event they're a bundle of nerves, they're heart rate is beating fast and they've got the butterflies – big style.
What is happening in the brain?
The amygdala, which is responsible for the fight-or-flight response has responded to a threat.  It's likely your child is experiencing an intense unconscious emotional response which can make it difficult to make clear decisions.
One of the simplest technique's to control your emotions and physiological response at this stage is by focusing on your breathing.
Children should breathe in through their noses for five seconds, then exhale through their mouths—as if they're blowing out candles—for six seconds.   If they do this for a few minutes they'll feel so much calmer.
Other technique's which work and are practised by elite athletes are self-hypnosis and visualisation techniques.  Ultimately, the aim is to go into the event or match, calm and with a clear head.  So that they trust their skills and react instinctively in different situations.
The last thing you want before an important game is for your child's heart to beating ultra-fast and the brain in overdrive too – because they're getting told to do this… or do that.    It will then lead to more nerves and to worries or self-doubt and over-thinking.
These simple techniques work and work well.
Tell your child to try this exercise:
Lie on a bed or on a sofa, in a quiet space with their arms face up, arms by their side, palms down and legs uncrossed or sit upright, head in a neutral position, hands on your lap and feet flat on the floor.
Inhale slowly, deeply and evenly through your nose and exhale gently through their mouth as though flickering but not extinguishing a candle.
Take a deep breath.  Allow their face and neck to relax as they breathe out.
Take a second deep breath.  Allow their shoulders and arms to relax as they breathe out.
Take a third deep breath. Allow their legs and feet to relax as they breathe out.
Take a fourth deep breath.  Allow their chest, abdomen and back to relax as they breathe out.
Take a fifth deep breath.  Allow their whole body to relax as they breath out.
Continue to breath deeply, and each time they breathe out, say the words calm and relax.
They can even imagine doing this exercise on a warm sunny beach.  Hearing gentle waves come to the shore.  Whilst they notice their muscles relaxing.
This exercise, is much like physical or technical skills training, with repetitive practise you get better at it.  So once they've mastered it, they'll be able to use the technique during breaks in play during games if they're feeling a little uptight or anxious.
If you'd like to learn more tips on how to help your children perform at their best more consistently feel free to click on this sports psychology section for parents and children or sign up to "The Mental Edge" for regular updates.
To get in touch for one 2 one Sports Psychology Coaching with a Leading Sports Psychologist, David Charlton, based near Newcastle Upon Tyne click here – Face to face, via the telephone, SKYPE or online via email.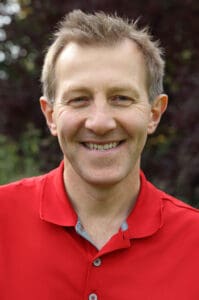 Best Wishes
David Charlton
Global Sports Psychologist who is located near Newcastle Upon Tyne, UK and willing to travel Internationally. David also uses online video conferencing software (Zoom, Facetime, WhatsApp) on a regular basis and has clients who he has supported in USA, Canada, South America, UAE, Australian and New Zealand.
Managing Director – Inspiring Sporting Excellence and Founder of The Sports Psychology Hub. With over 10 years experience supporting athletes, coaches, parents and teams to achieve their goals, quickly.
T: +44 7734 697769

Search Our Sports Psychology Website