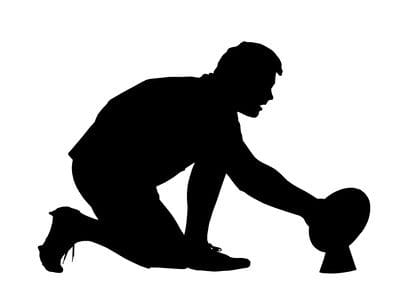 Rugby Psychology Tips: Overthinking on the Rugby Pitch
Do you struggle to quieten your mind when playing rugby?
Last month I received an interesting email from a rugby player from Edinburgh, Scotland. He went on to say:
"I'm 23 years old and play Rugby professionally however I'm not enjoying my Rugby at the moment. When I train and play I seem to be constantly worrying. The voice in my head is always switched on and won't shut up." I'm worrying about being clattered by an opponent, dropping a ball, missing a tackle all sorts of things. It's crazy. What can I do?"
I went on to tell the player that this is very common, even with good players. In simple terms the brain is taking on too much information and is overloaded therefore learning some simple strategies to reduce the internal chatter in his mind would be hugely helpful.
Following on from this I'm going to gift you two little tips to help focus your mind:
-1. Put yourself in the mindset that you're playing rugby at your optimal level.  When you are playing at your best, then the chances are you're not consciously overthinking.  Top rugby players when they're in this mindset will almost allow them to play autonomously without much thought at all.  During these moments when your mind is almost unconscious, it's common practice to think about only 2 or 3 things.
So have a go! Think about that scenario where you are playing at your best, what few things do you be think about?   Make some notes and consider to focus your mind on these two or three things during future rugby matches.
-2. When you're playing a rugby game it's easy to overthink and this can then go on to affect your performance. During breaks between play, try not to focus too much on the game itself. Instead, take in your surroundings, pay attention to the small details around the pitch, the blades of grass, the advertising hoardings etc..  It doesn't seem like much however this will allow you to distract yourself from overthinking and will keep your mind fresh and focused.
Putting both exercises into practice going forward will allow you to focus only on what you need to.  So go on, give it ago!
If you enjoyed this blog offering Sport Psychology advice for rugby players be sure to sign up to The Mental Edge for regular updates.
Or to get in touch for one 2 one Sports Psychology Coaching with a Leading Sport Psychologist, David Charlton, based near Sunderland – Face to face, via the telephone, SKYPE or online via email.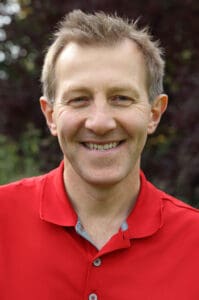 Best Wishes
David Charlton
Rugby Mental Performance Coach and Sports Psychologist to many Rugby Players around the world from UK and Ireland, to South Africa, Australia and New Zealand using ONLINE Video Conferencing (Zoom, Skype, Facetime, WhatsApp).
Managing Director – Inspiring Sporting Excellence, Host of Demystifying Mental Toughness Podcast, and Founder of The Sports Psychology Hub. With over a decades' experience supporting athletes, coaches, parents and teams to achieve their goals, faster.

T: +44 7734 697769

Search Our Sports Psychology Website