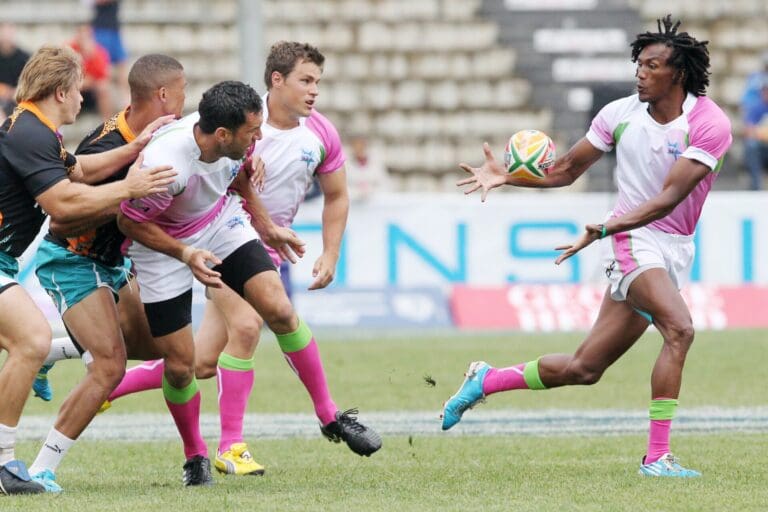 Rugby Psychology Tips: Are you a Rugby Player with Perfectionist Tendencies?
This article is also for the rugby coach who is breeding perfectionists
Perfectionist rugby players have unrealistic demands about their performance levels often leading to a lack of confidence and trust in their ability under pressure in matches.  Rugby players who strive for perfection also often want social approval from others.  They want to be admired, accepted, respected, or liked by friends, team-mates, coaches or other people.   This all sounds reasonable, but it presents a huge distraction when playing rugby matches or in rugby training.  They often go on to worry about performing poorly because it may have an influence on what others might think about them.
Another challenge for the perfectionist rugby players is that they define themselves as a person based on their rugby performance and how well they play.  If you do this, it adds additional stress to your game and can also go on to influence your behaviour at home.  You feel great when you play well, but do you feel badly about yourself when you don't play well.    
Advantages and Disadvantages of Perfectionism
Perfectionism in rugby has both advantages and disadvantages.  Perfectionists have very useful attributes that can help them play better. Perfectionists are very motivated, have a strong work ethic, are committed to their goals, and have a desire to learn and improve. These attributes I'm sure you'll agree are highly valuable.
However, perfectionist rugby players must also be aware of how their mindset negatively impacts their performance. Your biggest challenge with perfectionism comes down to your mindset on the rugby pitch.  It is very easy for you to go into matches adopting a "training mindset."  If you try to be perfect in a match, and have super high expectations, you're going to get frustrated easily and it's highly unlikely that you will perform to your best.
What is Helpful and Unhelpful for Perfectionist Rugby Players?
Helpful Mindset
High motivation and a strong need to succeed.
Strong "work ethic" that supports motivation.
Highly committed to goals and improvement.
A functional mindset for training.
Enjoys training and doing extra's.
Unhelpful Mindset
Inability to take their training game to matches.
Lack of "competitive self-confidence."
Wanting so badly to succeed in matches, often leading to performance anxiety.
A general focus on results or the scoreline making it difficult to enjoy the process.
Cares too much about what other people think, fears letting others down.
How can perfectionism in rugby be beaten?
Below are 3 strategies to help you reduce perfectionist tendencies.
Practice for greater trust in training so you can transfer that feeling to matches.  Spend some time having some fun practicing creatively. Try more "fun passes" or take risks with the lines that you run.   Look to spend one-half of your training time on autopilot in trust mode.
Give yourself permission to make errors when training or performing in rugby matches.   Don't go out expecting that you will make errors, but do ACCEPT them when they do  occur.  Give yourself the luxury of making 2-3 errors in each match so you can then free yourself up to play with a your "Game Face" on.
Learn to accept that you will have days when you don't feel great.  Simply enjoy playing and finding ways to win ugly.  Relish passes that did not feel or look good, but the result was acceptable.   And AVOID over analyzing what you are doing wrong when you make a less than perfect tackle.  Instead, think: "What's next. Come on focus on the next phase."
BONUS TIPS FOR COACHES
 For the rugby coach consider ways that perfectionism helps and hurts your rugby players.  Get a pen and paper out and bring to your conscious awareness when they get caught out striving for the impossible.

 

Then understand how you could change your approach to help them.
Discuss with your rugby players what they think, feel and act when something goes wrong in training in comparison to in a match.

 

Perhaps a dropped high ball, then help them consider what a top class international like Stuart Hogg may be thinking in that situation, what he is feeling and how he acts during and after the event.
Consider helping your rugby players set process goals in training or in matches.

 

For example, players could rate themselves out of 10 for "trusting their skills" or "committing to decisions."
You could also take a look at our Rugby Psychology Resources for helpful ideas.
Or feel free to contact us – as a team of well qualified and knowledgeable Sports Psychologists and Mental Skills Performance Coaches we can also help you beat perfectionism and play with a smile on your face by taking you through a range of exercises and activities.
To help you express yourself or create space feel free to join our online community – THE SPORTS PSYCHOLOGY HUB – for regular Sports Psychology tips, podcasts, motivation and support.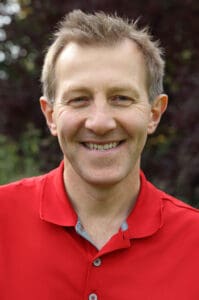 David Charlton
Rugby Mental Performance Coach and Sports Psychologist to many Rugby Players around the world from UK and Ireland, to South Africa, Australia and New Zealand using ONLINE Video Conferencing (Zoom, Skype, Facetime, Whatsapp).    
Managing Director – Inspiring Sporting Excellence, Host of Demystifying Mental Toughness Podcast, and Founder of The Sports Psychology Hub.  With over a decades' experience supporting athletes, coaches, parents and teams to achieve their goals, faster.  
T: +44 7734 697769

Search Our Sports Psychology Website