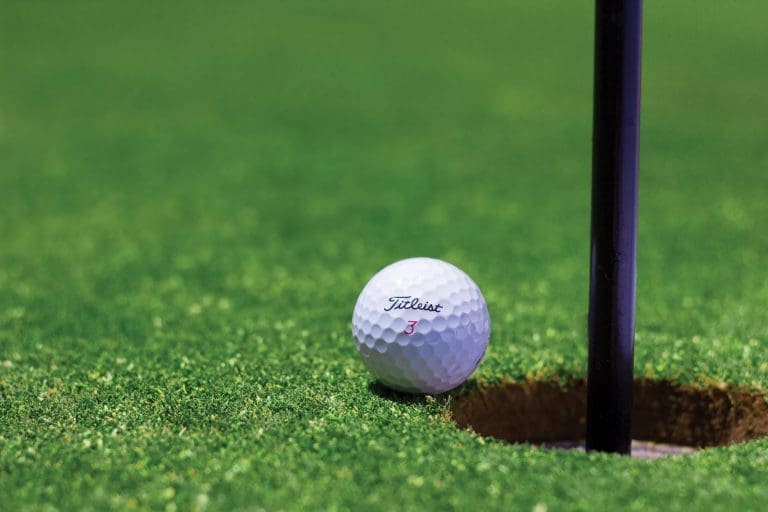 Golf Psychology Tips: 3 Ways to Play Great Golf Under Pressure
The Difference Between Winning and Losing is How You Deal with Pressure
Whatever level you play golf, I'm pretty sure that you've experienced feeling under pressure.  How you go on to cope with that pressure often is often the difference between winning and losing. 
You may have seen many US Masters collapses when even the best players have failed to deliver.  Over the years a few stick in my mind. In 1986 when Jack Nicklaus became the oldest winner with a magical back nine, Seve Ballesteros opened the door on the 15th after finding the water.  In 2011 it was Rory McIlroy's turn with nightmare back 9 dropping 6 shots.  Jordan Spieth succumbed to the water on the 12th in 2017 and Sergio Garcia pounced.  Then last year Rory was at it again, with an underwhelming last round of 74 to find himself 6 shots behind Patrick Reed despite starting the day only 3 back.
Do you have tools that you rely on to keep you cool and calm?
Do you have techniques to draw on to keep you "in the present moment"?  
Read on if you'd like to know more.  I'll share 3 tips that can help you thrive under pressure and give yourself more chance of achieving your golfing goals. 
Many of these skills can be learned off the golf course and can be applied to different areas of your life.  Similar to training in a gym, the more you practice these techniques the stronger you'll get.
1. See it and hit it
A tendency many golfers have when they play under pressure is to get to obsessed with making the perfect swing or stroke.  Their focus becomes internal and they then lose that free-wheeling motion.  As a consequence, they end up steering the shot, lacking trust in their technique.  Think about when you you're your best golf, it is likely to be automatic, which makes the swing or stroke smooth and fluid. 
So when you go through your pre shot routine, try visualising your shot or stroke successfully finishing where you'd like it to, and do this  "every time", not just every now and again.  This will help you to not get overly mechanical.  Then hit it!
2. Try encouraging yourself, as a caddy does
When you're playing under pressure, positive self-talk can really help you stay in control.  Go ahead design some scripts including some cue words and positive statements to help you feel great under pressure and relax.   For example, for cue words, you may use in your pre shot routine may be "smooth stroke", "1-2-3" or "commit".  For positive statements as you walk to your next shot you might say, "I've hit this shot 1000 times, let's do it again" or "this is fun, I love playing under pressure."
3. Focus on the present moment
Grounding yourself whilst you walk on your own between shots or wait for your playing partners to hit can be helpful.  For example, perhaps scanning your surroundings and noting to yourself "the size of the tree, the colour of the leaves on the tree, the texture of the branches or leaves" can help golfers stay in the present moment and be a great distraction technique. 
If you enjoyed this blog offering Golf Psychology advice to help you deal with pressure on the golf course be sure to sign up to "The Mental Edge"  for regular updates.
Or to get in touch if you would like some assistance this golf season where I support golfers all over the globe offering Face to Face or Online sessions.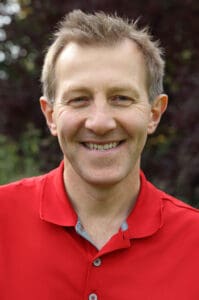 Best Wishes
David Charlton
Online Golf Performance Psychologist who supports many golfers around the world from the USA, United Kingdom, Ireland, United Arab Emirates, South Africa, Australian and New Zealand, using ONLINE Video Conferencing.
Managing Director – Inspiring Sporting Excellence, Host of Demystifying Mental Toughness Podcast and Founder of The Sports Psychology Hub. With over a decades' experience supporting athletes, coaches, parents and teams to achieve their goals, faster.
T: +44 7734 697769

Search Our Sports Psychology Website