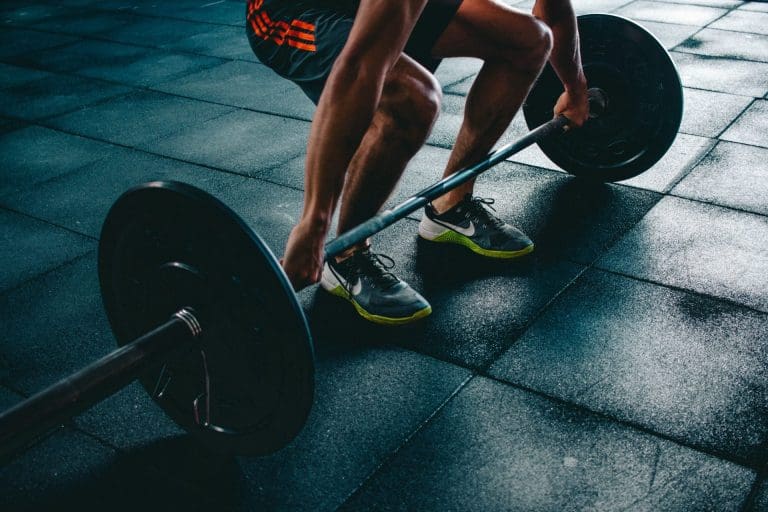 Sports Psychology Tips: I Must Work Harder
Are you being effective in the way you train or practice?
Many athletes tell themselves "I must work harder", they often hear from coaches "To achieve your goals you must work harder" or parents tell they're children "your head went down you've got to keep trying till the end." My role is to dig deeper and unpick some of these stories because very often "working harder" is not the answer "working smarter" is. So I'm going to tell you more about training hard vs training smart.
When I'm approached by athletes or parents of athletes to discuss whether working together may be helpful, I notice from the messages that they communicate in email or during our initial call that they are clearly talented and have a high level of skill in their chosen sport. By the time we've completed our first session I have a picture of what personality traits they bring to the table, too. I'm generalising in this article, however, I would say a high percentage of athletes that I support have the following traits:
They are goal driven and set themselves targets
They are highly motivated to do well
They focus a lot on the outcome – winning tournaments or matches
They are highly competitive
They have very high expectations of themselves
They value hard work
They strive to achieve perfection in their sport
These are great attributes to have
I'm sure you'd agree these are great attributes to have and will have had a big bearing on what the athlete has achieved up to now BUT……
There are also downsides and it is likely that these traits are also the reason that the athlete is now facing some challenges and has decided to get in touch with me. And this is where my role as a Sports Psychologist is so vital and compliments the skills of their coaches and team around them.
Developing Self Awareness
A big chunk of my work is to help you, the athlete, become more aware of your skills and abilities so that you are able to perform better in training and then feel more comfortable making decisions when under pressure in competitive situations. In this case, my role is help you understand the downside of some of your traits so you understand why you fall into certain traps.
Goal Setter or Dreamer
Often as an athlete your goals set you up to fail. Why? Because the goals you set are actually long term or season long ambitions or dreams and lack any planning and finer details. Common things you don't do:
You fail to chunk goals by setting daily or weekly process goals to help you achieve your longer term goals.
You don't set yourself performance goals in training or practise based around statistics in your sport.
You fail to reflect on your day to day or weekly goals and alter your approach to help you achieve these short term goals.
In a nutshell, you're great at trying hard but you haven't thought in detail how you will achieve your goals – quickly and by failing to reflect on a regular basis you are slow to adapt and change your approach.
I Must be Perfect
A lot of over motivated athletes, coaches and parents fall into the trap of having high, rigid expectations around certain aspects of their sport. For example, as a tennis player I must get 60% of my first serves in. A golfer may say I must hole every putt from inside 5 feet. A winger in footballer may tell themselves that they must beat the defender 9 times out of 10 or a rugby player's parent or coach may tell themselves their son should be dominating the game more often. These expectations are often completely unrealistic and provoke:
A stress response where the sympathetic nervous system is activated
Thought patterns which are generally negative and self-critical
Combined with a hardworking mentality – poor choices where you as an athlete spend time trying to improve the wrong areas chasing perfection
A lack of fun and enjoyment of your sport
A tendency to do extra "re-active" training to become perfect at a skill
Possible burnout and the potential of walking away from your sport
By chasing perfection you are being unrealistic. Even the best athletes are not robots and make mistakes. Aim for excellence not perfection.
Extrinsic Motivation
Often as an athlete you may fall into the trap of scoreboard watching when you're competing. Or as a coach you can get hung up on results, worrying what others think about you because your team is struggling near the bottom of the league. Parents also get caught up in this, immediately asking their children when they come through the door, "What was the score?" I hear it and see it every day and in my dad's case, as a golf parent, I also felt lots of pressure when I went out to play golf because the conversation would often go like this," Ooh it's a nice sunny day, perfect for shooting a low score. So go on, get yourself out there and shoot a 67". Such a focus on results or trophies is unhelpful and can set you up to:
Become self-critical
Chase perfection
Lose focus when you make a mistake
Compare yourself against unfavourably against team-mates or opponents
Lose your natural rhythm and timing when you start well or experience a setback
So what advice would you give me?
Replace your expectations with mini goals
Firstly, take a look at what you expect from yourself and others when you perform. Notice what is realistic and what is unrealistic. Also, consider what is under your control and what is not. Then set yourself a mini goal. For instance, and taken from the examples I mentioned above when I discussed how trying to be perfect should be avoided.
Expectation

Mini Goal

As a tennis player I must get 60% of my first
serves in.

Complete my pre-serve routine how I'd like to
each time. (Rate yourself out of 10
after a break or get a friend or your coach to observe and score you)

A golfer may say I must hole every putt from
inside 5 feet

Concentrate on your practice strokes, making them
nice and smooth every time. Rate
yourself out of 10 and mark it on the scorecard after each hole

A winger in footballer may tell themselves they
must beat the defender 9 times out of 10

Rate yourself in training, at half time and at
full time for playing with freedom when taking defenders on

A rugby players parent or coach may tell
themselves their son should be dominating the game more often

Rate yourself in training or in each half of a
match out of 10 on how well you involved you have been
By taking this approach you will be able to firstly change your focus and work towards the thing that you are trying to achieve and NOT concentrate on the negative's.
2. Care less about your performance
There is something to be said about caring less, playing as if you don't care at all and letting go of not performing well. You may well be one of those athletes that get caught in the trap of taking yourself too seriously and trying too hard. Meaning that you end up performing tentatively, with tension and anxiety. Unconsciously and consciously hiding in spaces where you won't receive the ball or not asking for the ball. You may even give up and throw the towel in.
So consider coming up with a motto for when you perform, like my clients do. Here are some ideas:
In golf, "Swing like no one is watching" and "Putt as though you've never missed before."
In motor cycling "Try less, ride smart, go fast."
In football, "Just play."
3. Re-create that fun and fearless approach in your mind
Imagery is using your senses to recreate or create experiences in your mind. As an athlete, I train you to create vivid images of how you perform when you are having fun and fully expressing yourself. Which is hugely powerful and something I use successfully with many of my clients. As a footballer or rugby player you may imagine yourself in a match, and your brain will interpret images and fire the muscles in your legs as if you are actually playing. Imagery allows you, as an athlete, to practise different skills without actually physically being in training or competing. Elite professional athletes use imagery as a systematic approach to ensure that they play at their best more consistently – and many keep this quiet because they recognize how much impact it has!
If you'd like to learn more about how to free yourself up and feel more relaxed when you play your sport be sure to sign up to "The Mental Edge" for tips and advice.
Or to get in touch for one 2 one Sports Psychology Coaching with a Leading Sport Psychologist, David Charlton, based near Newcastle upon Tyne – Face to face, via the telephone, SKYPE or online via email available.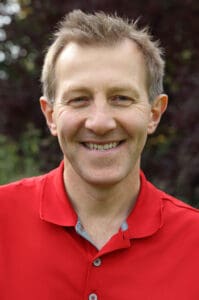 Best Wishes
David Charlton
Global Sports Psychologist who is located near Newcastle Upon Tyne, UK and willing to travel Internationally. David also uses online video conferencing software (Zoom, Facetime, WhatsApp) on a regular basis and has clients who he has supported in USA, Canada, South America, UAE, Australian and New Zealand.
Managing Director – Inspiring Sporting Excellence and Founder of The Sports Psychology Hub. With over 10 years experience supporting athletes, coaches, parents and teams to achieve their goals, quickly.
T: +44 7734 697769

Search Our Sports Psychology Website
Are you an athlete, coach or parent that would like to learn how to create sustainable high performance? 
Receive our free regular emails, where I share proven Sports Psychology and High Performance tips and strategies. 
If you want some support and motivation straight to your inbox, then fill in your details below.