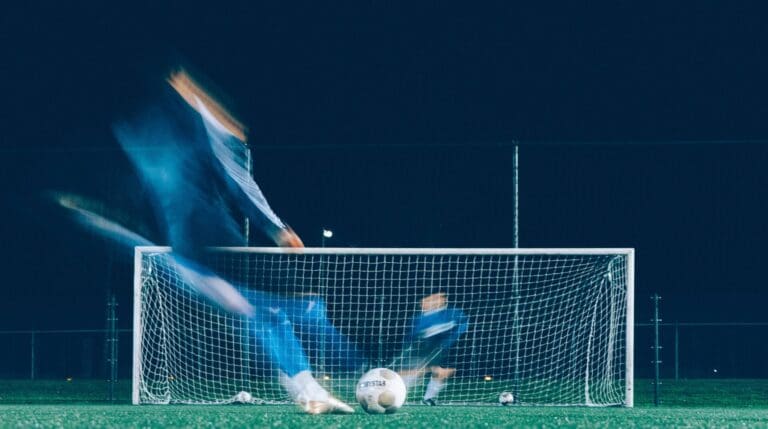 Football Psychology Tips: 7 Tips on Taking Penalty Kicks Under Pressure
Taking a penalty has to be one of the most nerve racking moments
As the fallout from England's loss to Italy, on penalties, in the Euro 2020 final continues.  I thought I'd write a piece about penalty kicks and the link with Mental Toughness.
How many times after a penalty shootout do you hear people say penalty kicks are a lottery, they are completely down to luck.  My take on it is, NO they are far from down to luck or chance, there is a lot more that should be factored in.  That said, I have to acknowledge as in any sport, luck does play a part, however skill, mental preparation, physical preparation and mental toughness are also key factors.
And here are some interesting statistics based on research showing other factors that can influence whether you win or lose the shoot out!
1. Whether you win the coin toss to choose who takes the first penalty is important.
Taking penalties first can make a difference as Professor Igacia Palacios-Huerta of the London School of Economics found in a study – highlighting from 1,343 penalty kicks over 129 penalty shoot-outs that the team that started first won 60.5% of them.  Advantage Italy!
2. The goalkeeper is at a disadvantage.
Bakker and colleagues found that since 1997 in international penalty shoot outs 74.6% of penalties were scored.  
3. Mental toughness is a key ingredient that penalty takers require.
A chunk of research tells us that the ability to handle pressure plays a big part in whether your team wins a penalty shoot-out.   As in normal time, players score on average 85% of penalties, whereas in a shoot-out's only 76% convert penalties.
Even more importantly, if you're in the position of Jorginho or Bukayo Saka taking penalty kicks to win the match or to keep the match going being mentally tough is absolutely vital as this interesting statistic shows.  If a player steps up to take a penalty that will win the penalty shootout, and the match, the success rate for scoring rises considerably to 92%, whereas if players have to score or else their team will lose, the likelihood of scoring drops to under 60%.
So what could Marcus Rashford, Jadon Sancho, Bukayo Saka, Andrea Belotti or Jorginho have done differently?  
I'm going to suppose they haven't done this already, however I fully expect that they did due to the support offered to the players.  Each player could have taken steps to understand their Mental Toughness.  A mentally tough player is able to cope with challenges, such as taking the crucial penalty.  Yes they may feel nervous however they are likely to feel confident in their ability to execute the task and score the penalty.   They are unlikely to be affected by the magnitude of the occasion or allow other players to get under their skin.  If they have a goal they want to achieve, such as scoring a penalty they will not allow themselves to be distracted.  They will also feel in control of their thoughts and emotions at the time of taking the penalty and have a sense of calmness.  
What mental toughness strategies are effective in penalty shoot outs?
1. Check your self-talk
Ask yourself if you feel in control of the situation.  If you don't feel that way and do not have a "can do" attitude and recognise that you are getting in your own way take steps to change this.  
"No matter how well we have played in a match, when it comes down to penalties, you think: 'Oh s*** here we go again" – former England footballer Frank Lampard 
This is an example of the things some players may be thinking before a penalty shoot out, ensure that you have some cue words or a phrase up your sleeve to help you remain in control such as "Calm and confident", "I've done this 1000 times in training, let's do it." Or "goal" "hard and low."
2. Note your emotional response to a penalty kick
The great penalty takers will remain cool, calm and collected.  Are you able to adjust your emotional response and channel your emotions in a helpful way? Perhaps by taking your time after the referee blows their whistle. 
3. Practice and develop a rock solid penalty routine
In your penalty routine, consider placing a focus on your breathing to give yourself a better chance of scoring.  By doing so you will reduce anxiety and control any physiological responses in your body.  Setting a clear intention by picking a spot in advance of the penalty and focusing your eye gaze on the intended target can improve the accuracy of your shot according to Wilson and colleagues.  Consider how you can implement this into your penalty routine without giving the game away to the goalkeeper!
4. See beating the goalkeeper as a challenge 
It would be very easy for the penalty takers in the England versus Italy final to be intimated by both goalkeepers given the number of penalty saves made.  The trick is to spend little time looking at the goalkeeper before the kick.  Try not to worry about the goalkeeper, reframe the situation in your mind focusing on you, your job, your target and set out to showcase your skills.
5. Be kind to yourself
Accept that nerves are normal when you are taking a penalty.  Don't let them freak you out.  Attempt to go in with the attitude that nerves are helping you focus on what you do best.  
6. Get in the heads of the opposition! 
Make sure you celebrate your spot kick.  A study of 151 penalties from World Cups and Euro Championships found that if a player celebrated their successful penalty, their opponent was far more likely to miss their next penalty.  It's amazing in such pressurised situations how the emotions of one player can negatively affect the emotions of the next penalty taker so go on fist pump, jump around like an idiot, shout and scream, do a jig, get in their heads….
7. Practice and try to simulate penalty kicks
It's impossible to simulate the situation to the letter because of the emotion and crowd noise involved in a big game or final.  However, what you could do is have challenging punishments dished out to players who miss when they are practicing.  Such as 100 burpees or one arm press ups. 
In the case of Marcus Rashford and Jadon Sancho who hadn't touched the ball before taking their spot kicks.  They could practice one penalty right at the very start of training sessions with a punishment as above before they got into the session.
I hope you've found my take on how to take penalties under pressure of use.  If you have feel free to share this article to friends or coaches or sign up to the Mental Edge for regular tips and advice.
Or if you found this article helpful, please share it with your friends, team-mates, parents or coaches.  You can also join our online community – THE SPORTS PSYCHOLOGY HUB – for regular Sports Psychology tips, podcasts, motivation and support.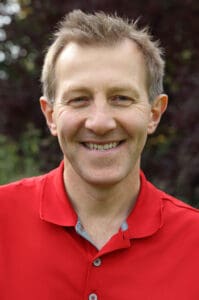 Best Wishes
David Charlton
Global Sports Psychologist who is located near Newcastle Upon Tyne, UK and willing to travel Internationally. David also uses online video conferencing software (Zoom, Facetime, WhatsApp) on a regular basis and has clients who he has supported in USA, Canada, South America, UAE, Australian and New Zealand.
Managing Director – Inspiring Sporting Excellence and Founder of The Sports Psychology Hub. With over 10 years experience supporting athletes, coaches, parents and teams to achieve their goals, quickly.
T: +44 7734 697769

How To Create Better Decision Makers On The Football Pitch Felix Lehmann UEFA B Certified Football Coach | Elevating Athletic Excellence Through Motor-Cognitive Training Felix is on a mission to sculpt a new era of athletes, his focus converges on synergizing elite cognitive skills with physical training.  Leveraging a rich foundation in different training methodologies,
Read More »
Search Our Sports Psychology Website​
Join Our Online Community Now!