Mastering the Mental Side of Tennis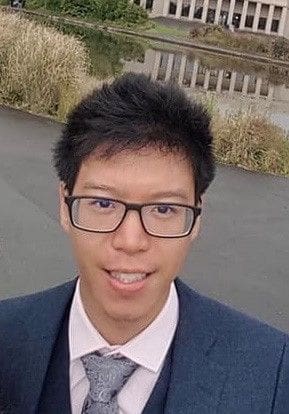 James Lau, CPsychol. is a HCPC Registered and Chartered Sport Psychologist working for Inspiring Sporting Excellence as an associate whilst running JL Sports Performance.  He earned a Master's degree in Sport and Exercise Psychology from Northumbria University, and has completed the British Psychology Society's Stage 2 qualification in Sport and Exercise Psychology.
He has worked with teams and individual athletes in a wide variety of sports since 2013, and has developed a specific focus on racquet sports along the way.  Along with a wealth of experience working with high-level athletes, James also has experience in playing competitive tennis and squash.  He has noticed that there is something in common that holds the majority of athletes he has worked with back from playing to their full potential on a consistent basis, or even replicating the level they are capable of during training. This something in common is fear.
Fear of missing shots
Fear of disappointing fans/friends/parents/ourselves
Fear of not reaching your expectations
Fear of opponents/spectators/coaches looking down on you
And many more…
This fear has caused many, including James himself, to play differently to how they would ideally like or plan to, which makes no sense whatsoever, as this is what they work hard in training for! 
Examples include feeling nervous and trying to play "safer" when under pressure (which almost always leads to worse shot selection), poor decision making due to fear, or failing to control frustration and allowing it to influence performance for longer periods of time than it should.
Therefore,  a large part of James's focus is on working with athletes to tackle these thoughts of fear using tailored techniques developed through his expertise and experience, aiming to help them master their emotions, creating solid mindsets that will allow them to perform freely on the court and to give them an edge over their opponents.
We're in the height of the summer of sport here in the UK where Wimbledon is currently being played.  For those that aren't familiar with Wimbledon I'm talking about a grand slam tournament in the sport of tennis.  Accordingly, in this episode I delve into the psychological side to tennis. It's a game that I follow closely, and it's a game in my mind, which is hugely psychological where matches ebb and flow and can be lost in the blink on an eye.  My guest, is also a racquet sports specialist and well respected Sports Psychologist, James Lau.  
In the episode, we unpick typical mental game challenges that tennis players face and how to best support players overcome these challenges.  We also discuss the legends of tennis, Roger Federer, Rafael Nadal and Novak Djokovic, the mental qualities that they bring to the table and what we can learn from them.
Key Learning Points:
The relationship between your thoughts and how you behave on the tennis court is important if you want to channel your drive and motivation to be able to express yourself freely.
Consider how you use your time between points to help you regain your composure.
Do you have a simple and clear pre-shot routine before you serve or return?
Djokovic has an inner confidence that he can get any serve back, when returning.
Nadal is so consistent in the way he prepares and goes through his routines.
Having a mindset to play your natural game is hugely helpful.
Federer handles pressure amazingly, appears very calm and nothing changes.
Connect with James Lau
Connect with David Charlton
Download THE FOCUSED ATHLETE CHECKLIST
Join David @ The Sports Psychology Hub
Instagram, Facebook, Twitter and LinkedIN
Useful Podcasts
Sports Psychology For Youth Athletes Podcasts  
For More Resources for Tennis Players
Click the button below to join The Sports Psychology Hub a Facebook group that David hosts to help ambitious athletes, serious sport coaches, sporting parents, sports psychologists and mental game coaches to support each other.
IF YOU ENJOYED TODAY'S SHOW PLEASE SHARE
SUBSCRIBE AND LISTEN ON YOUR FAVOURITE AUDIO PLATFORM
Also, kindly consider taking the 60-seconds it takes to leave an honest review and rating for the podcast on iTunes, they're extremely helpful when it comes to the ranking of the show and we read every single one of them!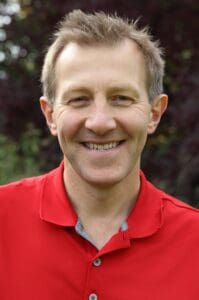 Best Wishes
David Charlton
Global Sports Psychologist who is located near Newcastle Upon Tyne, UK and willing to travel Internationally. David also uses online video conferencing software (Zoom, Facetime, WhatsApp) on a regular basis and has clients who he has supported in USA, Canada, South America, UAE, Australian and New Zealand.
Managing Director – Inspiring Sporting Excellence and Founder of The Sports Psychology Hub. With over 10 years experience supporting athletes, coaches, parents and teams to achieve their goals, quickly.
T: +44 7734 697769

Search Our Sports Psychology Website
Join Our Online Community Now!
Are you an athlete, coach or parent that would like to learn how to create sustainable high performance? 
Receive our free regular emails, where I share proven Sports Psychology and High Performance tips and strategies. 
If you want some support and motivation straight to your inbox, then fill in your details below.