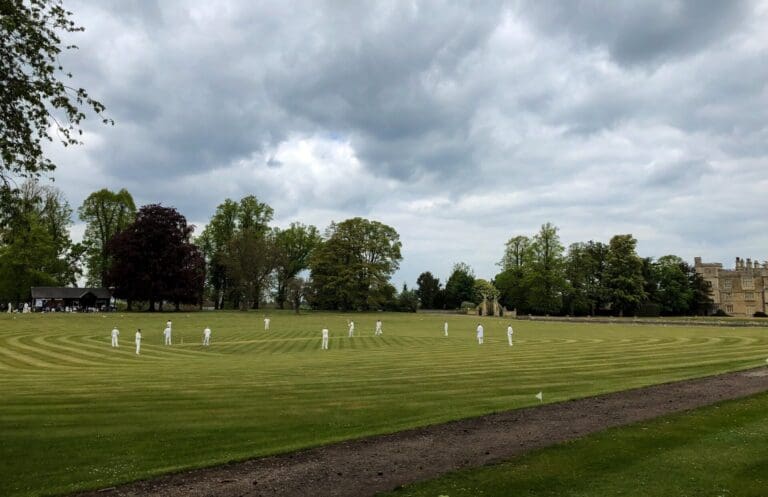 Sports Psychology Tips: Focusing on the Process as a Team
Does your team's focus waver when they go ahead?
I've been approached by many individuals and coaches in my sports psychology consulting over the years because they or their team were unable to finish the job when they were on top or ahead.  In football, teams would go two or three goals up and then take their foot off the gas.  Or they'd win 4 or 5 games then crash for a few weeks.  
Golfers commonly contact me because they were 3 or 4 under par at the turn, expecting to shoot a 65 yet end up signing for a 72 or 73.  The tennis player seeks me out because they come out of the blocks fast winning the first set but then end up losing momentum and many games and sets off the bounce.
When I'm approached it's often because the athlete or coach has seen this happen to them a number of times, they're out of ways to deal with it.  They've exhausted technical or tactical changes and recognise that it is more of a mental issue, so I become the final port of call to solve the mystery and help them understand how to stop the problem.
Recently I received an email from John a cricket coach.  His email read…
"Can you recommend any books on sports psychology for teams?  The reason I ask is our team were doing really well, on a winning streak, sitting 3rd in the league and pushing the top 2 teams. Now after an indifferent run we're comfortable in mid-table. The players keep making good starts yet can't get over the line.  It's so frustrating as a coach. How can I deal with complacency or a lack of killer instinct and cricketers not pushing themselves?"
The coaches' email is very telling, in my eyes. He recognises that often motivation and drive is easier when a team is in a difficult situation.  When they're facing a crisis or when they're chasing an immediate goal or result. Those situations tend to fire us up and improve our energy levels.
So how do you motivate a team to perform at their best if there is no apparent or desperate need?
A definition for motivation includes "a reason or reasons for acting or behaving in a particular way.  Or "The why".  This is hugely important to recognise.  Our individual and collective "why's" will help us when we're chasing a trophy, yes.  But when things aren't going so well it is an area that is critical if you or your team or going to dig itself out.  
Take this cricketing example, why would the players push themselves if things are "okay", or "ticking along". 
An email exchange with the cricket coach, then turned into some conversations via zoom.  It ended with me running a series of online workshops with the coaches and players to help them overcome these challenges.
We started the series of workshops with a simple question. "What is your job as a team?"
Initially, the consensus of opinion from the cricketers was that their job was to win.  This rang alarm bells for me.  If there is a feeling that their job is to win, it is likely that they're focus will waiver and deep down their confidence levels and belief in each other's ability to get the job done will yo-yo.  They'll take their foot off the gas if they feel that the job is already done at times.
This is a warning for the England Football team as they approach the semi final with Denmark of the delayed EURO 2020 tournament!  DO NOT FOCUS TOO HEAVILY ON THE SCORE!!
Personally, I don't believe that the job of a cricket or football team is to win.  My argument is that the cricketing team's job is to score as many runs as possible when batting.  When bowling it is to take the 10 opposition team's wickets for as least runs as possible.
Whilst a better approach for the players in the England football team will be to view their jobs "to score as many goals as possible and concede as few as possible."
The cricket team should look to score as many runs, without giving their wickets away, taking into consideration the bowling attack and conditions, whether they are batting in the first 5 overs, the 15th over or 40th over.  The time is irrelevant!  This is the same when the team is bowling, they should have a strong focus on their PROCESS, to ensure that for each and every delivery they are committed to produce their best delivery.
If we look back at the England football team's their previous game versus Ukraine.  The players job was to score as many goals as possible and concede as few as possible.  Harry Kane scored his second goal on the 50 minute mark to put England ahead 3-0.  That left 40 minutes left for the players to continue in this vein.  If they could score a fourth goal, they should have tried to, Jordan Henderson obliged in the 63rd minute.  If they could score a 5th or a 6th they should also have tried also whilst trying to stop their opponents scoring.  The end result was 4-0 so we could argue they made a good fist of focusing on the PROCESS given the tactical substitutions the manager Gareth Southgate made.  
In this next game versus Denmark, if England were to go one goal up after 15 minutes, I'd argue that it is not good enough for them to simply look to win the game by one goal.  The players need to commit to their PROCESSES and aim to try to win by two or more, as they are capable of doing so. 
If they concede and go one nil down or if the score remains nil-nil I'd also argue that the team's job remains the same.  Again this is timeless and doesn't matter how far through the game they are.  If the players recognise this, they'll keep pushing and maintain focus for the entire game, regardless of the score. 
In general, most people don't consciously decide to take their foot off the pedal or become complacent.  At an unconscious level, they simply start slipping out of their 'discomfort zone' and back into their comfort zone.  So by focusing on scoring as many as possible and conceding as few, the team can remain on their toes and fully focused on their key processes for the full 90 or 120 minutes.  As a result, they will be more likely to maintain and extend a lead in a game, rather than lose it, no matter how big the game is.  
So, what does this mean for John the cricket coach?
Firstly, his team need a reason to keep striving, not to simply "get-by". The cricketers need to have a reason to show their desire, to have some energy in their performances, to bat with laser beam focus and bowl with zip and oomph.  If their aim is to simply win the next game, their motivation might slip if they believe that they're in a good position.  They may believe they've already made it.  However, if their aim is to show "an excellent attitude, to set excellent intentions and behave accordingly" no matter who they play, what the scoreline is, whether they are batting or bowling… it's likely their team will remain very together and resilient and be very hard to beat.
If you enjoyed reading this post and would like to learn more about sports psychology for teams why not get in touch or sign up to the Mental Edge for regular tips and advice.
Or if you found this article helpful, please share it with your friends, team-mates, parents or coaches.  You can also join our online community – THE SPORTS PSYCHOLOGY HUB – for regular Sports Psychology tips, podcasts, motivation and support.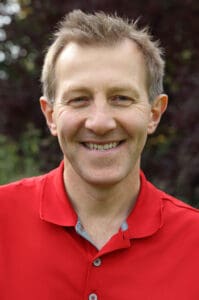 Best Wishes
David Charlton
Global Sports Psychologist who is located near Newcastle Upon Tyne, UK and willing to travel Internationally. David also uses online video conferencing software (Zoom, Facetime, WhatsApp) on a regular basis and has clients who he has supported in USA, Canada, South America, UAE, Australian and New Zealand.
Managing Director – Inspiring Sporting Excellence and Founder of The Sports Psychology Hub. With over 10 years experience supporting athletes, coaches, parents and teams to achieve their goals, quickly.
T: +44 7734 697769

And Breathe: How To Prevent, Manage and Master Difficult Conversations Nicole is  a Conflict Consultant supporting ambitious, visionary start-ups, founders and early-stage ventures anticipate, identify, prevent and manage potential conflict triggers before they escalate into a full-blown crisis and threat to their rapid growth. She has been working with businesses from enterprise to entrepreneurs to
Read More »
Search Our Sports Psychology Website​
Join Our Online Community Now!