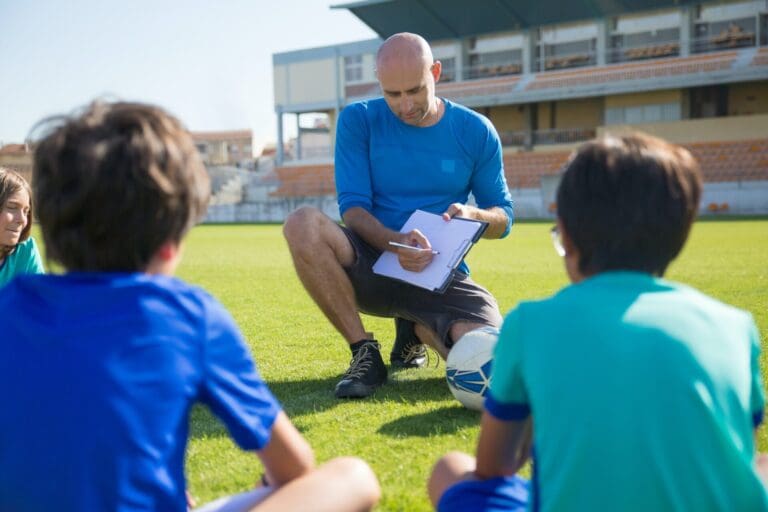 Coaching Psychology Tips: How Coaches Can Help Athletes Deal with Mistakes
Mistakes are part and parcel of sport but...
Mistimed tackles, poor passes, missed shots, dropped catches, wayward drives and unforced errors can be hugely frustrating for both coaches and athletes.

Sport and the nature of competition means that emotions often run high, throw in these natural and "perfectly normal" events and you often see coaches "emotional thermometer's" go way above boiling point!  You'll frequently see tantrums, raised voices, terrible body language, confrontations with other coaches and referee abuse when mistakes occur.
The coaches that I support to better manage their emotions often tell me, "I want to win so much" or "I hate losing."  In other words they are hugely competitive where they dream about their team winning, they love the feeling of winning and get fired up by "crunch time" in matches.
As I mentioned earlier, mistakes are part and parcel of sport, as is disappointment when mistakes occur.  However, a key skill for coaches is how you conduct yourself in these moments.  Many coaches go straight into "tell, tell, tell mode" barking orders telling players how to prevent the mistake happening again in the future.
Is this the right approach?
I'm not so sure, from my viewpoint, the first thing you need to do as a coach in these situations is to gather yourself, you need to make sure that you are in control of yourself before you can go on to help your players or athletes.
Follow the next 5 tips and you won't go far wrong in being able to support your players or athletes to play freely and with composure after mistakes.
1.Ask yourself this important question
What behaviour would you like to see from your players or athletes after they make a mistake?
2. Model the behaviour you want to see from your player or athlete

If you rant and rave on the sidelines and highlight to the player that you cannot control your emotions, this is only going to amplify the emotional distress that the player or athletes feels.  Players and athletes learn by observation – the way you respond to these mistakes yourself sets the tone on how they then choose to react.

3. Don't coach when you've lost your cool 
When you experience anger or frustration as a coach, DO NOT attempt to coach your players or athletes.  WAIT until you have calmed down before you communicate instructions.  DELAY passing on the instructions until the next break in play or when you and the player have calmed down.  If the instructions are urgent, find a calm colleague to relay the instructions on your behalf.  
4. Look to enhance the athletes' confidence
How many times do you see a coach respond critically towards a athlete or player?  You hear it a lot that a coach needs to find a response from players, really!  If your reaction as a coach is to single out a player or reprimand them how will this help their levels of confidence.  Confidence is fragile for a lot of athletes and players, a harsh tone is enough to zap their confidence further.
After a mistake, would you like a player to continue to play freely or hide? 
A player or athlete needs to know that you still have confidence in them after a mistake has been made.  After all the best players also make mistakes.  Even if you are raging inside, and feel like substituting the player, by showing them your support with the way you communicate verbally and non-verbally you're more likely to get a positive reaction.
"Sometimes a kind word is everything." – Anonymous

5. Don't get stuck in the past

By staying in the past and dwelling on errors you're more likely to feel frustrated and upset.  It's important to recognise you nor your player cannot control mistakes.  You've got to be able to let them go – the past, is the past, you can't change what happened.  You can only change your reaction to what happened.  To be able to do your job to the best of your ability and to help your players, it's vital for you to "focus on the present moment" or the current play.

To sum up, composure and confidence is a team effort.  In a team setting, when coaches and players support each other through mistakes and setbacks you're more likely to see a cohesive team who remain united working towards collective goals.  
BONUS TIP
Ask your players and athletes on a regular basis to commit to supporting their team-mates and show confidence in them after mistakes and setbacks.
I sincerely hope that this post is helpful in improving your coaching skills.  If you'd like to learn more from our insights feel free to sign up to "The Mental Edge"  where we offer regular advice  using our Sports Psychology expertise. 
If you found this article helpful, please share it with your friends, team-mates, parents or coaches.  You can also join our online community – THE SPORTS PSYCHOLOGY HUB – for regular Sports Psychology tips, podcasts, motivation and support.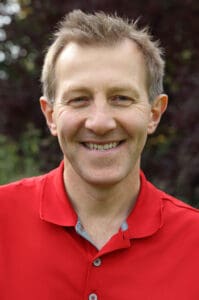 Best Wishes 
David Charlton
Online Sports Psychologist and Mental Skills Performance Coach who supports athletes with Sports Psychology Coaching all around the world in the UK, USA and UAE using ONLINE Video Conferencing. 
   
Managing Director – Inspiring Sporting Excellence, Host of Demystifying Mental Toughness Podcast and Founder of The Sports Psychology Hub.  With over a decades' experience supporting athletes, coaches, parents and teams to achieve their goals, faster.
T: +44 7734 697769

Search Our Sports Psychology Website