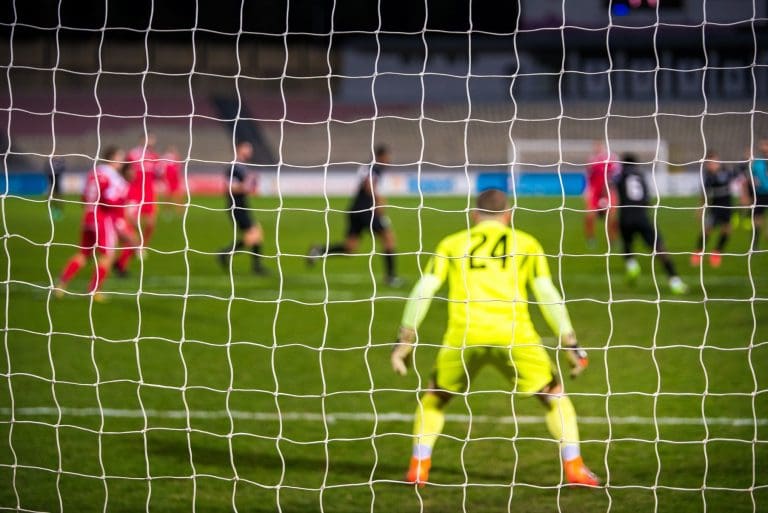 Goalkeeper Psychology Tips: Goalkeepers: Do You Thrive Under Pressure?
When you play in goal how you deal with pressure will have a large bearing on your teams results
If your team is going to be successful, a huge emphasis will be on your goalkeeper.  He or she will have be right on their game and display all of their technical and physical qualities, as well as a huge degree of Mental Toughness.
For you I wonder – if you spent time to develop your Mental Toughness how much more could you achieve?
I'd like you to think of a time when you got in your own way and a mental factor negatively affected your performance…. may be a ball came into the box and you hesitated for a split second then came for the ball too late and a striker nipped in, in front of you.  You then went on to struggle with different parts of your game for the rest of the match because you couldn't stop thinking about your error….
Or possibly you get too nervous before a big match and go on to sometimes wish you were on the bench.
In the build-up to and during important matches so many mental factors can affect your performance.  When supporting highly skilled goalkeepers many speak about the benefits of training the mind:
Increased trust under pressure
Better concentration
Improved motivation in training
More effective communication…
Many goalkeepers may believe these skills to be hugely important, yet training the mind is the most neglected aspect of a goalkeepers training.
Goalkeepers that don't engage with sport psychology cite:
A belief that it won't help them
Wrongly assume that you must have problems to work with a sport psychologist
Don't have the time or money
Worry about what others may think of them
David De Gea, arguably one of the best goalkeepers on the planet, realised he needed to find a mental edge a few years ago to fulfil his potential.  He had a great deal of self-belief however he recognized his game wasn't as good as his vision of it and that as well as improving technical and physical attributes to succeed in England he understood developing mental skills to deal with the undoubted pressure of playing in goal for Manchester United was essential.
How could Sports Psychology help?
Often goalkeepers recognise that, it's good to talk with somebody who probably knows how they are feeling before a match.  Maybe you're a goalkeeper who gets very nervous or focuses on the wrong things.   A sport psychologist may help ground you and help you get back to the present moment using different tools in their toolkit.  They'll also likely to have put together with you a focus plan for matches, so that you can systematically work your way through the plan to aid your confidence going into a match.
To develop your mental toughness why not try these tips:
Identify 1 mental skill that if you developed could take your game to the next level
Create an action plan to improve this skill in practise
Identify distractions that negatively impact on this skill
Create a focus plan to ensure you regroup quickly
Visualise yourself being distracted and refocusing immediately
Why not drop me a message or an email to share your thoughts or feel free to share the post with other goalkeepers or coaches.
Or for regular updates to help you improve your performance levels and gain a better understanding of how sport psychology can help your goalkeeping sign up to "The Mental Edge".
To get in touch for one 2 one Sports Psychology Coaching with a Leading Sport Psychologist, David Charlton, based near Newcastle – Face to face, via the telephone, SKYPE or online via email available.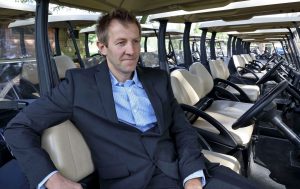 Best Wishes 
David Charlton
Sports Psychologist located near Newcastle Upon Tyne, UK and willing to travel Internationally.  Managing Director – Inspiring Sporting Excellence.  With over 10 years experience supporting athletes, coaches, parents and teams to achieve their goals, quickly.  
T: +44 7734 697769
Search Our Sports Psychology Website
Are you an athlete, coach or parent that would like to learn how to create sustainable high performance? 
Receive my free fortnightly email, where I share proven Sports Psychology and High Performance tips and strategies. 
If you want some support and motivation straight to your inbox, then fill in your details below.