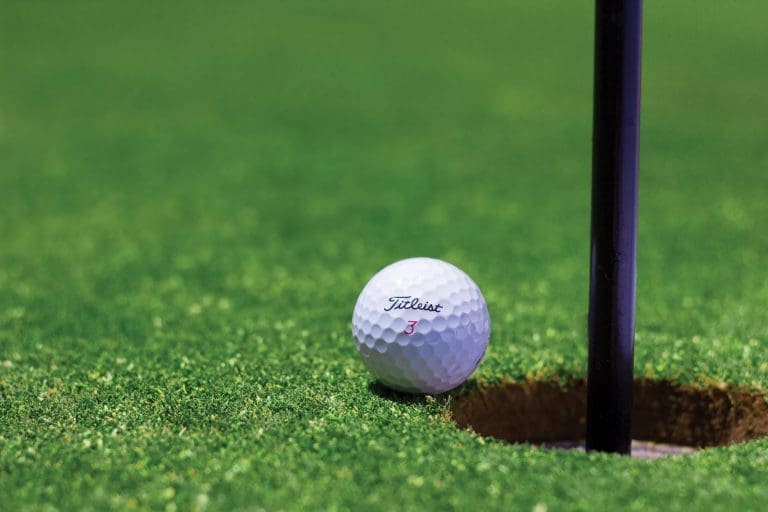 Golf Psychology Tips: Resilient and Mentally Tough: 9 Things You Can Learn From Tiger Woods
Tiger Woods is a remarkable athlete
Before competing in the US Masters Golf Tournament at Augusta National in 2019, expectations were heightened that Tiger Woods may return home the champion.
Why? Well this article summed it up nicely with 5 reasons why Tiger would win – though the last one I'm not so sure made a difference!
1. There are no question marks with Tiger's game heading into this one.
2. Tiger's never been more at ease.
3. Tiger learned in Atlanta last year that he can still play and win under pressure.
4. Tiger's won the Masters four times.
5. He's wearing the mock-turtlenecks similar to what he wore last time he won.
On top of these reasons, his mind and body appeared to be working in harmony and he was swinging the golf club nicely.
The tournament began on Thursday 11 April and as the days passed, he steadily got better as his scores showed in rounds 1-3. 70, 68 and 67. Then when the heat was really on, in the final round, especially on the back nine – expectation levels reached fever pitch from all around. Outstanding golfers who were in the mix, Francesco Molinari and Tony Finau fell by the wayside.
Others like Xander Schaufelle, Brookes Koepke and Dustin Johnson finished strongly to put added pressure on Tiger.  In the end though he held his nerve, displayed amazing composure and achieved one of the most remarkable sporting comebacks in history.
He did it and won against the odds and sparked delirium, praise and tears from millions of people including Serena Williams, Stephen Curry, Gareth Bale, Barack Obama, Donald Trump et al..
He achieved his 15th major title.
Many people had written him off years ago. He even admitted at the 2017 Champions Dinner, held prior to each US Masters, that he thought he was done.
He had no right to win did he?
After all he had been through an awful lot since his last Masters win:
"2006 – His father and guiding force Earl dies aged 74, but Woods goes on to win his third Open championship and 11th major at Hoylake.
2009 -Is found bleeding and semi-conscious after his car hit a tree and fire hydrant outside his Florida home. He later apologises for letting his family down over a series of extra-marital affairs.
2010 – He and his first wife Elin Nordegren divorce, ending a seven-year marriage.
2014 – Has the first of four back operations in four years.
2016 – Announces he is unable to compete at the US Open after being sidelined by injury since the preceding August.
2017 – Misses the cut in his first PGA Tour event in almost 18 months and falls to 1,199 in the world rankings. He is also charged with driving under the influence after being found asleep at the wheel of his car with the engine running."
It had been 3,954 days since his last major win – when he won the 2008 US Open at Torrey Pines in a play-off against Rocco Mediate when he played on with a broken leg! So how an earth did he go through so much and win again to become the fourth oldest US Masters golf champion behind Jack Nicklaus, Ben Crenshaw and Gary Player.
What can we all learn from Tiger Woods?
4 Reasons Why he is Hugely Resilient
Johnson and Watkin, Occupational Psychologists, suggest that when responding to difficult situations that resilient individuals are able to think in specific ways – outlined below with 4 points.
1. He is able to analyse events accurately
2. He can envisage numerous alternative scenarios
3. He can think flexibly
4. He has an internal drive to face new challenges
Clearly Tiger Woods certainly has this skill set given his positive response to adversity – ranging from ongoing daily hassles to the major life events that he has experienced….  In relation to his probable internal thinking processes. It would have been much easier for Tiger to give up than put himself through comeback after comeback.  Many would have got lost on their way and their perception of events would have led them to becoming defeated and potentially depressed.  Black and white thinking, can cause problems for many people – certainly not Tiger Woods – where individuals can't see past one route to reach their goals.  His drive and desire to challenge himself and take risks is evident in his golf game and his life, many people however play things safe and go for the comfortable, easy way.
5 Reasons Why He Demonstrated Mental Toughness
Professor Peter Clough's Model of Mental Toughness (The 4C's), has further layers on to Resilience. Resilience after all is defined as " the capacity to recover quickly from difficulties; toughness." Where as, Mental Toughness is described as " Mental Toughness is a personality trait, which determines, in large part, how individuals deal with stressors, pressure and challenge…irrespective of the prevailing situation."
So yes, Tiger Woods is resilient he was able to respond well and recover more quickly than most from difficulties. He has some fantastic "re-active" powers. However, to win again on the PGA Tour, and to claim another Major Championship requires more than Resilience.  More pressures are thrust upon you, this is where the Mentally Tough, "pro-active" part of Tiger's personality took over.    Which is worrying for many of his younger rivals, now! As long as his body holds up, it is very likely we'll continue to see a period of sustained challenges on leader boards – which knowing Tiger is likely to mean more major title's. And Jack Nicklaus's record of 18 major's will now be under serious threat.
Here is why:
1. Tiger has the ability to remain cool, calm and collected when he is under serious pressure.
Did you see that game face on the back nine at the Masters! He appeared in control – almost – Zen like at times, where he was often seen deep breathing.  It reminded me of this video – Tiger Zone recorded many years ago where he used imagery and hypnosis to find this state.
It wasn't until the end, when he sank the short putt to win, that he let his guard down and released all that pent up emotion and energy.
2. When obstacles do occur, he is able to take a step back, and finds away to deal with them.
He is able to maintain perspective on what he can and cannot control. As many elite athletes are skilled at – he is exceptionally skilled at "following the process" where he chooses to ignore the big picture and display immense focus on the present moment, vital seconds at a time. In the final round he had 3 bogey's at the 4th, 5th and 10th – holes that would have been too much for many golfers to deal with – not Woods.
"Processes" he appears to have in place to remain in control and aid his confidence – include well drilled pre-shot and post-shot routines which will equate to about 45 minutes to one hour of his final round. Massively and hugely critical, in the 4 hours plus down time, while waiting for his playing partners and walking between shots it looks pretty evident that he used different strategies to lower his heart rate, control his breathing and remain in control of his thought process, These will likely self-hypnosis, visualisation, self-talk scripts, mindfulness and grounding techniques.
3. He is goal orientated and enjoys having goals to work towards.
After celebrating his win at Augusta, I would imagine privately Tiger has sat down or will be in the next few days with his trusted advisors and has a detailed plan on how he is going to put himself in a position to win the next major at Bethpage in May. He'll also have an eye on winning the US Open at Pebble Beach and the British Open at Royal Portrush with some planning too – watch out the rest of the field!
4. Tiger will not be distracted from achieving his goals.
He finds a way to win, even it if it means winning ugly. It was evident on the back nine at Augusta, that he would do whatever it took to win. The 18th hole was the classic example, when he played his approach shot, short right of the green to give himself the best possible chance of a 5.  Rather than taking a risk attacking the green and ending up in a difficult position which could cost him the tournament.
5. He has amazing inner self-belief to challenge himself.
This means he thrives on competing against the best players in the world, where some individuals with similar abilities have lower confidence and get in their own way.  This belief, will have likely been shaken over the last decade, however the way he uses psychological skills training does not leave his levels of confidence to chance.
So many people, get caught in the trap, of thinking confidence just happens. Tiger certainly doesn't appear that way – it seems that he strives to develop his confidence, he has self-awareness in abundance and knows where he gains confidence from.
I hope this article, has been a good read and given you an insight into the mind of a champion.
For you – I wonder if you spent time to develop your resilience, mental toughness or confidence through the use of "pro-active" psychological skills training how much more you could achieve?
I find, frustratingly, a high percentage of my clients, approach me as a last resort and "react" to poor form or perceived problems.  If only they addressed it beforehand and used psychological skills training, as part of their practise or training regime they would give themselves a better chance to achieve so much more.
Feel free to get in touch if you wish to find out how mentally tough you are or for regular updates to help you improve your golf performance and enjoyment sign up to "The Mental Edge".
To get in touch for one 2 one Sports Psychology Coaching with a Leading Sport Psychologist, David Charlton, based near Newcastle – Face to face, via the telephone, SKYPE or online via email available.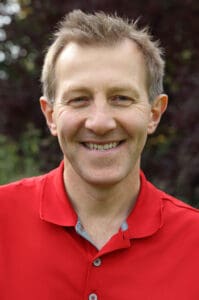 Best Wishes
David Charlton
Online Golf Performance Psychologist who supports many golfers around the world from the USA, United Kingdom, Ireland, United Arab Emirates, South Africa, Australian and New Zealand, using ONLINE Video Conferencing.
Managing Director – Inspiring Sporting Excellence, Host of Demystifying Mental Toughness Podcast and Founder of The Sports Psychology Hub. With over a decades' experience supporting athletes, coaches, parents and teams to achieve their goals, faster.
T: +44 7734 697769

Search Our Sports Psychology Website