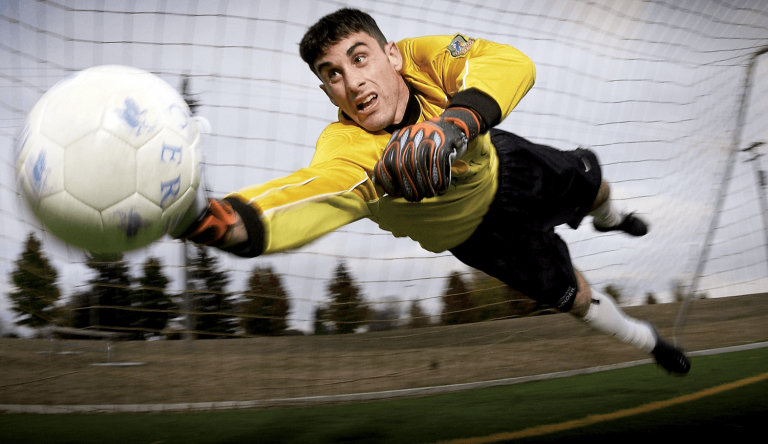 Goalkeeper Psychology Tips: Goalkeeping - How to Respond to Mistakes
Do you lose focus after making an error?
As a goalkeeper, mistakes will happen, it is a natural part of the great game.  Whether you come to catch a cross then drop it in the path of an attacking player or you let a ball go under your body when faced with a shot on goal…..mistakes happen, and even to the best goalkeepers in the world.
You cannot control whether you will or won't make a mistake so don't waste energy worrying.
What can I do?
You can learn how to respond to mistakes in a way that helps you remain confident and composed so that you give off positive messages to your teammates and the opposition.
Often I see goalkeepers who make mistakes:
Stop communicating to their team-mates
Lose confidence quickly
Show signs of anger and frustration
Get stuck focusing in the past….
Sometimes one of these options occurs, sometimes all of the above and more.
How do you respond to goalkeeping mistakes?
It is you choice to respond by getting upset and angry that you did not perform to your maximum and allow the frustration to impact on your performance.  It is also your choice to respond in a positive manner, thinking more about remaining positive and learning instead of focusing on failing or letting your team down.
By responding with a growth mindset, looking to learn from your mistakes, you can become a better goalkeeper.
https://www.sport-excellence.co.uk/the-mental-edge-newsletter-sign-up/Below are 6 tips to help you remain composed and play with confidence more consistently:
Wait until after a game, when you have calmed down, perhaps the following day to analyse your performance.
Understand that perfection is not possible, aim to be the best you can be, acknowledging even the great goalkeepers make mistakes.
Take a growth mindset approach, making mistakes are part of the game – so focus on responding positively.
Remember what you are good at, focus on your strengths.
Encourage yourself during a game with positive self-talk for small things like taking a cross, clearing the ball from danger, making a save….
Focus on the present moment, not back, on the next cross or save.
Use mistakes to become a better goalkeeper, instead of being your worst critic.
Feel free to forward this blog to other goalkeepers, coaches or parents who you think would find it helpful.
If you enjoyed this blog offering Sport Psychology advice for goalkeepers be sure to sign up here to the MENTAL EDGE for regular updates.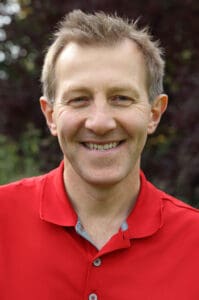 Best Wishes 
David Charlton
Online Goalkeeping Psychologist who supports goalkeepers with their mental game all around the world from USA to Ireland and England to Australia, using ONLINE Video Conferencing.      
Managing Director – Inspiring Sporting Excellence, Host of Demystifying Mental Toughness Podcast and Founder of The Sports Psychology Hub.  With over a decades' experience supporting athletes, coaches, parents and teams to achieve their goals, faster.    
T: +44 7734 697769

Search Our Sports Psychology Website