Combat Sports Psychology Tips: Do You Focus Too Much on Your Opponent Before or During a Boxing Match?
Focusing on your opponent too much can mean you've lost the first round before you start
It may seem one of the golden rules of boxing to keep your focus on your opponent, however, laying too much emphasis on him or her can be detrimental psychologically. You can end up concentrating too much on your opponent and then get intimidated, impacting negatively on your own self-confidence. This is a trap I've seen many boxers fall into especially as their fights draw closer and they begin to get a little anxious, or in some cases very anxious.
It is common for a lot of boxers to try to intimidate their opponent, as boxing is just as much a battle mentally as it is physically against your opponent. By intimidating your opponent you can help yourself get on the front foot immediately. However, it may come as a surprise to many people that lots of boxers are often frightened by their opponents too. An example is where you've lost your last fight and step into the ring again, you might be in the frame of mind where this could be your career over. Or perhaps you may have had some injuries and illness in training and don't feel 100%.
What runs through your head during these times?
You'll end up worrying too much about the quality of your opponent.
Compare their boxing skills directly to yours.
Reflect on past lost bouts and poor performances.
Being your very own worst critic.
Focus on the things you can't do, rather than the things you can do.
The solution to avoiding all these negative thought processes is 'self-awareness'. Helpful ways to become more self-aware include:
In the run-up to a boxing match, make a note – if you're placing too much focus on your opponent. Check in to see if you have over-studied your opponent before the fight in the past and go on to set yourself some rules before your next fight.
Focus on your strengths, not your weaknesses. List all of your strengths and ensure you spend time in the build up to a fight to improve them.
Practise imagery, seeing yourself perform at your best and overcoming difficulties when you're fighting.
In summary, comparing yourself to your opponent or any other boxer is not healthy psychologically. We're all human and we all have our flaws but at the same time we also have our strengths. It can be natural to focus on your perceived weaknesses rather than your strengths for some people. However, I encourage you, over time, to take a note of the tips in this article and put them into practise. That way you'll feel better about yourself in the run up and during fights and give yourself a better chance of achieving your potential.
Feel free to forward this blog to other boxers or boxing coaches who you think would find it helpful. Also, if you enjoyed this blog offering Sport Psychology advice for boxers be sure to sign up to "The Mental Edge" for regular updates.
Or to get in touch for one 2 one Sports Psychology Coaching with a Leading Sports Psychologist, David Charlton, based near Newcastle upon Tyne – Face to face, via the telephone, SKYPE or online via email available.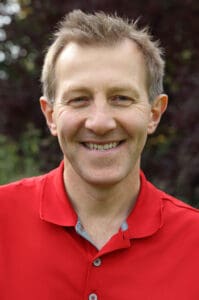 Best Wishes
David Charlton
Online Sports Psychologist who supports Combat Sports Fighters around the world from San Diego to Abu Dhabi, to Johannesburg to Sydney, using ONLINE Video Conferencing.
Managing Director – Inspiring Sporting Excellence, Host of Demystifying Mental Toughness Podcast and Founder of The Sports Psychology Hub. With over a decades' experience supporting athletes, coaches, parents and teams to achieve their goals, faster.
T: +44 7734 697769

Search Our Sports Psychology Website