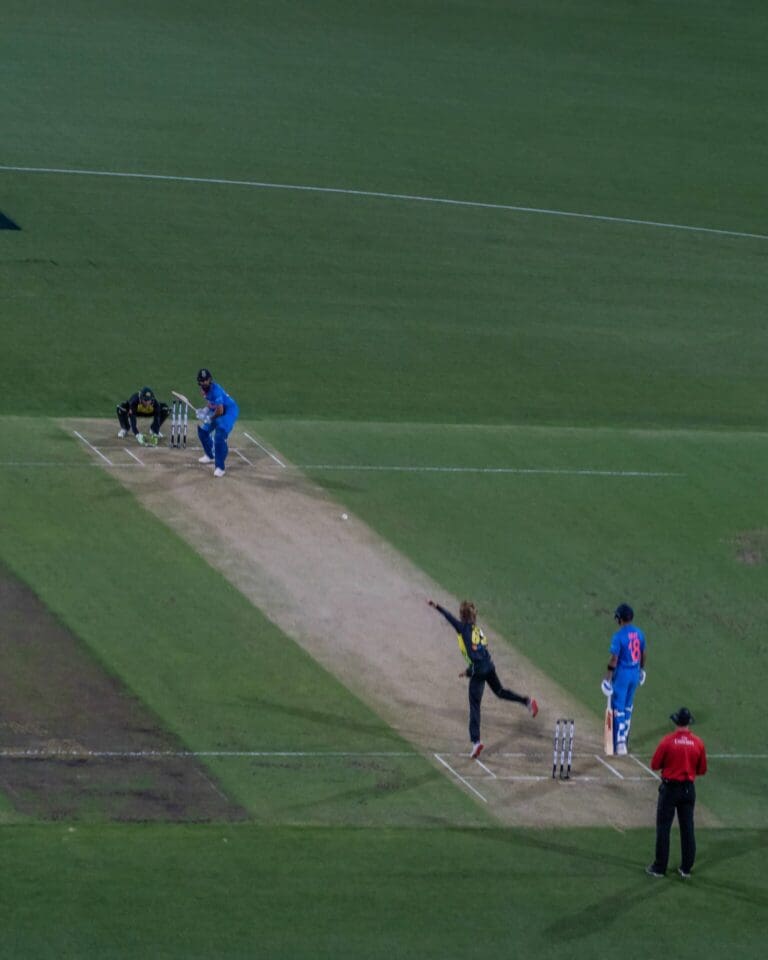 Cricket Psychology Tips: Mental Preparation for Bowlers in Cricket
Many bowlers get in their own way costing their team runs
As a bowler, you'll be well aware of the pressure that is on you to take wickets and keep the run rate down if you are to help your team and reach your potential.
Out in the middle there is nowhere to hide.  You may face batsman who are capable of destroying a bowling attack, batsman who are more patient and considered and those who have lucky days and manage to smack you around the park when they have no right too!
Being a bowler takes nerve and a resilience to take and recover from setbacks.  You can't run away from an over partially completed if you've been hit for consecutive boundaries, your team-mates can't take over unfortunately!! 
How do you develop the mental characteristics that will allow you to bowl with confidence?  
You must learn how to keep your mind quiet, under pressure.

 

You must learn how to trust and back yourself, at all times.

You must be open-minded, yet decisive.

You must learn what makes up the key ingredients that help you perform at your best consistently.

AND IMPORTANTLY – You must learn how to love the challenge of bowling and take it for what it is.
This article is written to give you more insights into "loving the challenge of bowling" based on my experiences of supporting many cricketers over the years.  
Bowling is hugely psychological, as former Australian Glen McGrath legend suggests when he says 'I think ability is a 10 to 20 per cent requirement, you need 80 to 90 per cent mental strength.'  
England fast bowler Stuart Broad also highlights this when he talked about bowling out the legendary Indian batsman Sachin Tendulkar many years ago.  ""I'd just bowled him through the gate in front of a crowd of 50,000," he told the London Evening Standard. "If I'd done that in England, I would have got a polite round of applause and a few 'Well done, sirs', instead I got booed and abused.
"I was 22 and had just dismissed the best batsman in the world and I was getting harassed for my achievement. So when you're playing in India, you really need to work on your mental strength."
Bowling in my mind is a multifaceted blend of physical, technical, psychological and emotional skills.  You can be a fit, strong and flexible athlete with amazing technical ability however if you cannot deal with:
Different batsmen's playing styles

Changing conditions

Match situations

Unjust umpiring decisions

Sledging
Then you are unlikely to reach your full potential and play well for your team in matches.  
7 Mental Attributes that you can learn from great bowlers
Your bowling narrative – time and time again, you will tell yourself that you are a great bowler.

Execution focus only – you will find a way to get the job done, no matter what.

Sensory awareness – you are able to judge line and length extremely well.

Routines – you will apply a consistent process in all situations.

Self belief – you will trust yourself, your technical ability and tactical awareness no matter what situation that you come across.

Visualisation – you can see yourself hitting spots on the pitch with the ball clearly.

Mindset – you can cut through the noise, ignoring factors outside of your control and be decisive.
 To help you with the story that you tell yourself as a bowler continue to read on!
To be a great bowler, like James Anderson, Ravi Ashwin, Dale Steyn, Trent Boult or Pat Cummins you must see yourself as a great bowler.
So here is a question for you – how do you currently see yourself? 
A great bowler, an improving bowler, an average bowler, a bowler who struggles under pressure?
It's very important to have a positive self image so that that you can have a positive, decisive mindset towards every delivery.
If you're someone who has had issues with your mindset in the past, I urge you from now on to wipe the slate clean.  You cannot control what you did in the last over, last week or last season.  You are only as good as your next delivery.
It's reflective time now – consider these questions
What happens to you when you get hit for six? The best bowlers remain calm and keep a positive mindset on the next delivery – do you?
What happens to you when you get excited because your team is on top? Again the best bowlers are able to manage their emotions – do you?
What happens when you are faced with a delivery towards the end of the contest that could swing the match one way or the other? Do you tighten up?
If you get smacked around the park early in an over, how does this impact your bowling action for the remaining deliveries? Do you become fearful and worry about the next ball sailing over the boundary?
Does the word FEAR enter your mind when you consider running in to bowl? 
If so I'd imagine you are someone who often gets stuck second guessing what the batsman will do and then become indecisive.  You'll likely go on to visualise yourself being hit for four or six.  
The best bowlers who play professionally, may have these doubts from time to time too however they have bucket loads of confidence in their ability to place the next delivery where they want to.  They are fearless, they do not entertain doubts about missing their length.  They don't worry about the outcome.  
If a great bowler is faced with the final over to a top batsman, their expectations will be very different to that of an amateur cricketer in a similar situation.  They recognise that there is a chance that the batsman may take them on and win the game, yet it doesn't influence how they run in and deliver.  They love the duel.
Great bowlers will often say that you have to approach every delivery with an open mind, aware that you can be hit out of the ground but at the same time knowing that the batsman is human and can make mistakes.
The future you…
Moving forward I'd like you to start approaching every delivery like great bowlers.
Regardless of how poorly you have performed in the field, whether your team is struggling, whether you have had a bad run recently or you are being asked to bowl at an end that you do not favour.  I'd like you to start thinking like a great bowler, each and every time you run in, in matches.
Trust your action and be decisive, on every delivery that you bowl.  After all, even the best bowlers are human beings and have had nightmare overs in their careers as have the greatest batsman who go through dry spells and can't buy a run.
Bowling requires good technique and physical ability, but it also requires you to trust yourself, especially under pressure.
Quit over-analyzing your past deliveries.
Quit over-thinking your technique and worrying about it falling apart.  
Quit judging yourself and your ability as a bowler.  
Go for the quiet mind approach and keep it simple.
For more cricket psychology tips you may wish to sign up to "the mental edge" where you will receive regular emails designed to support you.  
If you found this article helpful, please share it with your friends, team-mates, parents or coaches.  
You can also join our online community – THE SPORTS PSYCHOLOGY HUB – for regular Sports Psychology tips, podcasts, motivation and support.
For frustrated athletes who feel they aren't getting the most from their talents this short 60 minute online course may be just what you are after to provide a kick start to your season.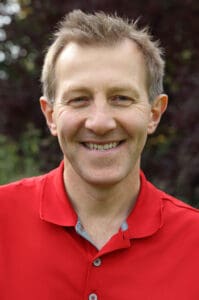 Best Wishes
David Charlton
Online Cricket Psychologist who supports Bowlers and Batsmen around the world from Barbados to London, Dubai to Durban, Perth to Wellington, using ONLINE Video Conferencing.
Managing Director – Inspiring Sporting Excellence, Host of Demystifying Mental Toughness Podcast and Founder of The Sports Psychology Hub. With over a decades' experience supporting athletes, coaches, parents and teams to achieve their goals, faster.

T: +44 7734 697769

29 November 2023 Developing The X-FACTOR To Transform Your Football Performances How to Play Soccer Expectation Free If you were to play soccer or football expectation free what would other people see? From my experience of supporting 1000s of footballers from the 8 year old child up to the Premier League player you'd likely notice
Read More »
Search Our Sports Psychology Website​
Join Our Online Community Now!