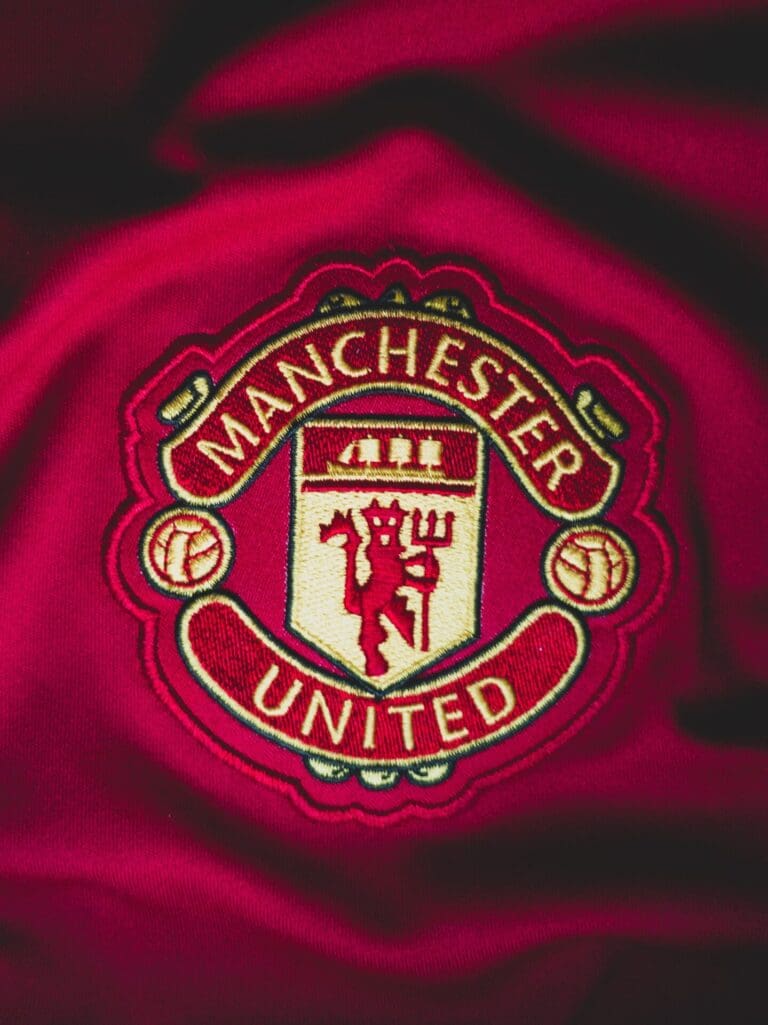 Football Psychology Tips: Do You Start Matches with a ONE-NIL DOWN Mindset?
Many soccer players get in there own way before they've kicked a ball
At the time of writing this blog, after 2 matches of the 2022-2023 season, Manchester United sit bottom of the Premier League with "zero" points having been beaten 4-0 by Brentford at the weekend.  They were 4-0 down at half-time so didn't have the best of starts to the game.
Headlines featured:
"A joke, bullied and rotten, are United at rock bottom." 
"Red's rinse and repeat: will we ever break the Manchester United crisis cycle?"
"De Gea admits it's panic stations at Man Utd."
As a professional footballer during difficult times like these reading newspapers and scrolling the internet will not be helpful!
Throw in social media and tweets such as "Maguire, Dalot, Shaw, Scott, Ronaldo, Rashford, all need to go" and thousands more with many abusive.   Social media too isn't the place to be for the players, at least, if they want to start their next game against Liverpool with a "ONE-NIL UP" mindset.
Manchester United's manager Erik Ten Hag was naturally disappointed after the match and in some of his comments he stated, "You have to be ready for a game and be ready for the battle as individuals and as a team."
In this article I'm going to focus on individuals and what they can do to help themselves personally.  Judging by recent performances, body language and behaviours exhibited on the pitch it certainly appears that Manchester United's players haven't been mentally ready for games and have been stuck in a "ONE-NIL DOWN" mindset.
So how can the players help themselves and quickly?
One thing the players could consider is "the zone".  When they face Liverpool in their next game, the more individual players who can access "the zone" where they have complete focus on the present moment, they'll give themselves a much better chance of performing to their optimum levels.
The zone is a peak mental state for footballers when they go out an perform, they'll be immersed in the task in hand, making a save or catching a cross if you're David de Gea or dribbling past a player and shooting on target if you're Cristiano Ronaldo.  When you find the zone, you don't worry about the quality of the opposition, Liverpool in this case, you are not distracted by mistakes that you've made in recent performances, you don't hear the taunts from the crowd, you simply trust you skills, you react without worrying, without doubt or fear of losing again.  Harness this attitude from when the whistle is blown at the start of the match and you also have a "ONE-NIL UP" Mindset.
So if you're a Manchester United player at this time an important question to ask yourself is:
How can I find "the zone?"

It isn't possible to force yourself to find "the zone" every time you play a match, "the zone" is an ideal state that doesn't just happen on demand.  Though as a client once said to me, "I can take responsibility and now appreciate that I can find ways to give myself the best chance of finding the zone."  
Self-awareness is critical to be able to do so where it's important to recognise your tendencies and understand what stops you from finding "the zone."
So if you're a Manchester United player or someone finding accessing "the zone" or performing at your best consistently, a problem, I'd encourage you to consider some of these reasons why you might be doing so:
Unhelpful expectations of yourself and/or team-mates.
Self-doubt.
Focusing on the external factors.
Trying too hard.
Self-Intimidation.

 

Fear of failure.
Perfectionist tendencies.
Worrying too much about what other people think or mind-reading.
Over or under aroused.
Indecision over execution.
Uncertainty on role or tactics.
A lack of intensity.
Misplaced focused and attention.
The list goes on….
Do any of these reasons make you question your approach?
The zone is often argued to be a zen-like or perfect state but is it really? I'd beg to differ.
The zone:
Is being fully absorbed in the present moment.
Is when your mind and body work in sync.
Is when you have a simple goal, for example, to hit the target with a shot and execute it automatically.
Is when you see images in your head of executing a cross and doing so.
Is feeling the weight of a pass and stroking it in the intended direction.
Is thinking that you will commit to catching a cross and again doing so without overthinking.
Is when you find your optimum level of arousal.
So if you're unable to force yourself into the zone, what can you do to help yourself?  You can remove mental barriers that are holding you back.  And you can also choose to have a ONE-NIL UP mindset going into the next match. 
To gain A ONE-NIL UP Mindset and give yourself a chance to play your best in your next football match:
Read these 7 tips for footballers who need to get psyched up to perform at their best.
Use imagery to help motivate you and heighten your levels of arousal.
Use motivational music to psych you up.
Set mini-goals to out-work your direct opponent.
Work with likeminded team-mates to psych each other up.
Use positive and motivational self-talk and mantra's to fire you up.
If you find yourself worrying about other people's thoughts about your performance let it go and focus on your movement and energy levels.
Challenge yourself to get the basics right and perform functionally.
Or read these 7 tips for footballers who are afraid, fearful and need to calm down to access the zone.
Use imagery to help calm yourself down and relax you.
Listen to chill out music to calm you down.
Place the possible outcome of the game to one side and concentrate on one play at a time focusing on the right performance cues to help you remain present.

 

Set mini-goals to be brave and courageous on the ball and in the tackle.
Use compassionate self-talk, gently encouraging yourself.
Avoid over thinking or paralysis by analysis by keeping it simple, thinking only of the phase of the game that is unfolding in front of you at that moment in time.
Move away from "judgemental mode", don't critique your touch or passing.

 

Simply focus on your job and what you need to do to perform at your best.

 
If you're a Manchester United player or a footballer in a similar situation, low on confidence I hope you find these tips helpful.  Ex-players and pundits would have you believe why footballers don't perform to their potential is largely about PASSION, DESIRE and COMMITMENT but it's a lot more complex than that.  I haven't met a player yet who purposefully doesn't transfer their skills from the training ground to matches.  Many players are just as baffled as supporters at times and struggle to understand why they can't perform at their best.
If that's you I'd encourage you to simply hone in on one idea that will help you perform in the moment more consistently. If you can do this, you are edging closer to performing at your best than where you were before reading this article.
If you enjoyed reading these mental game tips for footballers please do forward it on to other players, coaches, or parents who would appreciate it.
You can also join our online community – THE SPORTS PSYCHOLOGY HUB – for regular Sports Psychology tips, podcasts, motivation and support.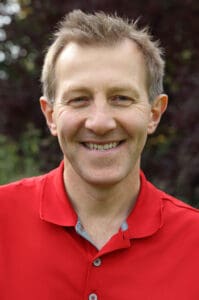 Best Wishes 
David Charlton
Online Sports and Football Psychologist who supports athletes in all corners of the globe from New York to Nuneaton, to Belfast to Brisbane, using ONLINE Video Conferencing.    
Managing Director – Inspiring Sporting Excellence, Host of Demystifying Mental Toughness Podcast and Founder of The Sports Psychology Hub.  With over 10 years experience supporting athletes, coaches, parents and teams to achieve their goals, faster.  
T: +44 7734 697769

Search Our Sports Psychology Website