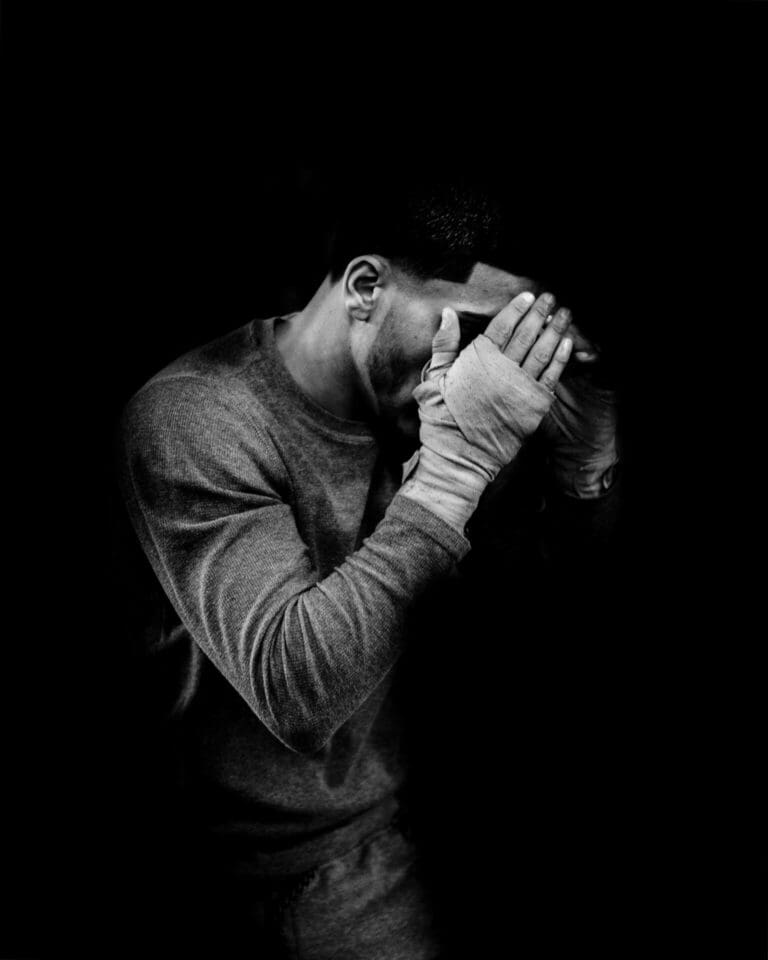 Sports Psychology Tips: Using ACT and Mindfulness to Improve Your Sporting Performances
Do you struggle to remain present in the moment?
Pressure is something that most athletes experience when they're performing.  The best performers are able to manage the pressure well and often go on to produce "clutch" performances resulting in some amazing moments and shots that we will all have witnessed. Be it in grand slam finals over the years between Roger Federer, Rafael Nadal and Novak Djokovic.   Or golden moments as David Beckham produced for England versus Greece in 2001 in the last minute on the way to qualifying for the world cup.   It is part and parcel of sport however it certainly does interesting things to an athlete where tension, nerves and anxiety often come to the fore.  
When we consider anxiety, it is a state where we can experience both physical and psychological symptoms, due to feeling apprehensive in relation to a perceived threat. Anxiety differs according to the situation and the individual.  I've come across countless examples of athletes who struggle to deal with it.  For instance, here are some messages that I've received recently: 
"I'm so frightened that I've got to the point that I pull out of races on the day and I'm considering quitting triathlon for good."  
"Unfortunately Jimmy has been unable to get much game time this season due to suffering from pre-match nerves. He appears fine at training etc, however when it comes to match day he is unable to go through with it and can't bring himself to even get out of the car. He's been attending recent matches purely as a spectator."  
"She has one problem, she gets really very anxious in the last few minutes before a session or a competition.  This results in either tears or, more commonly now, vomiting."
"I am often sick in the car or bus on the way to the match and it goes on to affect me at the start and for most of the game where I lack energy."
More on anxiety
Trait anxiety is linked to a person's personality, whereas state anxiety is often when athletes experience momentary feelings of anxiety in specific situations borne out of fear.   It's important as a Sports Psychologist, coach or parent to factor this in to be able to get to the root of the issue and address it.
How can I get rid of feelings of anxiety?
One technique is by using Acceptance and Commitment Therapy (ACT), this can help you manage anxiety lessening the sensations that you may experience in your body and quietening your mind.  ACT can teach you how to accept anxiety, actively embrace it and recognise that there are ways to actually help it improve your performance.  It is a skills based approach and differs from a lot of psychology, for instance in cognitive behavioural therapy, you capture unhelpful thoughts, and seek to change them, which involves being in your head." 
As Dr James Hegarty told me in a recent Demystifying Mental Toughness Podcast episode "I teach people to attend without getting involved in their thoughts, it's a very body based approach, where you pay attention to your body.  You will have thoughts and build acceptance of unwanted physical sensations.  For instance, you might feel yourself tensing up and you learn how to just feel those feelings, not make them worse.  ACT has six elements to it acceptance, cognitive diffusion, self as context, committed action, values and contact with the present moment.  If you experience anxious thoughts while competing, you can learn to 'defuse' from the thoughts which helps reduce the levels of anxiety and subsequent impact on your performance."
This means that rather than being captivated by an anxious thought, you can allow your thoughts to simply come and go, much like clouds do in the sky.  This approach goes on to free up mental space in your mind and enable psychological flexibility.  As well as dealing with performance anxiety there are a long list of benefits of using ACT and Mindfulness, here are 5 reasons:
1. It can help you become more psychologically flexible
By introducing the six core principles of ACT into your everyday life, training and competing it can help you become more flexible in the way you think and approach different situations on and off the pitch, course or court.
2. It helps you recognise that perfection does not exist and that mistakes, losses or negative experiences are part and parcel of life and sport.
If you have a run of defeats or are in poor form it is easy to get stuck in the past dwelling on those experiences.  Often in sport, athletes are practical people who just want to move on and set new goals, brushing off these experiences.  Yet by not acknowledging them can mean that you fail to learn and keep on repeating the same mistakes time and time again.  ACT can help you accept these experiences by working with your mind rather than always feeling that you are in a battle.
3. ACT can help you trust your skills more
If you are in a constant struggle, working so so hard on getting better, looking for the extra 1% and "reactive" mode fixing issues with your technique or tactics, it can wear you down.  ACT recognises this fight and can help you improve your sporting experience so that you feel more enriched and fulfilled.
4. Decrease levels of stress
Mindfulness is proven to induce a state of relaxation so that you lower your blood pressure, heart rate and levels of anxiety.  It can also improve your clarity of thoughts, perception of those difficult experiences that you may have faced in your sport.
5. Mindfulness can provide a shield if you're getting bullied
Unfortunately, bullying does take place in sport and life,  it comes from opponents, team-mates or coaches and social media trolls.  Mindfulness can help protect you if you are in this situation by reducing the depressive feelings that you may experience.  It is a coping tool that can help you see different perspectives and find other ways to respond to any bullying events.   
If you'd like to learn more about ACT and Mindfulness please do checkout the podcast episode I recorded with Dr James Hegarty on the topic.
If you're enjoying reading our sports psychology blogs, please do forward them on to other coaches, parents or athletes who would appreciate them or why not sign up to the Mental Edge for regular tips.
If you found this article helpful, please share it with your friends, team-mates, parents or coaches.  
You can also join our online community – THE SPORTS PSYCHOLOGY HUB – for regular Sports Psychology tips, podcasts, motivation and support.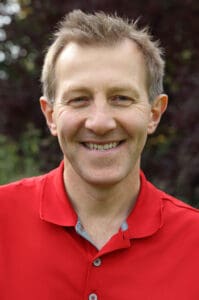 Best Wishes
David Charlton
Global Sports Psychologist who is located near Newcastle Upon Tyne, UK and willing to travel Internationally. David also uses online video conferencing software (Zoom, Facetime, WhatsApp) on a regular basis and has clients who he has supported in USA, Canada, South America, UAE, Australian and New Zealand.
Managing Director – Inspiring Sporting Excellence and Founder of The Sports Psychology Hub. With over 10 years experience supporting athletes, coaches, parents and teams to achieve their goals, quickly.
T: +44 7734 697769

How To Create Better Decision Makers On The Football Pitch Felix Lehmann UEFA B Certified Football Coach | Elevating Athletic Excellence Through Motor-Cognitive Training Felix is on a mission to sculpt a new era of athletes, his focus converges on synergizing elite cognitive skills with physical training.  Leveraging a rich foundation in different training methodologies,
Read More »
Search Our Sports Psychology Website​
Join Our Online Community Now!