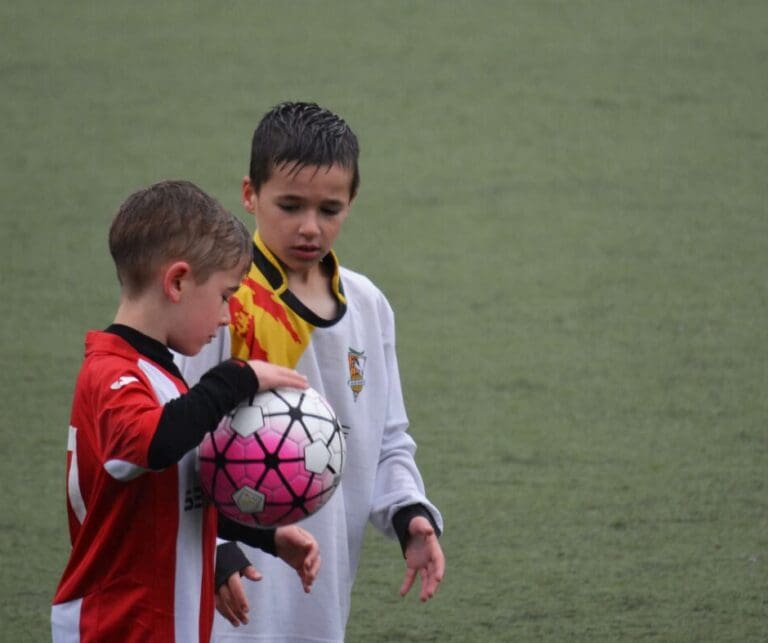 Soccer Psychology Tips: Case Study -Supporting a Young Footballer to Overcome His Fears
This example represents a very common challenge we help solve
The Client:
A 12 year old footballer who has taken part in a series of unsuccessful trials at professional football academies.
The Challenge:
The client was a talented attacking player, who was fast and had lots of skill.  In teams against lesser opposition, he would thrive and take matches by the scruff of the neck, often standing out as the best player on the pitch.  When on trial, playing against quality teams, when he was aware a scout was attending his matches or when he was up against bigger and more physical player's he'd be fearful.  Struggling to impose himself in games, frequently hiding and letting his thoughts and emotions get the better of him.  This fear was costing him opportunities to progress and causing him lots of anxiety and frustration.
The Objectives:
To help him free himself up and enjoy his football regardless of the opposition.

To boss games more often against better opposition.

To be fearless against tough and physical defenders.

To improve his communication skills with his team-mates.

 

To help him play to his strengths no matter what the game situation is.

 

To stop worrying what other people thought of him.
The Process:
Over an eight-week period we met every 1 to 2 weeks for 30 minutes using zoom video conferencing.  The sessions included:
A needs analysis session conducted by myself, the Sports Psychologist with the player and his parents (Sometimes in these sessions one or both parents join for 5 minutes, sometimes they are not involved at all and other times they're present for all of the session).

 

Understanding his motives for playing football, education and family background.

Checking and showing him how his expectations help and hinder him (diving in deep and looking at specific skills and statistics).

Emotional Intelligence, looking in depth at what he thinks, feels and acts in specific situations.
Making him aware of his body language at his best and when he distracted.

 

Identifying his sources of confidence, to enable proactive confidence.
Controlling the controllables, with a focus on internal control and the key behaviours that help him.
What his game face looks like when he takes matches by the scruff of the neck in comparison to when his B game, C game and D game show up.

Mini goals were agreed after each and every session so that he had something to work on, practically in training and in matches.

Parental support sessions to ensure we're all singing from the same hymn sheet.

We reviewed his daily performance routines before, during and after matches ensuring that his parents were involved in conversations with him about his preferences so that he was as comfortable as possible.
The Conclusion
The young footballer enjoyed the fact the sessions were practical and often had fun activities included.

 

He alongside his dad's support consistently set process goals (being aggressive, resilient despite mistakes, positive body language, loud) to improve him.

 

His mindset changed quickly where he saw big matches as opportunities to get the ball and showcase his skills.

He began embracing match day nerves.

He became louder on the pitch, demanding the ball from his team-mates.

He no longer feared playing against bigger older and more physical players.

When trial opportunities came his way he was more like himself and better able to express himself.
I sincerely hope that this case study has given you a flavour of how we support young footballers and athletes in general.  This type of challenge can be overcome with expert support and guidance and is something we specialise in.
If you'd like to learn more about how we could help your players or your children why not get in touch.
Or if you found this article helpful, please share it with your friends, team-mates, parents or coaches.  
You can also join our online community – THE SPORTS PSYCHOLOGY HUB – for regular Sports Psychology tips, podcasts, motivation and support.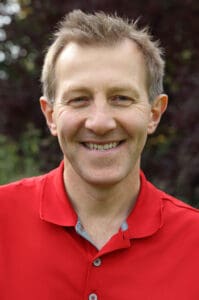 Best Wishes
David Charlton
Online Sports and Soccer Psychologist who supports athletes in all corners of the globe from San Francisco to Dubai, to Cape Town to Brisbane, using ONLINE Video Conferencing.
Managing Director – Inspiring Sporting Excellence, Host of Demystifying Mental Toughness Podcast and Founder of The Sports Psychology Hub. With over 10 years experience supporting athletes, coaches, parents and teams to achieve their goals, faster.
T: +44 7734 697769

Search Our Sports Psychology Website