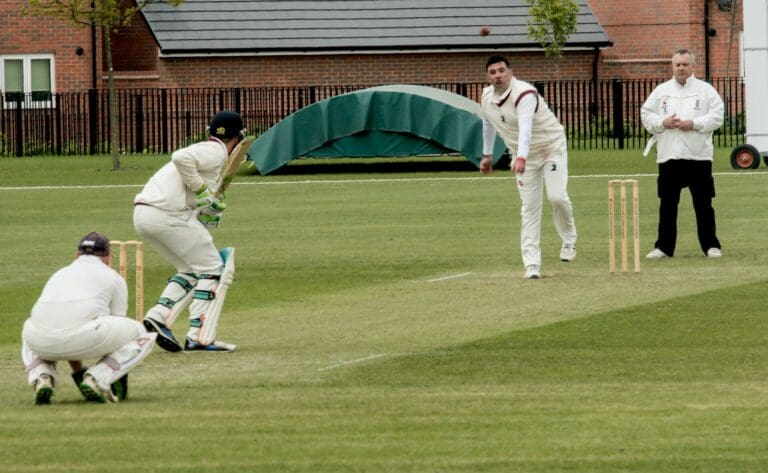 Cricket Psychology Tips: 7 Questions to Ask Yourself Before You Bowl Every Delivery
Having a consistent process is key to successful bowling
Before you bowl every delivery in the nets or in a match you'll benefit from asking yourself some of these 7 simple questions.  When you do so you'll end up having a very tidy mental process, to give yourself the best opportunity to bowl each delivery as best you can.  If you are watching The Hundred, you'll notice that the majority of bowlers do have answers to these questions.

Every delivery is well thought out, especially in the closing stages of a match.  When the batsmen require 6 from a final over, on paper you would only expect one winner however as Indian fast bowler Umran Malik showed in the IPL for SunRisers Hyderabad in April 2022, a bowler does have the capability to bowl a maiden in T20 cricket, even in the last over.
This is a huge mental challenge but it can be done if you ask yourself some damn good questions.  Miss your line and length and you could be knocked out of the park on any delivery.  Exercise caution and the same can happen.  Slight hesitancy can also lead to the same outcome.  Any doubt on the bowlers part too can have negative consequences.  This is why bowling the final over is often the most difficult.  
The fact that a lot of bowlers can hit their lines and lengths in the nets is largely down to the strength of a bowler's mental approach.

I'm pretty sure that when you bowl to certain batsmen, for some reason, you find it more difficult than you do bowling to other batters.  Why? Because you allow them to get inside your head.
So let's look at how you can approach every delivery with the ease of bowling in the nets.
Just as the bowlers in The Hundred will have to make certain of their mental approach on every delivery, you can also do it the next time you play.

For me, good cricket is all about having a consistent, positive process. Every delivery should feel the same no matter what the situation and that's what a good routine helps you achieve. However difficult the match situation, develop a really strong process and focus on it before and after every delivery.

Here's what many of the bowlers in The Hundred will be asking themselves and I recommend you consider doing the same the next time you get in the nets or play a cricket match.
1) Analysis Part 1: What is my job right NOW?
It is very easy to get caught up in thinking that your job is to NOT get hit out of the park or to NOT bowl a wide.  But is this approach likely to yield success?  I'm doubtful and I'm predicting that those bowlers in The Hundred that get caught out thinking too much about the NOTs will have some regrets at the end of the game.  It's also very easy get caught out thinking too much about PAST deliveries that you have bowled, often the bad balls!  As well as, getting into "prediction" mode when you fall into the trap of thinking too far into the FUTURE, thinking about "what if's".   I'd recommend you start by asking yourself this question, "What is my job right NOW?" This should be a helpful way to bring you back to what you are looking to achieve and be PRESENT.  Whether that is to take a wicket by bowling at the stumps or by bowling a short tempting delivery… 
2) Analysis Part 2: Where is my target?
Cricket Pitches have an overall length of 66 feet between wickets and a playing width of 10 feet. The width of the bowling crease is 8.66 feet with a minimum popping width of 12 feet in front. The Wicket is placed 4 feet back from the popping crease.  This applies to every wicket if you play senior cricket.  Yet, the match situation, the slope, wind, the state of the pitch, fielding positions and your opponent facing you are very different and have to be factored into your selection of the delivery. When you've made this determination you then have a choice to pick a very precise target to aim at or not.
3) Visualisation: What does the delivery look like?
Once the bowler has factored in the above and has a clear target to aim at, you can then choose to get really connected with what you want to do, involving visualisation.  Seeing in your mind's eye exactly how you will run up, release the ball and how the ball will move in the air and strike the target.
4) Feel: What does the delivery feel like?
When you are mimicking your action without releasing the ball, you can choose to feel the particular delivery that you're about to bowl.  You don't need to be thinking about anything technical, many of the bowlers in The Hundred certainly won't be.  At this time, you're absorbing as much information about the look and feel of the delivery so you can play it with your subconscious mind.
5) Can I commit fully and trust my bowling action?
Those moments before letting go of the ball are about reinforcing the decisions that you've made and placing any doubts to one side.  Committing to what you want to achieve and trusting your bowling action and body is essential. 
6) Can I bowl with great rhythm?  
To be able to go into autopilot with little technical thoughts, simply asking this question can be hugely helpful and ensure that you look to focus on where you want to land the ball and execute your delivery in a smooth and aggressive fashion.
7) Have I done my best to accept the outcome?
Your post-delivery routine should be about accepting what happened, remaining neutral, whether you produced a great delivery or not.  Moving on quickly, is essential for you to be able to give the next delivery your best shot.  
Keep an eye on the bowlers in The Hundred and see if they look to be going through these steps.  Feel free to get in touch with me to if you have any other ideas or questions to add to this list.  
It's over to you NOW, give every delivery your full attention!
For more tips of the mental side to cricket feel free to visit our library of resources.
You can also join our online community – THE SPORTS PSYCHOLOGY HUB – for regular Sports Psychology tips, podcasts, motivation and support.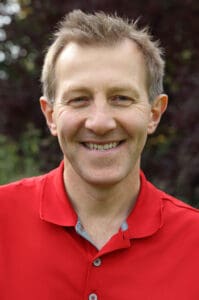 Best Wishes 
David Charlton
Online Cricket Psychologist and Mental Skills Cricket Performance Coach who supports Bowlers and Batsmen around the world from the USA to the UK, the USA to New Zealand, using ONLINE Video Conferencing.    
Managing Director – Inspiring Sporting Excellence, Host of Demystifying Mental Toughness Podcast and Founder of The Sports Psychology Hub.  With over a decades' experience supporting athletes, coaches, parents and teams to achieve their goals, faster.  
T: +44 7734 697769

Search Our Sports Psychology Website