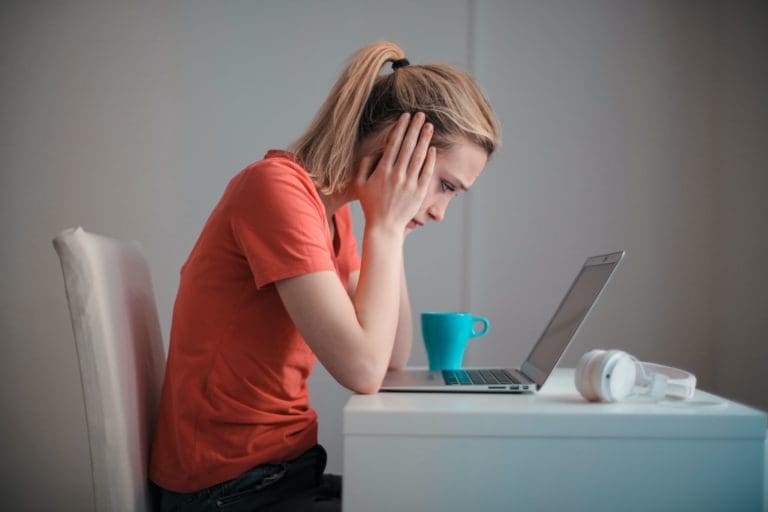 Hockey Psychology Tips: Dealing with Identity Changes and Loss
A sense of loss and frustration is normal right now.
In response to the current COVID-19 pandemic, many sporting events, competitions, clubs, activities and classes have been forced to stop or be postponed. Whilst the majority of people understand and are very supportive of these actions to protect public health, it is still expected that we feel a sense of loss and frustration.
Throughout your time as an athlete, personal, financial and professional sacrifices are often made to continue playing sport and pursuing an athletic dream. In other words, it is common to feel your life can be defined by the sport you play, whether you win or lose and if you trained well or not. Thus, the removal of sport can have massive implications for your self-concept and identity. As you find yourself without your summer hockey league or pre-season training sessions, you may begin to ask yourself many tough questions, such as;
What happens when now I'm forced to stop playing?
What do I do now that I no longer have my sport?
Who am I without my sport?
However, it is important to acknowledge that while COVID-19 has cancelled your opportunity to play hockey (as well as a multitude of other athletic events) it cannot cancel the passion and identity of an athlete.
"The amount of worth you place on yourself is not defined by the sport you play."
In fact, any and all who identify as athletes, not just those who play elite sport, exhibit the biggest drive, passion, persistence and dedication in life like no other.
These attributes are not because of the sport, they are from your own skill and commitment to the sport. Playing hockey every Saturday, giving up your weekends, often travelling miles for one 90 minute game does not mean that your life is the sport. It shows that you have the enthusiasm to play, a will to achieve and passion for something you love. These attributes are just as important for everyday life, especially now that we're all forced to adapt to our new normal and try things you never have before.
For example, you could use these attributes to try a new skill in lockdown:
Learn a new language by implementing your strong drive and commitment from sport to French, for example (mais ce n'est pas pour moi, désolé)
Perhaps you could try giving virtual hockey lessons to your local juniors club (a lot of patience and passion will be needed here!)
Or you could simply use your dedication to the sport to find new ways of maintaining or improving your fitness levels
Fundamentally, and perhaps most importantly, as athletes, we learn to cope with losing on a regular basis (depending on how difficult your season has been, of course). This strengthens our overall resilience which can be an extremely important attribute to have right now. Amidst these social distancing and lockdown measures, it is easy to feel a sense of loss. You can use your skills as an athlete to accept this loss, adjust yourself and your outcomes accordingly and set new goals to achieve.  While it might seem like losing a hockey match is completely different from not being able to hug your friends and family, the process of adjusting and adapting to a loss, in any form, can be universal for all.
Alternatively, winning a match can often result in feelings of joy, elation, and gratitude for your teammates (did your goalie pull off a game-winning save?). You can express this gratitude in the exact same way for even the smallest things, like perfecting a new cheese scone recipe or getting a new PB for a 3km run.
Anyone involved in physical activity is not defined by what they do but why they do it and what they can gain from it outside the usual sporting environment. You are not your sport. Without it, you are the exact same person, if not maybe a little better than you think. Apply all you have learnt playing hockey, or whatever your sport may be, and use it to embrace this period.
What do you have to lose?
Feel free to sign up to the "The Mental Edge"  if you'd like to learn more about how to get through this uncertain period or for Hockey Psychology advice.
To get in touch for one 2 one Sports Psychology Coaching with a Olivia Scott, Mental Skills Performance Coach and Sports Counsellor , based in North Tyneside, near Newcastle upon Tyne – Telephone, SKYPE or online calls are available.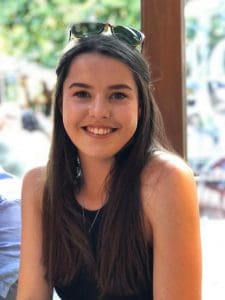 Best Wishes 
Olivia Scott
Mental Skills Performance Coach and Sports Counsellor located near Newcastle Upon Tyne, UK.  With a passion for helping hockey players and other athletes achieve their ambitions.  

Search Our Sports Psychology Website
Are you an athlete, coach or parent that would like to learn how to create sustainable high performance? 
Receive our free regular emails, where I share proven Sports Psychology and High Performance tips and strategies. 
If you want some support and motivation straight to your inbox, then fill in your details below.