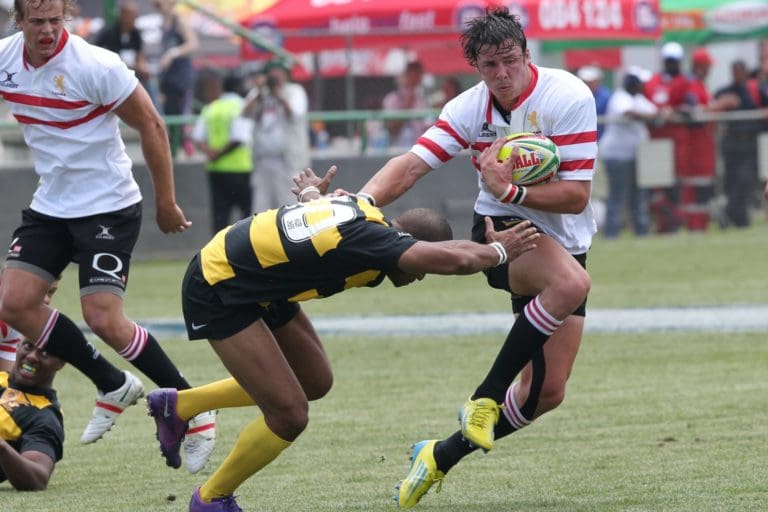 Rugby Psychology Tips: Dealing With Uncertainty
We're all experiencing a range of emotions
We find ourselves in a situation that no-one thought we would be when reports of a new virus in China made its first appearance in the news a few months ago.  Now, the vast majority of us are now living the shared experience of lockdown.  Many of us find ourselves turning to sport when the going gets tough, tuning into sporting leagues and events around the world; sport has always seemed to be a constant.  However, with sporting fixtures throughout the country and indeed the world grinding to a halt, this constant has suddenly disappeared when many need it the most.
How are we coping?
Sports channels repeating various montages from golden years past, virtual horse races and car racing, toilet roll keepy-uppies…
But what about those who actively participate in sports?
Everyone, from the top stars to the grassroots players, are in a similar situation.  Some have had their season cut short, while others are not sure if or when their season will begin.  This unprecedented situation can be translated into deep uncertainty, which can manifest itself into deeper problems for an athlete in their everyday life.
Naturally, everyone's capacity to cope is different, often dependent on their access to resources. While those who have home gyms and personalised plans may be set to cope during the disruption, it's those that do not have these resources who are suddenly finding that their daily lifestyle is no more, and are likely to suffer the most.
The State of Play
As of writing, sport is still at a standstill.  The cricket season is yet to start, and uncertainty in how to deal with the situation.  No form of cricket is due to be played in the UK before May 28th and any delay casts jeopardy on all formats of the game.  By the 28th May, 7 rounds of the county championship will have been lost and it would be hard to reschedule these fixtures in any reasonable time, raising the prospect of the season not being played at all.  Other short forms, including the popular T20 Blast and the Indian Premier League are also suffering.  Amateur and semi-professional leagues up and down the country are also following this guidance, plunging the grassroots game into uncertainty too.
As for rugby within the UK, the sport has achieved the most resolute solution to the ongoing situation. Simply, the Super League, the sport's premier league competition within the league code, is working to restart the league when safe, with clubs canvassing to scrap promotion and relegation. Within rugby union, all below the Premiership league has been cancelled, with the Championship (the second league) settled on the 'best playing record formula'. Women's rugby seasons have been declared null and void. An easy solution, right?
Not one bit.  The problem with a solution, such as within rugby, or a prospect like that faced by the cricket season, is the impact upon the individuals and teams outside of the sporting environment.
'Has my team's collective effort this season been for nothing?'
'What league will we be playing in next season?'
'What is the point in pre-season training if there are no competitive matches coming up?'
All these seem to be rational thoughts, especially if it seems one's locus of control (a person's sense of control over their situation) has been taken away from them.  For example, in rugby, Richmond were well placed to gain promotion into the Championship, however, their league was cancelled, meaning their results would not count and they would not be promoted despite their good season.
But are they what an athlete should be thinking?
Dealing with Uncertainty
It is obvious that detrimental thoughts like these will no doubt influence the athlete, and most likely in a negative way. It isn't hard to imagine an athlete, who invests considerable amount of time to their sport, spends their newfound time thinking to the future on the 'what ifs' and when they will be able to resume their sport.
Common feelings experienced may include;
Anger
Anxiety
Frustration
Irritability
It's normal to feel frustrated at the situation, it's understandable that you may be irritable and anxious about your sporting future.  It's ok to not feel ok.  These feelings can be attributed to the powerlessness that you may feel surrounding the situation, and the implications can be vast.  These feelings can add to the frustration felt being in the lockdown situation that we find ourselves in, and we can often find ourselves taking this out on our loved ones.  Relationships can become strained in the powder keg of emotions within the house.
We must also pay attention to our mental well-being, and these emotions can be detrimental to a positive mindset.  Sport can be an outlet of emotions, an outlet that is inaccessible for the time being.
So, what can we do?
Routine
While training is hard to undertake and not the same as with your friends and teammates, it is important to maintain a routine, albeit, this might not be as rigorous as your usual routine.  A routine provides structure to daily life, and provides an easier transition to active life when normality is restored.  However, this can be time to rest and missing the gym will not ruin your long-term fitness goals.  
At a team level, something as simple as a group chat or regular video calls can provide a routine throughout the team.  Setting each other challenges to beat so you are all working towards a goal throughout this time.  On a personal level, how about add something new to your slimmer routine, like small sport-related goals, setting an hour aside each day to dedicate to fitness?  I wouldn't suggest bowling a length indoors but how about focussing on a new bowling grip?  I'd think of a place to hide that broken vase if things get out of hand though… 😊
Control the 'Controllables'
Exactly that! This newfound time is your time, where you can bring back a sense of empowerment in to your routine. While it is important to have a routine, it is up to you to decide the structure and content of your routine, and how long, or short, you want to make this.
Live in the Present
While it is natural to want to improve and your drive to success shouldn't be seen as detrimental, often people forget to live in the moment.  Do the activities that you don't normally have time to do. Read that book that's on your shelf, watch that box set that you've had recorded for months.  Just because life isn't normal, it doesn't mean that you can't do normal things with your time.  Live in the moment and spend time with those around you.
Back to Normality
While it feels the light at the end of the tunnel is far away, in part to the not knowing when this will end, it cannot be forgotten that it isn't if we get back to normal, rather it's when.  For anyone who participates in summer sport, this will feel like a lifetime away, and the uncertainty around sporting seasons only compounds the matter.  There is no doubt that sport will return when this all blows over, and there is even less doubt that you will be playing at your best not long after, but a positive mindset in the meantime is key.
If you'd like to learn more about helping yourself during this challenging period why not sign up to the "The Mental Edge"  where you'll receive regular tips and advice.
To get in touch for one 2 one Sports Psychology Coaching with a Tom Short, Mental Skills Performance Coach and Sports Counsellor , based near Northallerton, North Yorkshire – Telephone, SKYPE or online calls are available.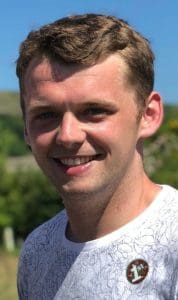 Best Wishes 
Tom Short
Mental Skills Performance Coach and Sports Counsellor located near Northallerton, North Yorkshire.  Has a keen interest in team sports where he enjoys helping athletes get the most from their talents.  

Search Our Sports Psychology Website