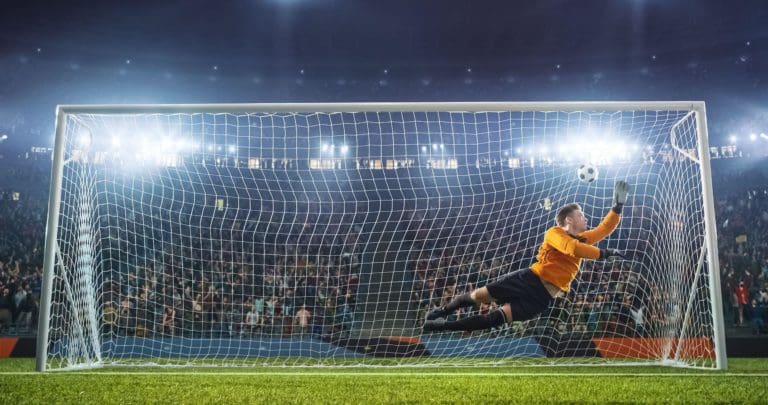 Goalkeeper Psychology Tips: Do You Focus Too Much on the Opposition as a Goalkeeper?
Many goalkeepers can get caught up worrying about the quality of the strikers that they are up against.
The size of the opposition can also be a challenge for them.  Or they concern themselves too much with the strengths of the goalkeeper at the other end of the pitch. All of which can have a detrimental effect on goalkeeper focus.
Do these statements ring true for you?  If so, you will likely be intimidated on occasions.  You'll compare yourself to other players and in your mind think they are better that you.
This is one quick way to destroy your confidence.  
Some strikers try their best to intimidate the opposite goalkeeper on purpose, looking for a chink in their armoury or a mental edge. Other strikers do it because they know it will give them a better chance of scoring or being on the winning team.    
However, self-intimidation is the big thing that stands out as a problem for many goalkeepers, they go on to actually psych themselves out – on their own.  They pay far too much attention on the opposition.  An example, I've come across a number of times is when a goalkeeper has had a bad game or run of games at a certain ground, they can then become fearful and think far too much about the end result.
What can happen in the mind is:
– Worrying too much about the quality of the opposition
– Comparing their skills against the other goalkeeper
– Bigging the opposition up
–  Imagining past poor performances and mistakes on that ground
– Criticising themselves
– Thinking about all the things you cannot do
All of these things are a fantastic way to start a game 1 nil down and with very little confidence. 
Solutions – Develop your Self Awareness
Tip 1: Notice in the build up to a game if you place too much emphasis on the ability of the opposition.  It's very easily done, in today's obsessive world of video analysis.  Make sure you tell your goalkeeping coach if you feel you fall into this trap. 
Tip 2:  In the warm-up, if you feel you are paying too much attention to the opposition – stop.
Tip 3: Visualise when you are at your best, what you look like making save after save, coming out positively for crosses….
All in all, comparing yourself to other people is not a good thing to do.  It's very easy to then go on and forget other players are humans too and are far from perfect.  Let's be honest, in the Premier League, one of the best leagues in the world, near enough every week a goalkeeper makes a mistake or a striker misses a sitter.
The stat's taken from the planetfootball.com website back this up:
Goalkeeping Errors that led to a goal between 2018-2023 (Premier League)
Jordan Pickford (Everton ) 13
David De Gea (Manchester United) 11
Hugo Lloris (Tottenham) 9
Martin Dubravka (Newcastle) 9
So I challenge you to focus on you and the skills that have got you where you are and place a smaller emphasis on the opposition.  That way you'll feel more in control and more confident in your ability. 
If you find this useful feel free to share this with other goalkeepers, parents or coaches. 
Or to learn more about how working on your mental approach can help your goalkeeping sign up to The X FACTOR for regular updates.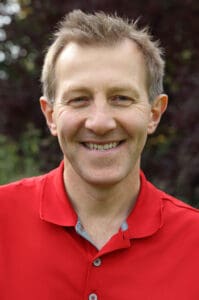 Best Wishes 
David Charlton
Online Goalkeeping Psychologist who supports goalkeepers with their mental game all around the world from USA to Ireland and England to Australia, using ONLINE Video Conferencing.      
Managing Director – Inspiring Sporting Excellence, Host of Demystifying Mental Toughness Podcast and Founder of The Sports Psychology Hub.  With over a decades' experience supporting athletes, coaches, parents and teams to achieve their goals, faster.    
T: +44 7734 697769

Search Our Sports Psychology Website