Helping You Gain A Mental Edge
How to Transfer Your Skills so That you Perform Under Pressure
What are common challenges that you help children with?
In March 2020, our lives changed a lot with the outbreak of COVID-19 and subsequent lockdowns.  COVID-19 also changed our business remarkably, pre-COVID we were a consultancy of one practitioner (myself) who operated mainly in Northern England and Scotland.  70% of our clients were adults, many of whom operated at the elite end of their chosen sports.  Today, in October 2023 our business is remarkably different, we operate globally, having been involved in many projects in Australia, New Zealand, United Arab Emirates, Saudi Arabia, USA, Canada, the Caribbean and different parts of Europe.  The team has and continues to evolve where there is no longer myself as the sole practitioner too, we've a number of additions to the team and this will continue as we move into 2024 too.
In terms of our clients, this has gradually shifted and after recently looking at the numbers, the result of these global opportunities means close to 70% of our clients are now children.  As a team of Sports Psychologists and Mental Performance Coaches we help youngsters from the age of 8 years old upwards to overcome many challenges.  Below is a list of the top 10 challenges that we come across on a regular basis:
Dealing with criticism from coaches and teammates.

Being too hard on themselves during a match or competitive event.

Hiding in the background and not expressing themselves fully.

Lack of enjoyment or thoughts of quitting sport.

Poor body language.

Troubles communicating with other people.

Catasphrophising about their form or their future (eg. In academy's a lot of pressure is put on children which can impact on their confidence levels).

Worrying too much about what other people think.

Loss of skills (eg. An inability to transfer practice and training to competitive events or lost move syndrome in gymnastics).

Being too nervous before competing.
You'll find on our website other frequently asked questions that we receive from parents and coaches of young athletes.
Some recent kind remarks from parents also highlight how our services can transform children's attitude and mindset towards their sport and their lives in general.  I often mention how what we do is teaching children life skills using sport as the vehicle.
"All you did helped greatly and he's much more confident about all aspects of football!"
"Alfie's had a great 2 weeks with a much more positive mindset, which I'm sure he will fill you in with."
"I feel that in general at the moment, Abbie is feeling a lot more positive and she's being fairly calm as well when she plays.  We've had no angry outbursts, or tears since for a few months now and she seems a lot more rational in her thought processes."
For more ideas on what we do and some helpful tools to help you or your children/athletes perform better under pressure please feel free to tune into our most recent podcast episodes.
THE LATEST EPISODE OF DEMYSTIFYING MENTAL TOUGHNESS
In today's short bite sized episode, taken from episode #093 of the Demystifying Mental Toughness Podcast, I was joined by prominent Sports Psychologist, Dan Abrahams.  We discussed why athletes can struggle to repeat their training performances in competitive matches and events.  Dan goes on to share his thoughts why this is the case, some tools he uses to help clients and specifically the concept of a game face which arguably every athlete or player should have in their toolkit.
It is common for footballers or soccer players to have different values and ideas about the game than their coaches.  On occasions, this can result in relationship challenges, where some players feel like they have been treated unfairly.  On the pitch their application and effort in training and in matches, can slowly dwindle, often without them realising.  Before they know it, they are only giving 70% of their full capacity.  Away from football this can take a toll and negatively impact their day to day lives, mood and relationships with loved ones and friends too.
What's the answer? Many of these footballers or soccer players can get caught out focusing on external factors outside of their control.  This episode, is set up to help you if this situation sounds familiar, where I share a few ideas on how to place your attention on helpful things so that you give yourself the best chance of turning things around. 
Feel free to tune in!
In today's short bite sized episode, I chat with Dr Jim Afremow, the co-author of The Leaders Mind.  Jim shares with you his thoughts about the field of sport psychology to improve your understanding on what we can offer as practitioners.  He also touches on the crossover-between supporting people with performance issues as well as mental health concerns, working with youngsters and the fact mental skills, as is the case with mental toughness can be learned with good support and guidance.
Our Instagram page also has many golden nuggets that we've shared in the last 2 weeks including the following:

BLOGS TO HELP YOU PERFORM BETTER UNDER PRESSURE
FOR CRICKETERS
Bowlers of all levels can leak runs due to poor mental decisions in some cases costing their team the match. 
Why?  I'd argue that often they don't know how to systematically approach each delivery so that they have more control over their thoughts and emotions, and in turn their confidence levels. 
As a result, this blog is set up to help you if this is an issue for you or for your players, where I share 3 common mental game mistakes that I've noted from supporting many cricketers.  You'll also find some simple strategies are included to overcome these challenges.
FOR GOALKEEPERS
Many goalkeepers can get caught up worrying about the quality of the strikers that they are up against.
The size of the opposition can also be a challenge for them.  Or they concern themselves too much with the strengths of the goalkeeper at the other end of the pitch.
Do these statements ring true for you?  If so, you will likely be intimidated on occasions.  You'll compare yourself to other players and in your mind think they are better that you.
This is one quick way to destroy your confidence. 
Read on for some helpful tips to kick this challenge and improve your performance levels.
OTHER HELPFUL RESOURCES
GENERAL PERFORMANCE PSYCHOLOGY
What do you say to yourself when you fail?
Dr Kristin Neff specializes in self-compassion. As a psychology professor she has spent much of her time researching and studying the idea. Not to be confused with self-esteem, self-compassion is not predicated on any previous success. It's merely the deep understanding that perfection is an illusion and that failure is a part of the pursuit of something great. This does not mean that we strive to fail, but that we learn how to overcome it showing ourselves a bit of grace during the process. Dr Neff explains the science behind why we show ourselves so little compassion when mistakes are made versus the compassion we show for others' faults.
RAQUET SPORTS
In this episode, Brian Lomax and Josh Burger discuss what to do when a tennis player is "supposed" to win or lose a match. The co-hosts review things to avoid when you are supposed to win or lose, along with mindsets that keep you focused and competitive. Lastly, they consider better ways to approach these scenarios including the mantra "respect all, fear none."
SPORT SPECIFIC RESOURCES FROM OUR SPORTS PSYCHOLOGY LIBRARY TO HELP YOU
Soccer or Football Psychology Resources
THE X-FACTOR NEWSLETTER
A regular newsletter with tips and tricks for those interested in the psychology of football or soccer is due to be released next week. Feel free to sign up today. 
3 WAYS TO LEARN MORE ABOUT OUR WORK: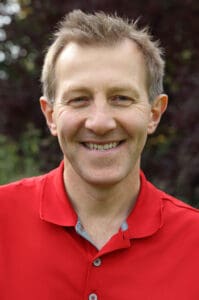 Best Wishes 
David Charlton
Online Sports Psychologist | Mental Performance Coach who supports many highly motivated athletes, young and old, developing their skills or who are already highly skilled so that they gain a mental edge and get the most from their talent across the globe from USA/Canada to Great Britain and Ireland to UAE, South Africa, Australia and New Zealand, using ONLINE Video Conferencing.    
Managing Director – Inspiring Sporting Excellence
Host of Demystifying Mental Toughness Podcast
Founder of The Sports Psychology Hub 
Author of The Mental Edge
With over a decades' experience supporting athletes, coaches, parents and teams to transfer their skills from training to competitive situations, under pressure.
T: +44 7734 697769


Search Our Sports Psychology Website