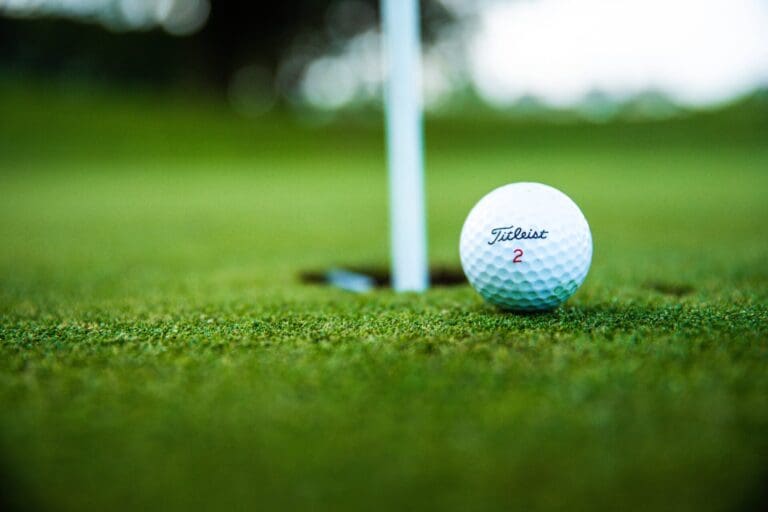 Golf Psychology Tips: 3 Golf Psychology Tips to Improve your Mental Game
Is your mental game your strength?
At any professional tournament I've attended as a spectator or in my role as a Sports Psychologist, when I watch the players in practice it's noticeable how well nearly all of the players strike the ball.  When you're on the practice green, almost all of them are making it look easy too by holing putts from all over the green. However, only a small number of players seem to be doing this consistently when they are under pressure competing.  And an even smaller number find themselves in the top 10 on a regular basis or consistently winning.  The golfers with the best technique aren't always the ones who score the best.  At club, county and national level it's not much different either.
What makes a winner?
One thing that doesn't guarantee success is a technically perfect golf swing.  Yes, to win on the PGA Tour and to win major championships, you do have to be a very consistent striker of the golf ball as John Rahm has just proved winning the US Open.  But technically perfect, no, perfection does not exist.  A golfer's thoughts, emotions and feelings change from minute to minute and go on to have an impact on the golf swing. 
Do you have to have a text-book swing?   
Any swing that produces good shots on a consistent basis and holds up under pressure will do just nicely. Over the years there have been many unorthodox major winners, like Lee Trevino or Jim Furyk.  Even the greats like Seve Ballesteros, Arnold Palmer and Jack Nicklaus were considered unorthodox in their day.  Today, I can only imagine how many golf swing coaches would look to support an unknown golfer swinging like these players.
I have to acknowledge that sometimes the difference between the winner on the PGA or European Tour and the players who are missing the cut can be because of technical or physical issues.  However, often it is down to their mental approach too.     If we go back to the US PGA Championship at Hazeltine in 2009.  Not many people would put the neck out and say YE Yang had a better swing or putting stroke than Tiger Woods at that time, yet at number 110 in the world golf rankings he upset the odds and won.  I'd hazard a guess that week Yang was "in the zone" and unconsciously something clicked mentally and physically so his mind and body worked in harmony without much interference.
Have you ever walked off the course and thought I played really well, yet I've left shots out there?
We all have, haven't we!  Have you been the golfer who has shot -2, -1, -3, -1, Level, -1, Level, -2 consistently and been frustrated because you know you should be signing for a 64 or 65?  One of my clients was that guy recently.  He came to me frustrated that he was getting to -4 or -5 and shooting himself in the foot.  He was getting ahead of himself and then things would just happen out there and he'd fritter some shots away instead of continuing to make birdies.
Are you guilty of getting ahead of yourself on the golf course?
Maybe you're the golfer who tots your score up after 9 holes and thinks, this is my time.  I've got a great chance of winning this week if I only do….. or do …..!
How do you help yourself not get ahead of the game?
Tip 1: Recognise your thoughts
In order to make some changes to your mental approach you need to be aware of what you think in different situations.  I recommend my clients to make some notes from time to time when they're on the course, or get their caddy too.  Or if you're uncomfortable doing this at the time, after your round note down in a journal some of the thoughts that were going through your mind when you were -5 or when you had an easy birdie putt to go -6 and missed it.
Tip 2: Be kinder to yourself
Often golfers get annoyed with themselves and think they are "stupid" or "idiots" because they get ahead of themselves, this is most definitely not the case.  When Henrik Stenson won the British Open in 2016 he acknowledged that he got ahead of himself on the back nine, he talked about thinking about winning and lifting the trophy however he recognised this was normal and had some strategies up his sleeve to regroup.  The lesson here is to appreciate that it is natural to get ahead of yourself and perhaps a little excited, the key however is to have a plan to deal with these situations.
Tip 3: Refocusing by staying in the moment
Grounding or centering yourself while you wait for your playing partners to hit their shots or putt can be very helpful.  For example, placing your attention in your body, performing mini stretches is a powerful technique which can help golfers stay in the present moment.  If you'd like to learn more about how this technique works feel free to get in touch with me and I'll happily share with you an audio recording where you practice.
You'll also benefit from listening to this podcast that I recorded with Karl Morris last year.
If you enjoyed reading this post and would like to learn more about sports psychology in youth sports why not get in touch or sign up to the Mental Edge for regular tips and advice.
Or if you found this article helpful, please share it with your friends, team-mates, parents or coaches.  You can also join our online community – THE SPORTS PSYCHOLOGY HUB – for regular Sports Psychology tips, podcasts, motivation and support.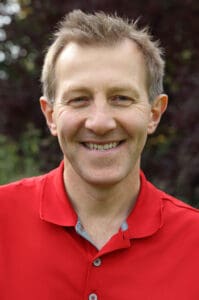 Best Wishes
David Charlton
Online Golf Performance Psychologist who supports many golfers around the world from the USA, United Kingdom, Ireland, United Arab Emirates, South Africa, Australian and New Zealand, using ONLINE Video Conferencing.
Managing Director – Inspiring Sporting Excellence, Host of Demystifying Mental Toughness Podcast and Founder of The Sports Psychology Hub. With over a decades' experience supporting athletes, coaches, parents and teams to achieve their goals, faster.

T: +44 7734 697769

29 November 2023 Developing The X-FACTOR To Transform Your Football Performances How to Play Soccer Expectation Free If you were to play soccer or football expectation free what would other people see? From my experience of supporting 1000s of footballers from the 8 year old child up to the Premier League player you'd likely notice
Read More »
Search Our Sports Psychology Website​
Join Our Online Community Now!