Sports Psychology Tips: How to Stay Present like a Major Champion
Karl Morris is not a Sports Psychologist but a PGA Golf Professional specialising in Performance Coaching.  Widely regarded as one of Europe's leading performance coaches.  Karl delivers cutting edge methods of peak performance and goal achievement to a range of clients across sports and business.  From the world of professional golf, Karl has worked with multiple winners including 6 major winners Louis Oosthuizen, Graeme McDowell, Darren Clarke and Lee Westwood.  He has also supported top class amateur golfers, including numerous Walker Cup and Curtis Cup players.  As an author Karl has written several books including The Lost Art of Putting and The Lost Art of Playing Golf.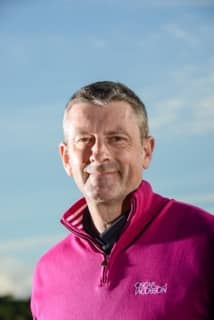 Karl Morris' Books: Attention: The Secret To You Playing Great Golf, The Lost Art Of Playing Golf, The Lost Art Of Putting, Golf In The Zone
In golf and across other sports you often hear the words "being present" and the ability to "stay in the moment" mentioned.  In this episode Karl and David discuss common mental game challenges golfers, even major winners experience and strategies to help you manage your emotions and thoughts better on the golf course, essential ingredients of Mental Toughness.  By listening to this episode and heeding the advice there is no reason why you can't reduce your scores by a few shots.  The tips also overlap to other sports, business and life in general and can help you take your performances up a notch or two.
Essential Learning Points From This Episode
Every shot has 3 parts; the process that you go through on the shot, the execution and your reaction to the shot.
What happens after the shot is often overlooked.
Golfers are trained by commentators, analysts and golf professionals to look to diagnose swing faults and not consider our reactions.
Ask yourself this question – If you didn't improve your golf swing at all are you getting the best out of your golf game right now?
"I feel sorry for the golf swing it always gets the blame" – Pia Nilsson
Play a round of golf and simply observe and make a note of your reactions to shots.
Engage your competitive side by using a mental scorecard scoring your reactions on the course. Tick if you handled things well and cross if you behaved like a child after a shot.
When practicing a great thing to do is measure your performance.
If you swing it well and react well, you start getting very close to your true capability.
Good players do get ahead of themselves. We all do.  But good players are very good at noticing their mind has jumped to the future or is stuck in the past.
Good players are able to "RESET" and focus on the next shot asking themselves a great question such as "What is this task?"
Graeme MacDowell on winning the Scottish Open in 2008 had a thought on the 15th tee that he was going to top it and then he started shaking but then he quickly reset.
When you feel uncomfortable or shaky you can still get the job done.
"You don't always have to believe what you think."
Putting your mind into your body is a potential great support for staying in the moment.
You aren't going to do many things worse by being present!
Thank you for tuning in!
There are a lot of podcasts you could be tuning into today, but you chose Demystifying Mental Toughness.  We're grateful for that.  
IF YOU ENJOYED TODAY'S SHOW PLEASE SHARE
SUBSCRIBE AND LISTEN ON YOUR FAVOURITE AUDIO PLATFORM
Also, kindly consider taking the 60-seconds it takes to leave an honest review and rating for the podcast on iTunes, they're extremely helpful when it comes to the ranking of the show and we read every single one of them!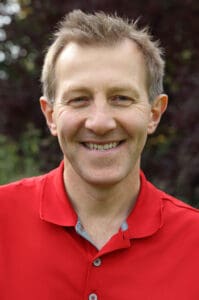 Best Wishes
David Charlton
Online Golf Performance Psychologist who supports many golfers around the world from the USA, United Kingdom, Ireland, United Arab Emirates, South Africa, Australian and New Zealand, using ONLINE Video Conferencing.
Managing Director – Inspiring Sporting Excellence, Host of Demystifying Mental Toughness Podcast and Founder of The Sports Psychology Hub. With over a decades' experience supporting athletes, coaches, parents and teams to achieve their goals, faster.
T: +44 7734 697769

Search Our Sports Psychology Website