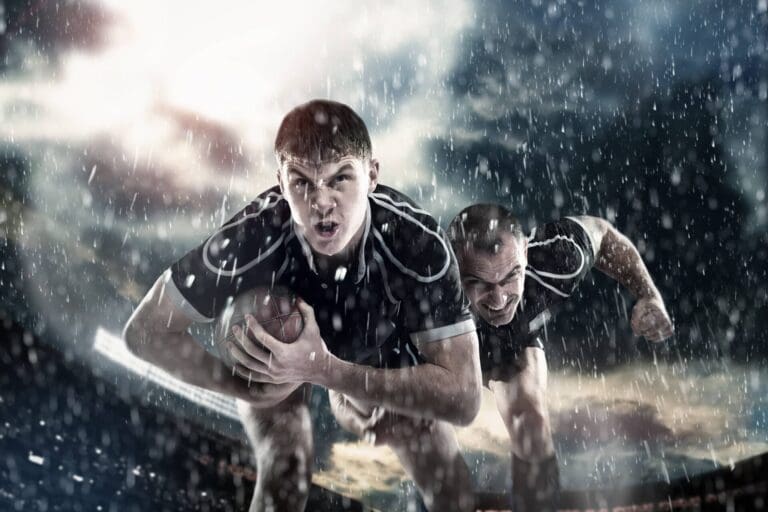 Sports Psychology Tips: How To Raise Your Intensity Levels When Competing?

Competing in front of no or little crowds are influencing the behaviours of professional athletes
One of the favourite parts of playing professional sport is having a crowd watching you.  The atmosphere is often filled with anticipation.  The hairs on the back of your neck stand on end at the noise at times.  Often athletes can taste their own adrenaline levels too!  
Many players, like former England footballer Alex Scott mention "I loved playing in World Cups arenas where the stadiums were full.   When you made a good tackle, the cheering when you win, the support from the crowd, I enjoyed it."  While Sue Smith said "sometimes if you score a goal and you hear everybody cheering you think wow this is amazing or maybe if you've gone behind and you thinking right I need a little bit more, sometimes the crowd can lift you."  (Courtesy of bbc.co.uk)
Rory McIlroy has talked in the past about Ryder Cups in golf that the hostile US crowds have influenced the way he has celebrated saying ""I just want everyone that's watching to know how much this means to us, how much it means to me personally and obviously us as a team."  While Ian Poulter has thrived and fed off the crowds often producing his best golf, even under immense pressure riding on the lightning of adrenaline.
COVID-19 and No Crowds
Sadly, COVID-19 came and is still here at the time of writing this and in lots of stadiums across the world there is an almost eerie feel in the air – of emptiness.  After speaking to a number of athletes and coaches they are feeling it.  Often the intensity levels in their performances have clearly been lower than normal.  They've been distracted and needed a boost of energy and focus.
So how do you turn up that intensity level so that you give yourself the best opportunity to perform at your best? 
5 Top Tips for Psyching Yourself Up
1. Utilising motivational music or video's in the build up
In the build up to your match or competition to get you in the right frame of mind you may want to build a motivational play list to get you up for it.  Get your head-phones on and blast that feel good song to really help you.  Or watching a motivational clip from YouTube or something that you have created yourself when you've played well or celebrated a success can be uplifting.  Add in singing along and this can be a great way of distracting yourself away from over-thinking or catastrophising.
2. Visualising yourself fired-up
In the build-up or during your warm up's seeing yourself competing at your best with intensity.  Overcoming challenges with positive body language and conviction.  Making decisive movements or decisions.
3. Channel your anger
Do you know how to get yourself angry?
Being out of control and lacking discipline is often talked about when we think of anger.  However, there are ways to be pro-active and fire yourself up using anger as an empowering emotion.  Take Ian Poulter, in the Ryder Cup, if he was to utilise some visualisation before a tournament seeing himself competing in the Ryder Cup against an opponent he disliked, noticing how he moved between shots, how he sought to intimidate his rival with his body language then it's only going to give him a boost and improve his energy and focus.  
This is something I've used with a number of clients in the past, successfully.  To think about a rival that you really dislike and want to crush.  What you would look like doing so and really intimidating them using high energy body language, fist pumping…
Out of interest can you see a really intimidating athlete now who you would not like to compete against?
4. Your physical warm up
Often during the warm up process, there is some sort of downtime when athletes have to sit or wait around.  What happens to you at this time?
Can you incorporate some sort of movement to help energise you?
On the topic of energy, in your physical warm up do you do enough to give you confidence?  Does your warm up include some moments of real intensity to ensure that you get the fast-twitch fibres going and your mind ready for action?
5. Motivational self-talk
This can be used in the build up to a match or event or during the course of a match or tournament in key moments.  
For example, imagine that you're walking out of the tunnel for a match and you're thinking "there's no crowd again, I played poorly last week, let's hope this match is different" is that inspiring?
No I hope! 
What about this as an alternative, "Today is a new day, it's my time to shine" or "It's my time, I'm going to grab this opportunity right now, come on". 
They're better I would hope.  It's been proven in sports psychology research that self talk can aid concentration and boost confidence and I've seen it with a number of clients, as well as experiencing it first hand when playing golf competitively.
Here are some more examples.  "Just play" to stop overthinking, "Let's go" or "Footwork" again to keep it simple yet energetic.
So I encourage you to spend a few minutes to come up with a minimum of 3 short sayings that can get you going.  Or help you find your optimal level of intensity.  You may want to consider point 3 into the mix with this exercise including some angry self-talk too!  
Best of luck applying some of these methods to boost your intensity levels when competing.  Learn and make notes on what works for you and try it.  It can only help you.  Alternatively if you'd like to chat to me about putting together some audios or video's for you I'd love to help.
Or if you found this article helpful, please share it with your friends, team-mates, parents or coaches.
You can also join our community – THE SPORTS PSYCHOLOGY HUB – for regular Sports Psychology tips, podcasts, motivation and support.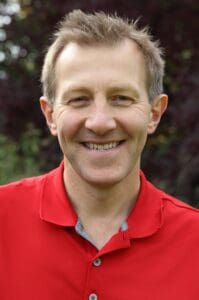 Best Wishes 
David Charlton
Global Sports Psychologist who is located near Newcastle Upon Tyne, UK and willing to travel Internationally.  David also uses online video conferencing software (Zoom, Facetime, WhatsApp) on a regular basis and has clients who he has supported in USA, Canada, South America, UAE, Australian and New Zealand.  
Managing Director – Inspiring Sporting Excellence and Founder of The Sports Psychology Hub.  With over 10 years experience supporting athletes, coaches, parents and teams to achieve their goals, quickly. 
T: +44 7734 697769

How To Create Better Decision Makers On The Football Pitch Felix Lehmann UEFA B Certified Football Coach | Elevating Athletic Excellence Through Motor-Cognitive Training Felix is on a mission to sculpt a new era of athletes, his focus converges on synergizing elite cognitive skills with physical training.  Leveraging a rich foundation in different training methodologies,
Read More »
Search Our Sports Psychology Website​
Join Our Online Community Now!