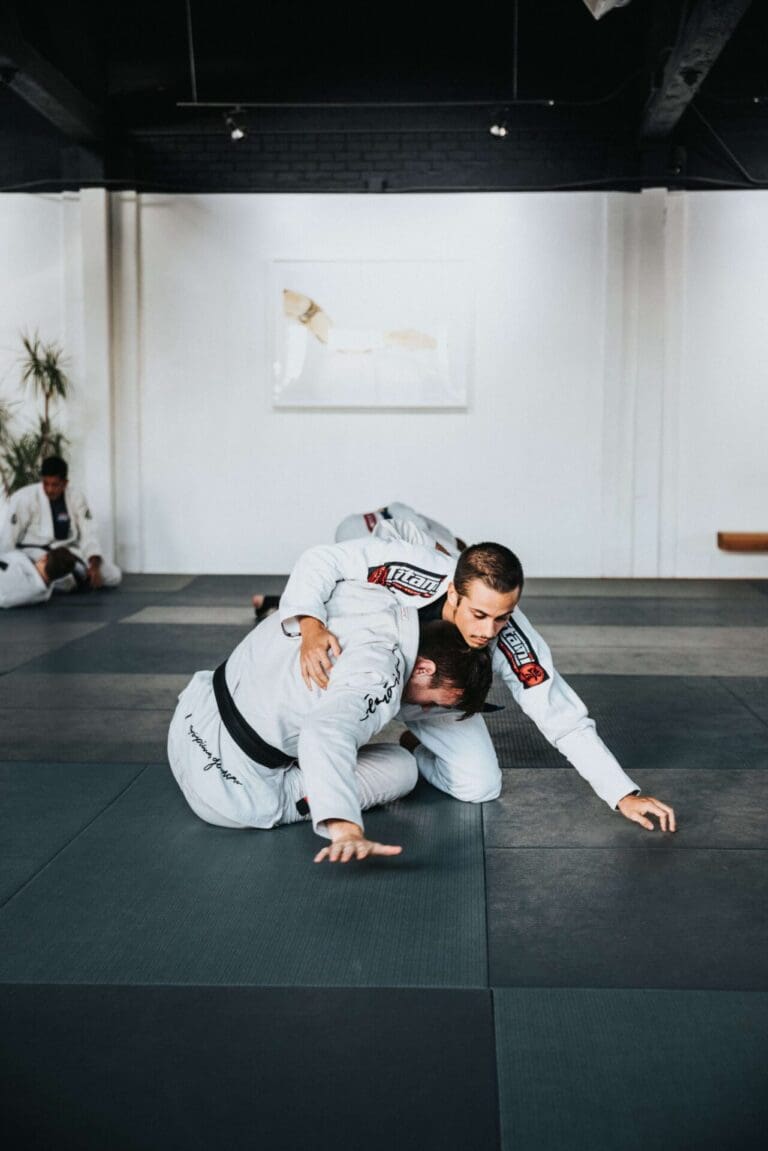 Combat Sports Psychology Tips: Mental Preparation for Combat Sports
Many fighters get in their own way before and during fights
As a fighter, you'll be well aware that one mistake from you could mean that the fight is over quickly or that a combination of errors can put you on the back foot.   
In the ring there no hiding place.  You may face fighters who are bigger, stronger and faster than you, you may go through periods in a fight when you're on the ropes simply trying to survive.
Being a martial artist, boxer or kick boxer takes nerve and skill.  An ability to remain calm in the face of pressure and to keep believing in yourself are key qualities.  
Quitting or running away when the going gets tough should not be in your make up as a fighter.  
How is that you can develop these psychological attributes that will allow you to be calm and composed whatever the situation?  Here are 5 tips.
Learn to love the challenge of coming up against a tough opponent

 

Learn how to keep your mind quiet. 

Learn ways to intimidate your opponent.

Learn about yourself and understand what you do when you perform at your best.

AND VITALLY – Be thorough in your preparation putting yourself in uncomfortable situations physically and mentally and working out strategies to overcome them.
This blog is written to give you more insights into "loving the challenge of fighting" based on my experiences of supporting many fighters over the years.
I'd also like to share with you some tips on how you can help yourself with recommendations from Stuart Wade who has won 20 British/British Open/UK titles, three European Championships and four World Championships in Taekwondo and Kickboxing.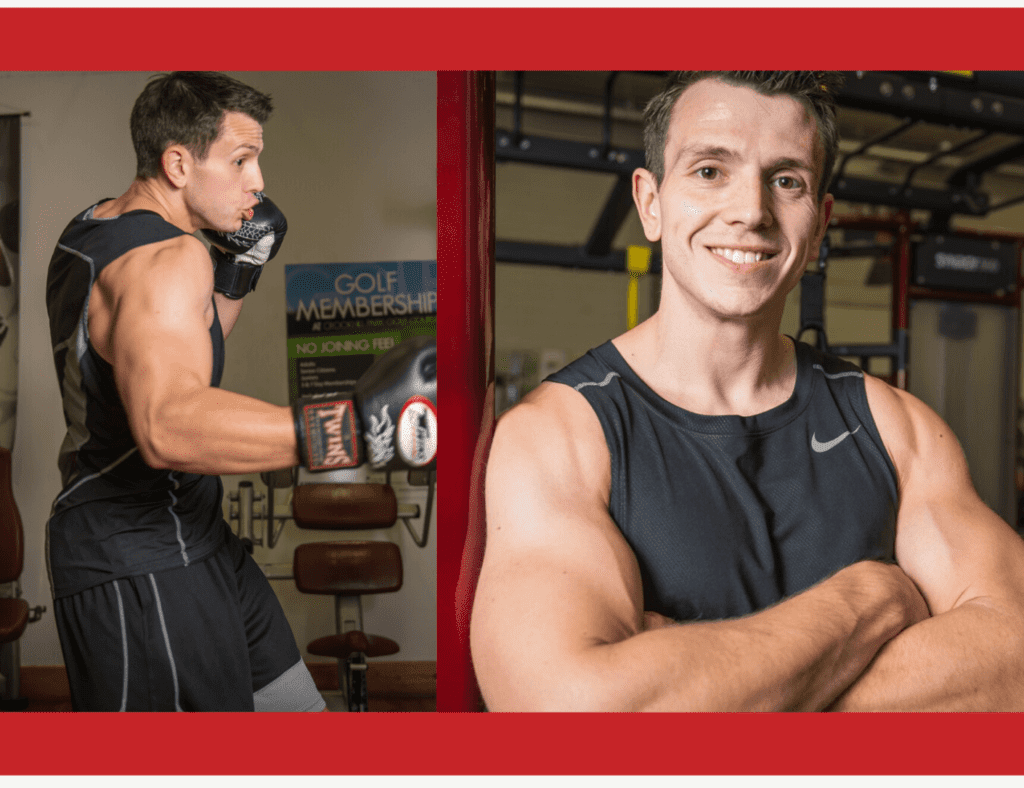 SW – "We're hardwired to retreat, you know, to protect ourselves and retreat back and not continue and in combat sports, you have to put the mask on almost and try and hide that.  If you do get hurt your opponent is going to see that and they're going to sense that and jump on you, sometimes literally.
So you have to have that mental toughness, in order to overcome adversity and then still continue to fight and continue to try and win.  And it's a difficult thing.   It can be taught, but it's gonna be a hard lesson, you know, and having been there myself numerous times, it's a massive part of combat sports in general."
DC – "You get hurt, you get hit hard, so you're dealing with pain and you've got to be able to control your emotions and continue to believe. Is that Is that what you mean." 
SW – "Yeah, that's right, you touched on it there, it's maintaining your composure. In the face of that adversity if you're hurt.  You see it from time to time in professional combat sports where one of the fighters will take a good shot, and be hurt by it.   And then you can almost see the red mist descend, and they try to fight fire with fire but they lose all the composure in the technique by trying to take the other guys head off."
A perfect example of this is for any of your listeners that follow MMA, is Cody Garbrandt, who is a bantamweight in the UFC.  He's a tremendous fighter, he was the champion at one point, the world champion, but he had a history of, if you would get hit hard and potentially hurt by something.  He would just drop his hands and he would just swing for the fences and just try and take the other guy's head off and he would just lose all composure and more often than not end up getting caught again and potentially knocked out, which happened a few times with him. And so, yeah, it's hiding the pain that you might be feeling. Continuing to maintain your composure. Continuing to execute your strategy, then, to the best of your ability to go on and hopefully win the fight or at least give your best effort to win the fight despite how the tide might be going." 
DC – " When you in that type of situation, it would be a little, it would be a case of trying to reframe it in your mind, see it as a challenge.  Saying I'm okay, right I've been hurt, but this is my job. In effect,  to get you back, I can and I'm going to get you back, but doing it, as you said in a compose manner.  And as you say going on to try and execute your plan or strategy.
SW – "Yeah, 100%, because I'm a lifelong martial artist since I was six years old, and competing since then as well. I am a massive follower of it and particularly nowadays the sport of MMA, and there was a fighter who's I think he's retired now, but he was almost the champion. A number of years ago, a guy called Chael Sonnen.  He's hilarious, he's such a character. He's a brilliant trash talker. But I remember listening to one of his podcasts where he was discussing their mental preparation or at least his mental preparation going into a fight, and he would mentally rehearse, being in bad positions, almost more than if things were going well for him, so he'd been mentally rehearsing. Being underneath the guy trying, you know, with the guy on top trying to punch him and or being caught almost in a submission hold, or whatever it might have been.  He would mentally rehearse being in those negative situations so that it became familiar. And then, rehearse, mentally, how to get out of those, through the steps in his mind to get out to those positions, and then either get to a neutral footing or then to completely turn it around and for him to start to get on top of the action so to speak.  It is very interesting because in, in combat sports things can things can go sideways very quickly. And you have to be able to deal with that, mentally and physically."
5 More mental game tips that you can learn from great fighters
1. Your fighting narrative
Time and time again, you can tell yourself that you are a great fighter and can't be beaten.
2. Mindset
You can choose to cut through the noise, ignoring factors outside of your control such as your opponents level of skill, size or power.
3. Execution focus only 
You can choose to focus correctly,  finding a way to get the job done, no matter what.
4. Self belief
You can choose to ack yourself, your technical ability and strategy no matter what situation that you find yourself in.
5. Visualisation 
You have to choice to play in your head different challenges that you are likely to face in fights, and clearly seeing yourself find ways out in a calm and composed manner.
To help you with the story that you tell yourself as a fighter please do continue to read on!
To be a great fighter, like Floyd Mayweather or Tyson Fury you must see yourself as a great fighter.
So here is a question for you – how do you currently see yourself? 
A great fighter, an improving fighter, an average fighter, a fighter who struggles when the heat is on?
It's very important to have a positive self-image so that when you're up against it you will give it your best effort and your opponent will walk away thinking I hope I never fight you again.
If you're someone who has had issues with your mindset in the past, I urge you from now on to wipe the slate clean.  You cannot control what you did in your last fight, last week or last year.  You are only as good as your next fight, so pay yourself and your opponent some respect and prepare physically and mentally so that you give yourself the best possible opportunity to win and fight to your potential, even in the face of difficulties.
I hope you enjoyed this post, for more mental game tips when you're fighting you may wish to sign up to "the Mental Edge" where you will receive regular emails designed to support you.  
If you found this article helpful, please share it with your friends, team-mates, parents or coaches.  
You can also join our online community – THE SPORTS PSYCHOLOGY HUB – for regular Sports Psychology tips, podcasts, motivation and support.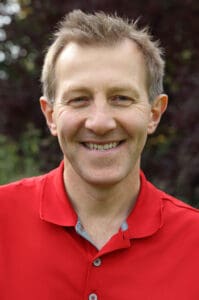 Best Wishes 
David Charlton
Online Sports Psychologist who supports Combat Sports Fighters around the world from San Diego to Abu Dhabi, to Johannesburg to Sydney, using ONLINE Video Conferencing.    
Managing Director – Inspiring Sporting Excellence, Host of Demystifying Mental Toughness Podcast and Founder of The Sports Psychology Hub.  With over a decades' experience supporting athletes, coaches, parents and teams to achieve their goals, faster.  
T: +44 7734 697769

And Breathe: How To Prevent, Manage and Master Difficult Conversations Nicole is  a Conflict Consultant supporting ambitious, visionary start-ups, founders and early-stage ventures anticipate, identify, prevent and manage potential conflict triggers before they escalate into a full-blown crisis and threat to their rapid growth. She has been working with businesses from enterprise to entrepreneurs to
Read More »
Search Our Sports Psychology Website​
Join Our Online Community Now!