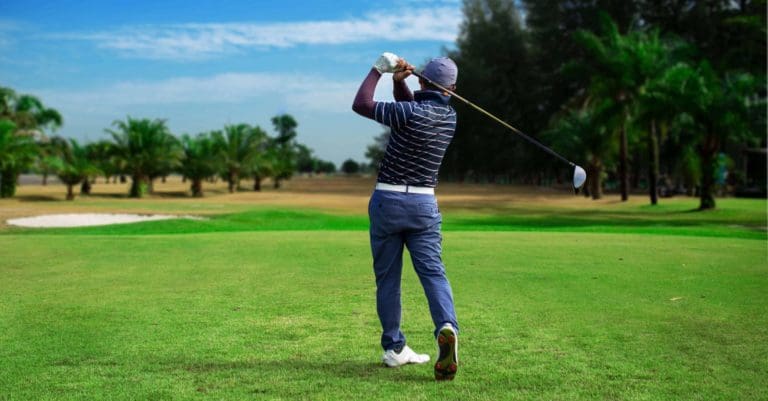 Golf Psychology Tips: Play Your Best Golf More Often
Visualisation can be a key to unlock your potential.
It's early in the morning and you're on the putting green.  You have 5 balls lined up and intend to play putts to 5 different holes at different distances from 30 – 50 feet.  Your aim is to get a feel for the greens to improve your distance putting.  Before you do so you spend 5 minutes crouched down over a ball, with your hands on the putter.  You close your eyes…
You see yourself on the 1st green with a sloping left to right, downhill putt from 35 feet.  Taking the putter back and through time and again you feel the weight of the putter, you feel the lightness in your grip, you judge how far back and through you need to take the putter.  
You also exhale and inhale forcefully, relaxing your body as you imagine hearing the putter strike the ball, you see the number and make of the ball,  alongside the dimples on the ball roll and roll across the slopes down the hill towards the hole.  Rolling over clear spots that you have identified.  As you do so you feel the wind and sun on your face and as the ball begins to get closer to the hole, and closer….. you start to feel the anticipation in your body as you prepare yourself to celebrate holing a monster putt.  You hear the clunk as the ball goes into the hole and see yourself celebrating with a big smile and fist pump.
Welcome to your mind, a hugely powerful weapon that professional golfers use much better than amateur golfers.  Along with talent, physical preparation and recovery, many use imagery systematically to get the best from themselves.
Not every golfer is world class like Tiger Woods or Rory McIlroy, but anyone can improve their performance by systematically using imagery.  
7 Reasons Why You Should Take the Time Out to Visualise
It helps you develop your skills

Imagery can help you achieve more of your goals faster

By visualising you can be better equipped to handle pressure

It can help you feel more confident

Visualisation can sharpen your focus

You can see yourself energised and highly motivated

Imagery is a great way to help you stay in control of your thoughts and emotions
What is imagery?
It is more than simply visualising a putt or shot.  Imagery allows us to re-create and create experiences in our mind.  Golfers can get caught up in playing over bad shots or mistakes in their mind.   Imagery can be used as a planned and controlled strategy to learn from these mistakes and to program your mind and body so that you play better golf more consistently.
"I never missed a putt in my mind" – Jack Nicklaus
A systematic imagery training programme combines what you see, feel, hear, smell and even taste when you're on the golf course, practicing or training.   
Now let's consider the following questions to help you recreate some positive experiences:
What does it sound like when you make the perfect strike with an approach shot and your iron powerfully connects with the ball and through the grass?
What can you smell on the golf course on a beautiful summer's day?
How does you grip feel when you're pitching at your best from around the greens?
When you're in contention in a competitive event or tournament when you can taste success where do you feel it?
Lastly, when you are playing your best golf how do you walk between shots, what would other people notice in your stride length, body language and facial expressions?
Elite athletes, when they are taught to use imagery strategically, are able to visualise with control and make images vivid.  Controllabilty is the ability for you, as a golfer, to imagine exactly what you would like to imagine and the ability to manipulate some aspects of images that you wish to change.  It's very different to dreaming, which you can't control in your sleep!  Vividness is different, it refers to how clearly you can create an image and the level of detail involved where you can bring in colour, emotion, physical sensations and your other senses.  
In two recent podcasts that I've published (although they are not specific to golf):
Steve Judge (a 2 x World Champion Para Tri-Athlete) talks you through his approach – tune in around 24 minutes to hear his motivational messages about imagery and the difference it made to his performances.
Former England International Rugby player Toby Flood also discussed how he mentally prepares for big matches and the positive impact on confidence levels and in reducing performance anxiety – tune in at 17 minutes to hear Toby's pearls of wisdom!
If you enjoyed this blog offering Golf Psychology advice to help you get the most from your talent on the golf course be sure to sign up to "The Mental Edge"  for regular updates.
Or to get in touch if you would like some assistance this golf season where I support golfers all over the globe offering Face to Face or Online sessions.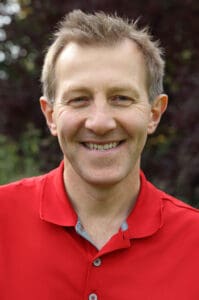 Best Wishes
David Charlton
Online Golf Performance Psychologist who supports many golfers around the world from the USA, United Kingdom, Ireland, United Arab Emirates, South Africa, Australian and New Zealand, using ONLINE Video Conferencing.
Managing Director – Inspiring Sporting Excellence, Host of Demystifying Mental Toughness Podcast and Founder of The Sports Psychology Hub. With over a decades' experience supporting athletes, coaches, parents and teams to achieve their goals, faster.
T: +44 7734 697769

Search Our Sports Psychology Website