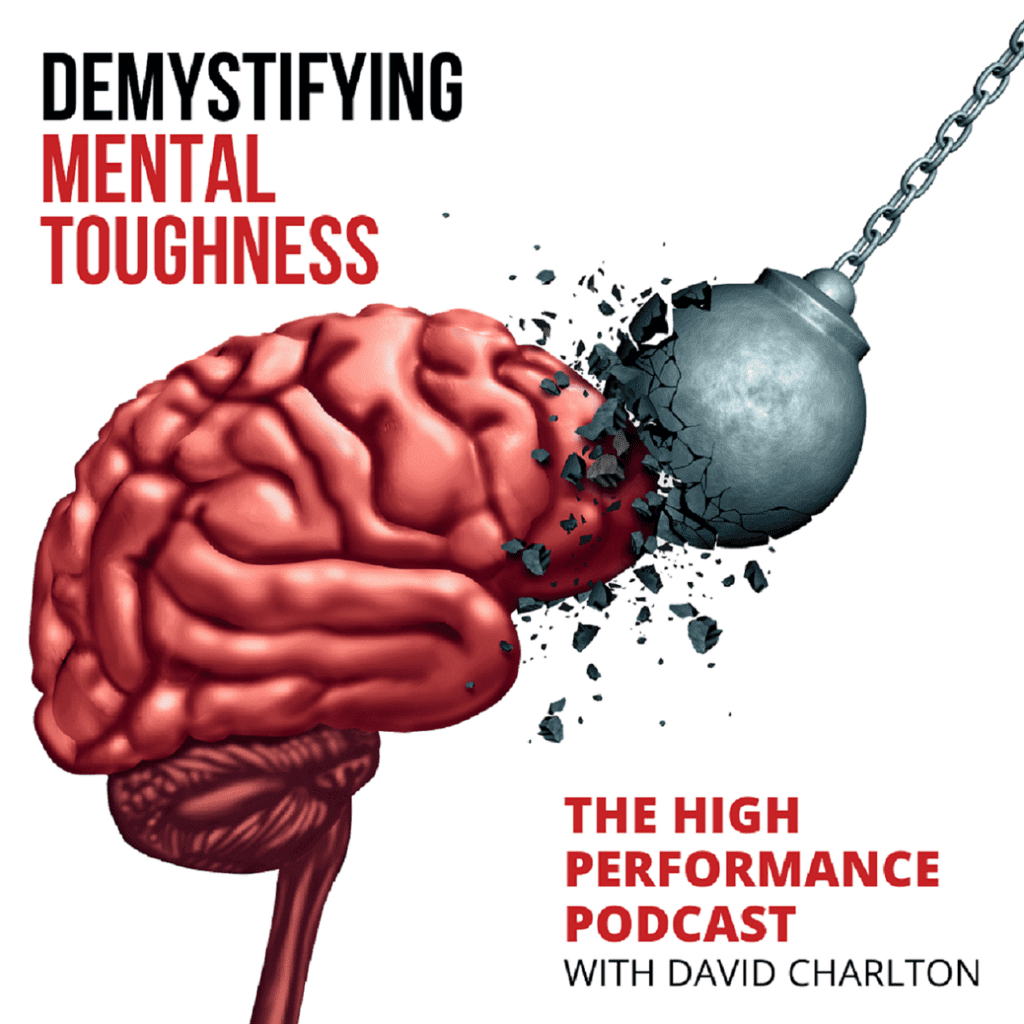 SUBSCRIBE, LISTEN AND DOWNLOAD ON YOUR FAVOURITE PLATFORM
Demystifying Mental Toughness is a podcast for people who want to reach their goals faster and are curious what high performing athletes and professionals do to fulfil their potential.  David Charlton shares insights, strategies and stories from leading athletes, coaches, psychologists and specialists to help you perform to your optimum level on a more consistent basis.  If you're a motivated athlete, coach, sport psychologist, mental game coach or executive listen in for proven and practical advice in this podcast.
David Charlton: Introduction to Demystifying Mental Toughness Podcast
In this episode you'll get a taste for what you can expect and why you should listen to the Demystifying Mental Toughness Podcast.  David also discusses the reason behind the name of the show,  what Mental Toughness is and why it is such an important trait that should be developed if you want to get the most from your talent.
Doug Strycharczyk: The Importance of Mental Toughness
In this, the first episode, Doug, who is seen as a pioneer and one of the leading authorities worldwide on the application of Mental Toughness and David go on to introduce what Mental Toughness is and why it is misunderstood by many people.  Doug shares the background behind the highly evidence based 4Cs Mental Toughness model and the importance of Mental Toughness.  David and Doug also discuss the current climate and the impact additional stress and pressure can have on people, leaders and organisational culture.
Steve Judge: From Wheelchair to World Champion
Steve and David discuss his inspirational story where he dealt with a huge adversity in his life head on after a car crash that crushed both of his legs and nearly cost him his life.  He shares how he suffered emotionally while learning to walk again and his mental strength to eventually become a  2 x World Champion Para Triathlete.  It's a truly uplifting episode with many motivational messages in.
Peter Ramage: Developing a Premier League Mindset
In this episode, former Newcastle United and Crystal Palace footballer, Peter Ramage and David discuss what it takes to play in the Premier League. As a youngster, dealing with training and playing with big name international players such as Alan Shearer, Michael Owen and Craig Bellamy, as well as, overcoming serious injuries. We also chat about the important elements of Mental Toughness that you must develop as a footballer if you want to be robust enough to play at an elite level or even simply have a career as a professional footballer.
Chris Paisley: Life on the European Tour
In this episode, Chris and David discuss the challenges of playing golf on the European Tour.  What it takes to win on the tour, having a strong mental game, staying in the moment and much more.  Chris goes on to share some great words of advice for young professionals on the Europro, Alps and Challenge Tours on making the transition up to the European Tour.
David Charlton Observations: The Art of Learning
In this episode, David Charlton reflects on what he learned from episodes one and two where Doug Strycharzch and Steve Judge shared fascinating insights and stories relating to Mental Toughness.  Doug rightly points out that Mental Toughness is complex and that without self-awareness it may be more difficult for you to achieve your goals.  While Steve talks about the importance of being honest with yourself if you are going to get the most from your talents.  The focus of David's observations are pointed towards some traps that highly committed people can fall into and the impact it can have on themselves and others.
Search Our Sports Psychology Website
Are you an athlete, coach or parent that would like to learn how to create sustainable high performance? 
Receive my free fortnightly email, where I share proven Sports Psychology and High Performance tips and strategies. 
If you want some support and motivation straight to your inbox, then fill in your details below.