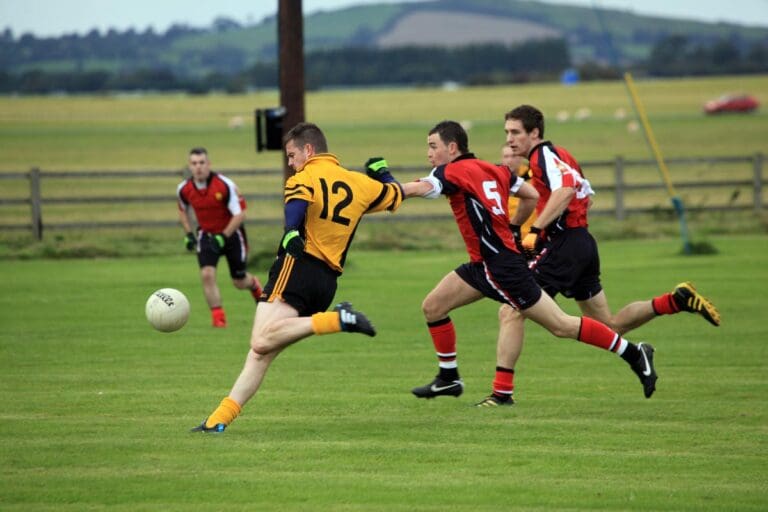 Youth Sports Psychology Tips: Does Specialising on One Sport Hinder a Child's Development? - Part 1
Many youngsters commit to one sport at an early age at a cost
This blog is directed towards the parents of young athletes that play GAA (Gaelic Athletic Association) however, it's also applicable to all parents who facilitate sporting environments for their children on a regular basis. So, while this blog is about the sport of GAA, it is also highly transferable to football, rugby, gymnastics, cricket and a host of other team and individual sports.
GAA was founded in 1884 and is fundamentally a mix of two sports. The first sport being football, which isn't like the football or soccer we see in the UK. Football in the GAA is a far more aggressive sport and is perhaps more comparable to the Aussie rules football in Australia. Biannually the best 30 players in Ireland take on the best 30 players in Australia in a match series (best of 3) combining both sports.
The second sport while lesser known in this form on the world stage is played in various forms across the globe, this being the sport of Hurling. This sport can be compared to Shinty in Scotland, players use Sticks (Hurleys for us) and a ball. I highly recommend you check out some you tube videos watching a hurling match, this will give you an insight into the ferocity of the game. The sport of Hurling to this day is still the fastest field sport in the world, and to truly understand this I cannot promote enough the importance of watching a game to gain an understanding of the skill and physical demands of this sport.
This is an amateur sport in Ireland, albeit if you progress and play at a county level (32 counties in Ireland) it is regarded as a professional stature. However, the commitment and standards at a club level are mostly on a par with the county level. As an example, I will use the city and county of where I am from. Limerick has a population of 94,000 people and has 101 clubs in its surrounding areas, this all run at an amateur level but must try to impose a professional standard in their players if seeking progression to county level.
The volume of clubs in the city is great from a sporting participation perspective, however with only 30 – 40 players getting to play for their respective counties each year. This leaves a lot of young athletes missing out, while still training at a professional standard at their clubs. There is great pride with playing for and representing your local club, histories of family members wearing the same club colours for their son's and daughter's.
However, at what point does the commitment and dedication to the sport of GAA hinder the development of other sporting activities and challenges?  I have been involved with many other sporting clubs through the years, mainly football (Soccer) and Rugby. Through these clubs I have personally witnessed young children missing prestigious soccer and rugby finals due to them having training with their local GAA clubs. 
I am 99.99% sure that these issues are transferable to any sport in any country in the world, with kids excelling at one sport resulting in others get overlooked. Additionally, I fully understand the pressures of giving up your weekends and evenings as a parent to facilitate their children's sporting activities, however I do encourage parents to be a little more open minded when it comes to sport participation across the board. 
3 Tips To Be The Best Sporting Parents 
1.Parents are the providers of a young athletes sporting experience 
Essentially in the early years, you are the support system that enables your child to both logistically and financially take part in sport. In this early stage of sport development, you are responsible for introducing a variety of different sports to kids and chauffeuring them here, there and everywhere!  Often the time demands on parents when travelling and the added pressure of watching their children, as well as the emotional rollercoaster ride of kids sport and their own personal and work "stuff" can impact on parents behaviours and communication.  Having an awareness of how your behaviour is impacted by these daily stressors is important so that you can be present and offer the emotional support and admiration your kids value so much.  
2. Parents are the interpreters of their child's sport experience 
The priorities and belief system that you have is transmitted into your child and the values they will hold. Whether you believe their talent is a natural gift or a product of hard work, this will influence kid's motivation and how they respond to setbacks. Therefore, it's important to have a strong understanding of your own parental values around sport as this can improve the psychological characteristics for improvement. Doubts, criticisms and other negative beliefs will have the opposite effect.
3. As a parent you are a role model 
When at a game or an event, children see how you act towards the referee or towards the other coaches. We might not think so, but children are always watching and listening and absorbing. You first must be what you want them to be, try being calm and respectful towards others at sporting events. Understand the true nature of sportsmanship and don't cheer if the opposing team makes an error, try being complimentary for both teams/individuals because after all it's not the result that matters it's the development that matters. One final tip, if you always go to McDonald's as a treat after a performance, then make sure that routine is kept up even after a poor performance. We don't want kids thinking their treat is performance based, if its routine then look to keep the routine separate to the result. 
If you enjoyed this post please feel free to share it with other parents, friends or coaches.  Alternatively feel free to get in touch with me, I'd love to discuss how I can help you or your team.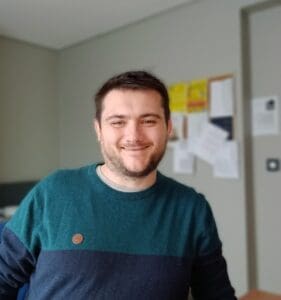 Best Wishes 
Gerard Fitzgerald
Mental Skills Performance Coach and Sports Counsellor located near Limerick, Ireland supporting young and motivated athletes and teams worldwide with Online Sports Psychology Services.  

Search Our Sports Psychology Website