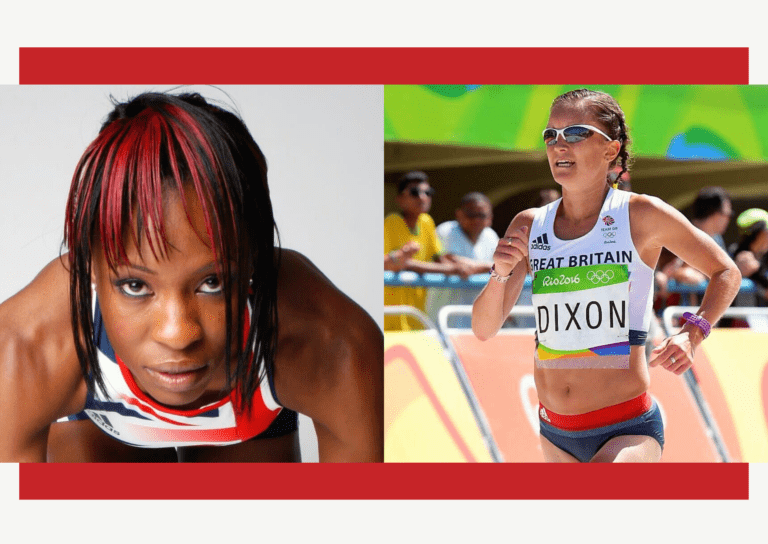 Youth Sports Psychology Tips: 9 Tips for Children from Olympians
Sport can help kids develop Mental Toughness and Resilience
The Olympics is now in full flow with some outstanding performances from some athletes.  So what can children learn from athletes competing at the Olympics?   Here are 9 tips taken from the  Demystifying Mental Toughness Podcast and interviews that I have conducted with Olympic bronze medalist in the 4 x 400m, Marilyn Okoro and 50km, world record holder Aly Dixon.
1. Focus
"Athletics is a lonely sport, because it's just me when I get on that start line, and you go from having the training camps and training group to having to zone in from the crowd, from the other seven girls.  It's just me, it's showtime. Let's do this…" – Marilyn Okoro
2. Courage 
"You know, despite my nerves and anxiety on race day, I always used to dig deep and think, okay, right. How far can I go? How fast can I run today? It was a deep down fuel to just wanted risk it all." – Marilyn Okoro
3. Dedication
"It takes incredible amounts of dedication, incredible sacrifices. But ultimately, it's our choice.  We're all just running for that that prize."  – Marilyn Okoro
4. Trust Yourself
"Perfect doesn't exist. Sport teaches you that because I know every time I ran a PB, I always found something I could have done better. Or athletes always come off the track and say, Oh, my gosh, that felt so easy. Like we were expecting this mammoth bite, right? Because that's what training is. And that's what the journeys been. It's like grind, grind, grind. And then you go and run your race and you run two seconds quick. Have you ever run before? Sometimes, in my cases, seven seconds quicker? And then you think, Oh, I didn't even think I could do that. So, you know, is there a perfect race? No, I think it's a perfect storm moving.
I guess from the age of 10 to 25, I was like, I'm just trying to get it perfect.  But what I have learned as a 36 year old is that perfect doesn't exist. It's about that opportunity, meeting the preparation and timing, there's an element of it that we just can't control, which once we kind of find peace with that, you know, the chips will fall, where they may and it's either your day, or it's not. And it's just back to the drawing board and see how we can come back be stronger if it happens to not be your day." – Marilyn Okoro
To listen to my conversation with Marilyn Okoro
5. Perspective is key
On getting ahead of herself – Olympian Aly Dixon, recounted when discussing breaking the world record for the 50km.  "I know that's one thing that I didn't do. It's not actually that much further than a marathon, less than five miles more, that was the way I was kind of getting my head around it.  I'll train up to 27 miles when I'm training for the marathon. It's just a few more miles."
6. Determination
I don't like the term sacrifices.  There's a lot of choices we have.  I'm not sacrificing anything, you know, giving up on a party or something else for the greater good.  It's for my own benefit. So it's a choice that we make to do that, the same as the choice to go full time and to make the choice to spend three months of the year in the French Pyrenees where you know, life's really hard having to run around the mountains and eat almond croissants! There's no sacrifices involved." – Aly Dixon
7. Goal Setting
When asked – are you someone who looks like 12 months ahead and sets goals?
Aly Dixon replied – in normal circumstances I'd say yes, And normally, you know in the past you'd look at four year goals, for the Olympic cycle and smaller goals in between that help you get to that main big goal.  I am the kind, you know as much as I love running, and I do I sometimes still need small individual goals on the horizon just get me out there.  Especially this time of year (WINTER) where the winds are lashing.  It's easy to be nice and cosy in bed, and you don't want to get hurt, but, you know, you're saying I've got the…. race in six weeks.  I've got to go and do that session I've got I must do, like doing the gym work or doing your rehab that's the little bits you know.  They're not the most glamorous and the most entertaining, but you need to get them done." Aly Dixon
8. Commitment
"A lot of people say it is hard to keep the motivation and you know, I'm not 100% motivated to, you know, 365 days of the year. There's a lot of times when the motivation will dip and will disappear. But that's when the commitment comes in, you know, you make a commitment to yourself or to your coach or your team or whatever. And you say this is what I want to do and you know this is how I'm gonna do it. And, yeah, motivation might dip but your commitment, pretty much never waivers, you know you've got that 100% commitment
and that's what you're aiming for."  Aly Dixon
9. Enjoy the process
"Enjoy the process, you know enjoy what you're doing and don't get too caught up in the outcome, because if you're too outcome focused you then want to put a lot of pressure on yourself and a lot more things can go wrong, whereas if you just enjoy, you know, going out for your run or whatever and, you know, especially in running I find a lot of the time, if people just leave the watches at home. That's when the when they are at their best because they're not being dictated to by a few numbers on the wrist.  So yeah, just kind of focus on the process rather than the outcome and the outcome or will look after itself." 
To hear Aly Dixon's thoughts
I sincerely hope that you find our resources, podcasts and blogs helpful for children and parents.  We aim to help you teach children some of these vital lessons in sport, that often overlap to life and education too. 
As a team we're actively supporting a number of kids on a 1-2-1 basis using our tried and tested formula of 6 x 30 minutes sessions for under 15 year olds, via zoom.  To hear what some of our clients say.
"He's doing really well thank you. We kept him active during lockdown so he's came out of the other side pretty fit.  He's full of confidence on the pitch and even scored a 20 yard free kick! He was absolutely buzzing!  He's adamant that he still wants to work with you. He's obviously feels that it's doing him good. Maybe we could meet once a month? I think he opens up to you more than he does to me." Craig – parent for a young footballer
"I have spoken to Archie dad and we are really keen to continue the sessions, its great for him to have a positive outlet that isn't us." Nicky – Sports Parent
Or if you found this article helpful, please share it with your friends, team-mates, parents or coaches.  You can also join our online community – THE SPORTS PSYCHOLOGY HUB – for regular Sports Psychology tips, podcasts, motivation and support.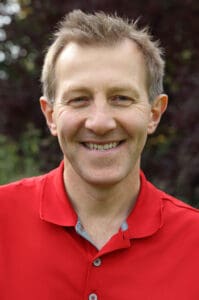 Best Wishes
David Charlton
Online Sports Psychologist and Mental Skills Performance Coach who supports children Sports Psychology Coaching all around the world from Wales to Wellington, New Zealand, using ONLINE Video Conferencing.

Managing Director – Inspiring Sporting Excellence, Host of Demystifying Mental Toughness Podcast and Founder of The Sports Psychology Hub. With over a decades' experience supporting athletes, coaches, parents and teams to achieve their goals, faster.

T: +44 7734 697769

How To Create Better Decision Makers On The Football Pitch Felix Lehmann UEFA B Certified Football Coach | Elevating Athletic Excellence Through Motor-Cognitive Training Felix is on a mission to sculpt a new era of athletes, his focus converges on synergizing elite cognitive skills with physical training.  Leveraging a rich foundation in different training methodologies,
Read More »
Search Our Sports Psychology Website​
Join Our Online Community Now!