Sports Psychology Tips: How to Keep Goal Setting Simple?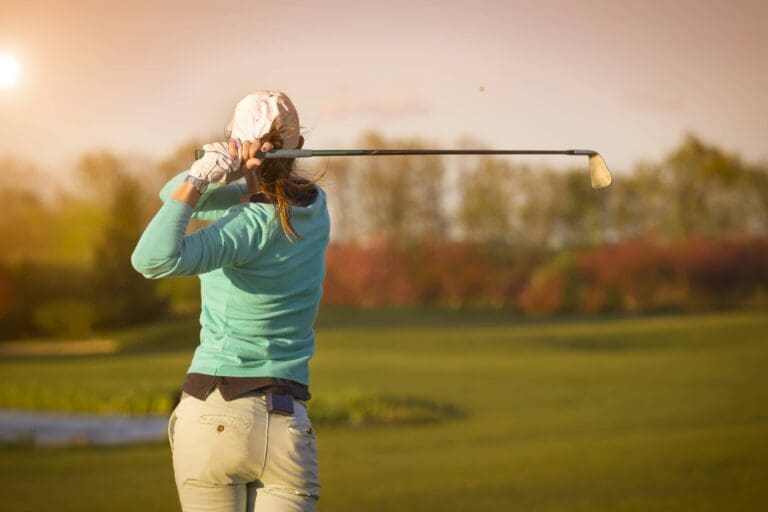 Many people over-complicate goal setting and get overwhelmed
I had an interesting call with a client recently, I'll give her a pseudonym to protect her real identity – Paula, a professional golfer.  Paula had felt that she done a great job of setting out her goals and plans for the year but it was evident that she was already in a state of significant overwhelm, and this was only 2 weeks after setting the goals.
She shared her plans with me, and it very quickly became apparent Paula's plan was very organised, all of her goals were SMART, she had a detailed action plan for each goal in place which was great news BUT…..
Yes there is a but!  Paula wrote down 10 goals for the new year.  
That's right she had 10 BIG goals for the new year. 
Some of her goals included:
Win at least once on tour
Finish the season in the top 20

 

Improve my speed so that I can drive the ball 5 yards further off the tee
Improve on strokes gained for approach shots to the green by 0.2
And there were more…
The problem here is 10 big goals are just too many to make it achievable, it was no wonder she was overwhelmed.  So we sat back and took some time, to understand what she really wanted to achieve in the next 12 months, which goals to keep and focus on and which ones to remove and that could perhaps be revisited later in the year.  
We discussed what was actually realistic.  Whenever I'm chatting to clients, I recommend that they have 1 big goal per quarter, any more than that, then the possibility of overwhelm or goals simply getting lost often becomes reality.
The session last over 2 hours because of the depth that we went into.  We really drilled down into the detail of it all.
What was the result of this session?
She had a plan which she felt was realistic.
She had one big goal for quarter one, ending on 31 March.
She had an action plan with 3 consistent things that she needed to do in order to help her achieve this quarterly goal.

 

She was going to be challenged yes, though she no longer felt overwhelmed.
She was buzzing to get started making inroads on those goals.
This golfer has been a client for a little while, so we had already looked at how she gets in her own way.  She's very confident in what she does and loves a challenge.  Which are great attributes, however as with anything there are always some downsides.  And a common one for confident people is over-stretching themselves and trying to do too much.  This was certainly her.  So now thankfully, she is a lot calmer and has a much simpler process to follow.
I'm really looking forward to seeing what she can achieve this coming year.  When we work together, we'll often go back to the plan that we have created together which is a big part of my role as her Sports Psychologist.  Providing both support and accountability, to help her reach her goals for the year, in a clear, well defined but achievable way.
If you would you like to see if we are a good fit to work together, why not book a short call with me to chat about what is possible?
Or if you found this article helpful, please share it with your friends, team-mates, parents or coaches.
You can also join our community – THE SPORTS PSYCHOLOGY HUB – for regular Sports Psychology tips, podcasts, motivation and support.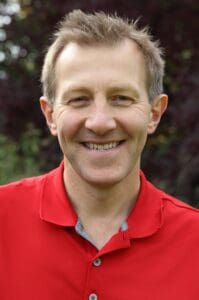 Best Wishes 
David Charlton
Global Sports Psychologist who is located near Newcastle Upon Tyne, UK and willing to travel Internationally.  David also uses online video conferencing software (Zoom, Facetime, WhatsApp) on a regular basis and has clients who he has supported in USA, Canada, South America, UAE, Australian and New Zealand.  
Managing Director – Inspiring Sporting Excellence and Founder of The Sports Psychology Hub.  With over 10 years experience supporting athletes, coaches, parents and teams to achieve their goals, quickly. 
T: +44 7734 697769

And Breathe: How To Prevent, Manage and Master Difficult Conversations Nicole is  a Conflict Consultant supporting ambitious, visionary start-ups, founders and early-stage ventures anticipate, identify, prevent and manage potential conflict triggers before they escalate into a full-blown crisis and threat to their rapid growth. She has been working with businesses from enterprise to entrepreneurs to
Read More »
Search Our Sports Psychology Website​
Join Our Online Community Now!