World Class Thinking, World Class Behaviour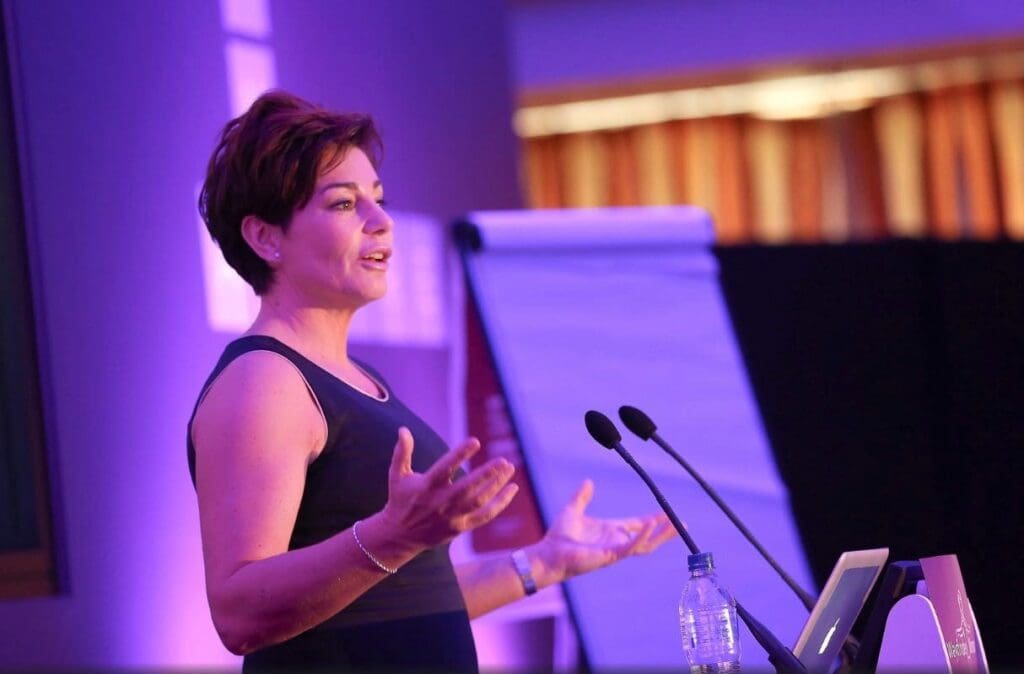 Penny Mallory is a former Rally Champion and the first and only woman in the world to drive a World Rally Car for Ford. Although her interest began with automotive performance, her passion quickly shifted to human performance and Mental Toughness. 
Now, as a leading Authority on Mental Toughness, Penny delivers keynotes, webinars, workshops and coaching to help individuals, teams and organisations to develop their confidence, commitment, focus and determination. As a troubled, runaway homeless teenager, she hit rock bottom in London. Against all the odds, she turned her life around and made the impossible possible to become a Champion Rally Driver. Her own life experience means she is well equipped to work inside and alongside many world class teams (including F1) to develop the qualities a high performing team needs to succeed. 
Penny has presented many TV shows including Driven, Used Car Roadshow, World Rally Championship and has hosted hundreds of events. She continues to challenge what conventional thinking says she simply can't – from competing in three marathons on three consecutive days to finding the courage to enter the boxing ring twice, and the physical and mental resolve to conquer two of the world's highest mountains. She still runs the equivalent of a marathon every week!
World Class Thinking, World Class Behaviour: Adopt a winning mindset
Take Control of Your Life: An Extraordinary Guide to Achieving Transformation and Success in Your Best Years
This episode is an inspiring one, where Penny Mallory, the first woman to have driven a rally car for Ford and to drive in the world championships tells David about her journey.  We go on to discuss her difficult childhood, her mentality to turn what seemed impossible to reality.    Penny's story is a very inspiring one, enjoy tuning in!
Key Takeaways:
Penny's experiences helped her develop qualities associated with Mental Toughness, Resilience.
Taking risks are necessary to achieve your dreams.
There can be prices to pay for committing yourself to your craft.
Goal setting and being focused is what energises me.
By investing more time in the psychological side I could have achieved a lot more.
The journey can be so much fun.
Knowing why you are doing what you are doing is hugely important when you are faced with difficulties.
When COVID-19 has passed where going to blessed with more mentally tough people due to the experience.
Taking care of yourself, giving yourself a rest from time to time is important to keep operating at a high level.
Consider your environment and adapt it if you need to, to help yourself.
CONNECT WITH PENNY MALLORY
PENNY'S BOOKS
CONNECT WITH DAVID CHARLTON
Join David @ The Sports Psychology Hub
Instagram, Facebook, Twitter and LinkedIN
USEFUL PODCAST EPISODES
Steve Judge: How to Deal with Adversity (Ep 02)
Nick Grantham: Essential Elements of Rest and Recovery (Ep 015) 
David Charlton: How the Mentally Tough Deal with Lockdown (Ep 025) 
Dr John Perry: Thrive, Don't Just Survive 2021 (Ep 035)
OTHER USEFUL RESOURCES
All blogs and podcasts that support you during the coronavirus pandemic
IF YOU ENJOYED TODAY'S SHOW PLEASE SHARE
SUBSCRIBE AND LISTEN ON YOUR FAVOURITE AUDIO PLATFORM
Also, kindly consider taking the 60-seconds it takes to leave an honest review and rating for the podcast on iTunes, they're extremely helpful when it comes to the ranking of the show and we read every single one of them!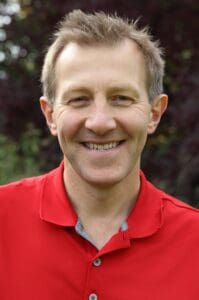 Best Wishes 
David Charlton
Global Sports Psychologist located near Durham and willing to travel Internationally.  Managing Director – Inspiring Sporting Excellence.  With over 10 years experience supporting athletes, coaches, parents and teams to achieve their goals, quickly.  
T: +44 7734 697769
Search Our Sports Psychology Website
Join Our Online Community Now!
Are you an athlete, coach or parent that would like to learn how to create sustainable high performance? 
Receive my free fortnightly email, where I share proven Sports Psychology and High Performance tips and strategies. 
If you want some support and motivation straight to your inbox, then fill in your details below.