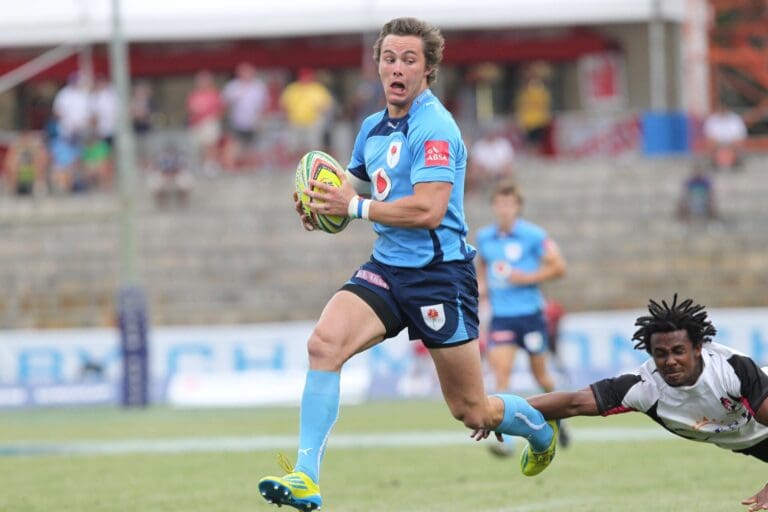 Rugby Psychology Tips: How To Play Well When You Aren't Feeling Great
You will feel uncomfortable on occasions
Do your performances suffer when you're not "on it" or when you feel uncomfortable? 
Are you quick to get in your own head when you're not feeling confident and struggle to grind it out or win ugly.  Perhaps the opposing team is full of confidence and talent which goes on to influence you.  
As a team we work with many rugby players and athletes who you could class as "perfectionists", who struggle to remain composed when their game is not up to their expectations.
Their focus is channelled in the wrong way, where they can get obsessed by the scoreline and winning, and think that the only way for them to perform is for them to look and feel good.  They often go on to find that if they don't perform close to perfection, that they lose momentum, they over-analyse situations and become very easily frustrated.
Why it can be a Mental Battle for the Perfectionist
Rugby players who have perfectionist personalities can feel like the game is a battle, it can be very mentally draining.  Anxiety can play huge part when they play as they can really struggle when they don't feel right.  Add in one or two mistakes and this can completely throw them off their game.

Mental Flexibility is a part of Mental Toughness
When we support highly motivated rugby players we believe that a sign a player is mentally tough is their ability to adapt on the pitch when their A game has not shown up or when they don't feel particularly great.  Our work helps players recognise that they are human beings and it is not possible to play at your peak every time you go on to the pitch.
Often when we sit down with players and discuss their different games that show up, there is a big mismatch in what they tell us.  Here is an example of some questions we regularly use with our athletes.
What does you're A game look like?
How often does you A game come out?
What does your B game look and feel like?
How often does your team-mates see your B game?
Here are some recent examples of some responses from clients that we've supported:
 

Professional Rugby Player

Professional Rugby Player

16 Year Old Academy Rugby Player

A GAME 

(GREAT GAME)

10%

30%

40%

B GAME

(GOOD GAME)

50%

50%

20%

C GAME

(AVERAGE GAME)

30%

15%

30%

D GAME

(POOR GAME)

20%

5%

10%
We then go on to discuss each "game" in fine detail, so that they recognise what thoughts and emotions they experience and that interfere in getting the job done better.

Following this conversation we then discuss different strategies they can put into practice to ensure that they get the most from their talents more consistently.


Three Mental Game Strategies to Help Rugby Players Adapt

1.  Look to prepare yourself thoroughly before you compete in a match, being aware that anything may happen in a game and that plans can often go pear shaped by noting down in a journal or training diary things that could go wrong and that may distract you.
2. Consider you at your best, what would others see on and off the pitch?  What does the flexible, adaptable you think, feel and behave like? Again make a note down to raise your awareness.  
3. Rehearse in your mind, visualising the above situations from mental game strategies one and two and see yourself respond to them in the best way possible.
In addition to these strategies you may also get a lot from listening to the following podcast episode.
Where former England Rugby player Toby Flood says. "The mind struggles to distinguish between your mental imagery and actually doing it for real and I think that's a really big thing.  I'm sure Freddie Flintoff talks about that his body started to let him down so he bowled more in his head and less on the field because in his head, he could teach himself.  And this is okay, let's live with that, my body is older and I can't kick for an hour and a half, two hours anymore as I did as a kid, I have to put the pressure on by kicking fewer balls and make it much more high pressure, more game realistic but also kick the 20 or 30, in my head after the session."
If you're enjoying reading our sports psychology blogs to help coaches improve themselves and their players, please do forward them on to other coaches who would appreciate them or why not sign up to the Mental Edge for regular tips.
If you found this article helpful, please share it with your friends, team-mates, parents or coaches.  
You can also join our online community – THE SPORTS PSYCHOLOGY HUB – for regular Sports Psychology tips, podcasts, motivation and support.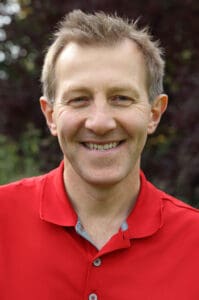 Best Wishes
David Charlton
Rugby Mental Performance Coach and Sports Psychologist to many Rugby Players around the world from UK and Ireland, to South Africa, Australia and New Zealand using ONLINE Video Conferencing (Zoom, Skype, Facetime, Whatsapp).
Managing Director – Inspiring Sporting Excellence, Host of Demystifying Mental Toughness Podcast, and Founder of The Sports Psychology Hub. With over a decades' experience supporting athletes, coaches, parents and teams to achieve their goals, faster.
T: +44 7734 697769

And Breathe: How To Prevent, Manage and Master Difficult Conversations Nicole is  a Conflict Consultant supporting ambitious, visionary start-ups, founders and early-stage ventures anticipate, identify, prevent and manage potential conflict triggers before they escalate into a full-blown crisis and threat to their rapid growth. She has been working with businesses from enterprise to entrepreneurs to
Read More »
Search Our Sports Psychology Website​
Join Our Online Community Now!