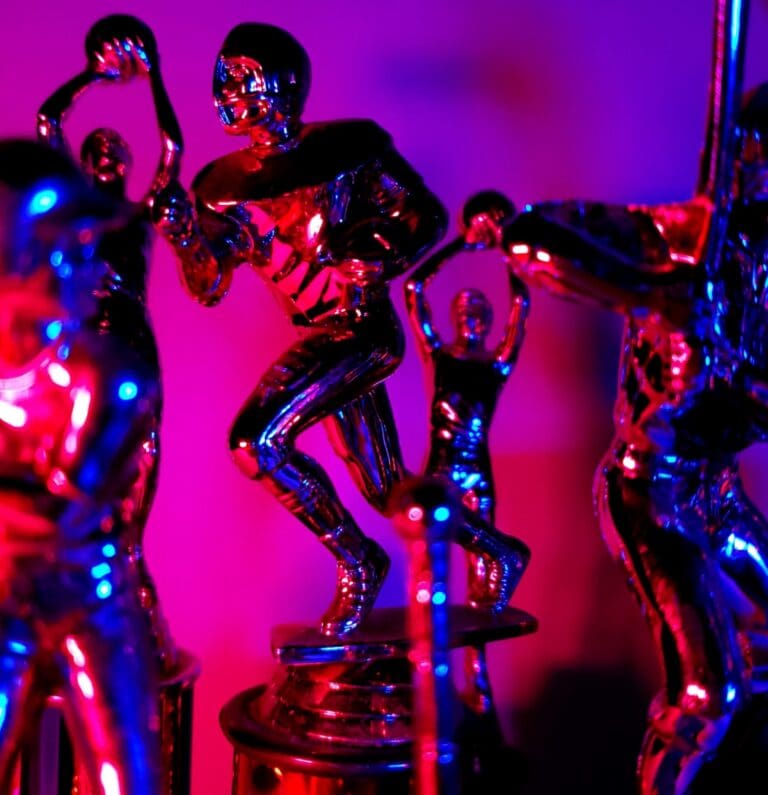 Sports Psychology Tips: 5 Tips to Help You Perform Fearlessly When You Compete
Are you anxious and play it too safe?
The ability to perform instinctively is vitally important in any sport when you are competing.  A reason that you train and practice is so that you trust yourself and your skills when it is time to compete.
But do you ever ask yourself this question.
Is my practice and training set up to ensure that I play with trust?
Athletes who struggle to trust themselves in competitive events tend to:
Over-analyse their technique.
Take too long or are too quick to make decisions.
Second-guess their decisions.
Stay clear of taking risks to avoid making mistakes.
Get stuck in the past, dwelling on mistakes and errors.
Can get too far ahead of themselves, forecasting what may happen in the future.
Do not enjoy the feeling of being "uncomfortable" when competitive juices are flowing in their bodies.
Hide away in the background.
Go quieter, communicating less.
When you practice skills, you develop memories for that movement.  With repetition these movements start to feel natural and effortless.  
When you think of "the zone" there are similarities.  As the late legendary Australian cricketer Shane Warne describes in his book No Spin. 
One thing that stands out from this excerpt to me is that athletes have choices available to them and they have a feeling of being in control without trying to control their movements, which is in stark contrast to the athlete who performs with anxiety and in fear.
5 Tips to Help You Perform Fearlessly When You Compete
1.Let go of control
What happens so often in competition, is that athletes do the opposite and seek to control their movements by practicing their skills when they compete.  Yet, this is what practicing and training is for.   So please do take onboard this advice and don't practice your skills when you compete, seek to trust what you already have in your locker.  When you compete, be brave, simplify how you perform so that you can go into "autopilot" should be your goal not to play perfectly.  "Just do it" as Nike tell us!
2. How can I train in a way to trust yourself?
Consider how you go about your practice.  By spending 100% of the time in a practice mindset, where you are consciously thinking about technique as many amateur golfers and cricketers do is a recipe for disaster.   You could also consider other methods to improve the likelihood that you can trust yourself when you go on the course, pitch, court, or track.
Add in competitive games and challenges, collecting data to fill you with confidence.  You may also wish to access the right side of your brain more, the creative side when you practice.  This side of the brain is more visual and intuitive, dealing in images more than words.  Lastly, use process practice where you create simple performance routines before you hit shots or serves is another helpful method.
3. Timing is critical
The closer you get to competitive events, this is the time to be thinking more and more about being in a creative, performance or process mindset.  I'd argue that by spending at least 40% of your time in this way can be a big help to you and make transitions easier when you do compete. 
4. Doing too much before competitions can be a big problem
We receive messages everyday from coaches, parents and teachers that we should focus on effort.  That we have to try our best.  That working hard is the only way forward if you want to achieve success.  And yes, showing maximum effort, being highly motivated, driven and committed make up a part of a top athlete's personality however many athletes can learn from those who take part in endurance sports such as marathon runners.
Marathon runners begin "tapering", reducing the volume of their weekly training mileage in the final two to four weeks leading up to a marathon. As well as the physical benefits where this period allows the body time to recover and repair ahead of a race it also has psychological benefits reducing mental fatigue that can show up during hard training.  This is where athletes from many sports can help themselves in the build up to competitive events by taking a less is more approach.  Yet so many athletes do the opposite because of their huge drive and perfectionist tendencies doubling or treble their workload in the run up to competitive events which is often borne out of anxiety or poor planning.
 5. Quietening the mind 
By taking some time to relax before competitions and trusting the countless hours that you've put in over the months and years can be a helpful strategy for many athletes.  If you think about it, giving yourself time to relax by watching a movie or by distracting yourself by spending time with friends or family in the run up an event can allow your mind to quieten down so that you can simply let it all flow in the big event.   Other very effective methods to quieten the mind can be the practice of mindfulness and visualisation.   With regular practice mindfulness can reduce rumination, reduce stress, anxiety and emotional reactivity.  It can also help athletes to focus better and suppress distracting information.  Whereas visualisation organised strategically by a professional in a calm, relaxing manner allowing athletes to practice without physically taxing themselves, mentally rehearsing intended behaviours and movements is also helpful.  This goes on to change how our brain networks are organized in a helpful way which will aid motor memory.
I sincerely hope that you have found this article useful and that some of the tips help you perform closer to your maximum more consistently when you're under pressure.
You may also be interested in these podcast episodes too.
You can also join our online community – THE SPORTS PSYCHOLOGY HUB – for regular Sports Psychology tips, podcasts, motivation and support.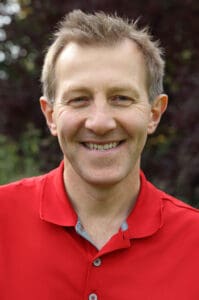 Best Wishes 
David Charlton
Online Cricket Psychologist who supports Bowlers and Batsmen around the world from Barbados to London, Dubai to Durban, Perth to Wellington, using ONLINE Video Conferencing.    
Managing Director – Inspiring Sporting Excellence, Host of Demystifying Mental Toughness Podcast and Founder of The Sports Psychology Hub.  With over a decades' experience supporting athletes, coaches, parents and teams to achieve their goals, faster.  
T: +44 7734 697769

Search Our Sports Psychology Website