Sports Psychology Tips: The Importance of Mental Toughness
Doug Strycharczyk is viewed as a rock star in the Mental Toughness world.  He has pioneered the application of the mental toughness to a wide variety of sectors.   He's seen as one of the leading authorities worldwide on the application of the 4Cs Mental Toughness model, Doug works in the Occupational, Educational, Social Work, Sports and Health settings in more than 80 countries.  
He's the CEO for AQR International and an experienced author who has contributed to a number of books that look at developing mental toughness and resilience with individuals and at an organisational level, with youngsters through to leaders. The development of psychometric tests are also a feature of Doug's work.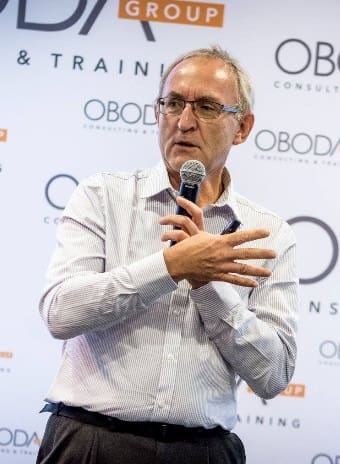 Doug Strycharczyk Books: Developing Mental Toughness, Developing Employability and Enterprise, Developing Resilient Organisations, Developing Mental Toughness in Young People 
In this, the first episode, Doug and David go on to introduce what Mental Toughness is and why it is misunderstood by many people. Doug shares the background behind the highly evidence based 4Cs Mental Toughness model and the importance of Mental Toughness. We also discuss the current climate and the impact additional stress and pressure can have on people, leaders and organisational culture.
Essential Learning Points From This Episode
Mental Toughness is not a macho or masculine quality.

Mental weakness is not the opposite to Mental Toughness.

Mental Toughness runs on a continuum and people who are not mentally tough have a lot to offer.

Mental Toughness and resilience are very different, with Mental Toughness being a wider and more valuable concept.

Mental Toughness is made up of 8 factors that are part of the 4C's (commitment, challenge, control and confidence).

Without self awareness mentally tough people can falter.

Mental Toughness can be measured using psychometric testing such as the MTQ Plus questionnaire.

The Mental Toughness profiles in leadership teams are passed down to impact the culture of organisations.

Developing mentally tough qualities in staff is high on the agenda of "caring" organisations now as they are concerned about their staff and the impact Covid-19 has had on them.
Thank you for tuning in!
There are a lot of podcasts you could be tuning into today, but you chose Demystifying Mental Toughnesss. We're grateful for that.
IF YOU ENJOYED TODAY'S SHOW PLEASE SHARE
SUBSCRIBE AND LISTEN ON YOUR FAVOURITE AUDIO PLATFORM
Also, kindly consider taking the 60-seconds it takes to leave an honest review and rating for the podcast on iTunes, they're extremely helpful when it comes to the ranking of the show and we read every single one of them!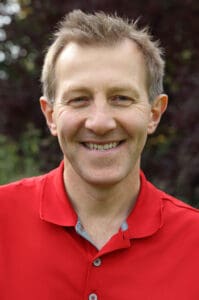 Best Wishes
David Charlton
Global Sports Psychologist who is located near Newcastle Upon Tyne, UK and willing to travel Internationally. David also uses online video conferencing software (Zoom, Facetime, WhatsApp) on a regular basis and has clients who he has supported in USA, Canada, South America, UAE, Australian and New Zealand.
Managing Director – Inspiring Sporting Excellence and Founder of The Sports Psychology Hub. With over 10 years experience supporting athletes, coaches, parents and teams to achieve their goals, quickly.
T: +44 7734 697769

Search Our Sports Psychology Website